When it comes to hiring a moving company, there are many things you need to take into account. In Canada in particular, there are many different professional moving companies to choose from. However, not all of these companies are created equal.
This is why it is so important that you do your research before making a final decision. To help you out, we've compiled a list of the 10 things you need to do when hiring a moving company in Canada. Let's get started!
Tip #1: Do Your Research
The first and most important thing you need to do when hiring a moving company is to do your research. There are many different companies out there, so you need to make sure you select the right one for your needs. Get recommendations from friends and family, read online reviews, and compare prices.
Tip #2: Get Quotes from Multiple Companies
Once you've done your research and narrowed down your options, the next step is to get quotes from multiple companies.
This will help you compare prices and services so that you can make the best decision for your budget. Some moving companies charge a flat rate while some others might charge by the hour. Make sure to ask about all the different pricing options before making your final decision.
Tip #3: Ask About Their Services
Not all moving companies offer the same services. Some might provide full-service moving, which includes packing, loading, transport, and unloading. Others might only provide transportation services. If you need help with packing and unpacking, make sure to ask about this when getting quotes.
Also be sure to take a look at the areas the moving company services to make sure they can help you out with your move. Whether you are looking for Burlington Movers, Mississauga Movers, Oakville Movers, Toronto Movers or any place outside the GTA make sure to take the time to do your research to find the best moving company for you.
Tip #4: Ask About Their Availability
When you're ready to hire a moving company, you need to make sure they are available on the date you need them. Some companies book up months in advance, so it's important to have a few different options in mind. If you have a flexible schedule, you might be able to get a better deal by booking mid-week or during off-peak times.
Tip 5: Inquire About Their Insurance Coverage
All professional moving companies in Canada are required to have insurance. However, the amount of coverage they have might vary. Make sure to ask about their insurance coverage so that you know your belongings are protected in case of an accident.
Tip 6: Make Sure They Are Registered
In Canada, all professional moving companies must be registered with the Canadian Association of Movers (CAM). This is a national organization that sets standards for the industry and provides consumer protection. You can check if a moving company is registered with CAM by searching their website.
Tip 7: Ask About Their Cancellation Policy
Life happens and sometimes you might need to cancel your move. Before hiring a company, make sure to ask about their cancellation policy. Some companies charge a fee while others might not charge anything.
Tip 8: Inquire About Additional Costs
When getting quotes from moving companies, make sure to ask about any additional costs that might be involved. This includes things like fuel surcharges, stairs, long carrying distances, and specialty items. By asking about these upfront, you can avoid any surprises on your final bill .
Tip 9: Get Everything in Writing
Once you've selected a moving company, make sure to get everything in writing. This includes the estimate, services provided, insurance coverage, and the company's registration number. This will protect you in case there are any problems with the move.
Tip 10: Relax and Let the Professionals Handle It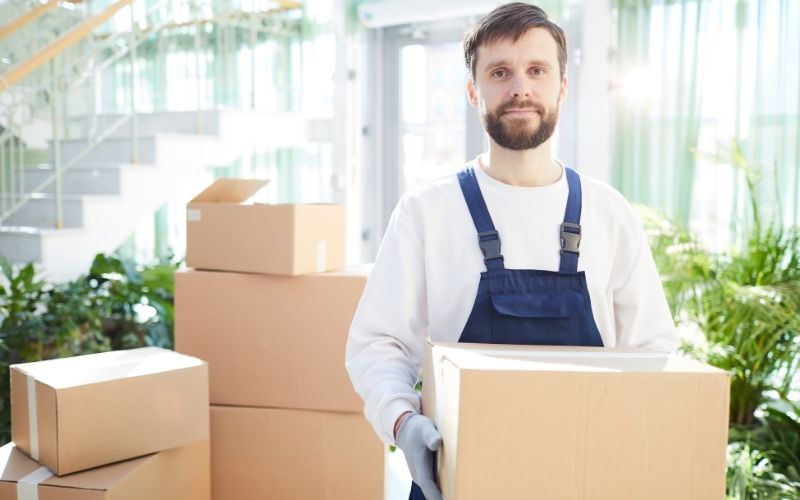 The last tip is to relax and let the professionals handle it. Moving can be stressful, but if you've done your research and chosen a reputable company, you can rest assured that your belongings will arrive safe and sound. Just sit back and enjoy the ride!