Are you looking to modify your staircase? When homeowners think about remodeling an aspect of their house, they normally worry about the kitchen or the painting up the hallway. The last thing that most people want to do is create a custom staircase.
That said, you aren't most people. In fact, you already have an idea as to what type of staircase you wish to build, and you already know it's going to be something incredible.
Before you get started, you're going to what to brush up on some tips to help you create the perfect custom design staircase. Luckily, this article will help you get the answers you need. Read on to learn more!
1. Make Sure to Check Out Space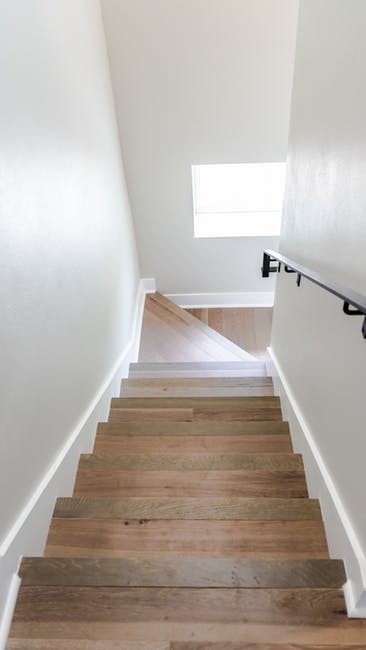 One of the first things that you'll want to look into is the amount of space you have to build your staircase. It's a common mistake for homeowners to jump the gun on their project and find themselves stuck because they don't have the room to do it.
Make sure you ask yourself the important questions, such as how much space you'll need overall and how wide the stairway will be. Then get the measurements before you start on the next step.
2. Find Out Which Type of Stairs You Need
The next step is figuring out which type of stairs you actually want in your home. There are many different types of stairs, and what you choose will largely depend on the space, the location, and the environment of the room.
For example, if you have access to a vertically opened space, the classic single flight of stairs is your best bet. If you're looking to put some stairs in a smaller area, consider getting a split-level stairway instead. A custom spiral staircase is also great for commanding space in a wider room.
3. Think About the Materials You'll Use
Lastly, it's important that you take time to think about the materials you'll use on your stairway. Gone are the days when the only options were wood and nails; in this time period, you have a wealth of options to choose from.
Not only are natural wooden tread options greater in number, including red and white oak, maple, and walnut, but there are also more contemporary tread styles such as glass, composite, stone, and even steel.
What's more, there are equally as many options for other parts of the stairs, including handrails, balusters, and newels. Make sure you shop around and see what suits your style!
Do you know enough and feel like you're ready to get started? You'll want to make sure you hire the right contractors like those from MC Construction Tri-Cities LLC. They'll be able to put together the staircase that you desire and truly turn your house into a home!
Get Your Custom Staircase Made Today
Now that you know how to properly create your custom staircase, you'll be able to really show off a style in your home that's uniquely yours. Make sure to take a look around our site to see what other tips and tricks you can learn that can help you be amazing and anything you do!