Nothing can be worse than sitting in a cold house in the middle of the freezing cold winters because your home boiler or heating system is not working properly. Especially for the people who live in a colder region, this situation can turn out to be a nightmare.
There are plenty of reasons why your home boiler might not be working properly. One of the most common reasons behind this is the excess of air pressure build-up in ut. For this, you can find out how to bleed a radiator from online sites, or you can also call a professional.
But the actual question is how you can know that it is the right time to repair your heating system before it completely shuts down. Here are some of the most common signs that show your home boiler or heating system needs repair.
It's Hardly Blowing Air
When you might feel a bit of a change in the temperature of your house, the easiest way to check your radiator is by holding your hand up in front of your heat registers. Now here you are supposed to feel a steady stream of warm air coming out of.
But if nothing or barely any air is coming out of the heating duct pipe or registers, then it is certainly a sign that your heating system is not working properly, and it is now time to get it repaired. You can simply search for 'heating repair services near me' online and talk to professionals for getting assistance before the system completely stops working.
The issue might have occurred because of the belt, fan, or motor of your furnace. You can just call a professional service provider to get it fixed without getting into much hassle.
It Makes Strange Sounds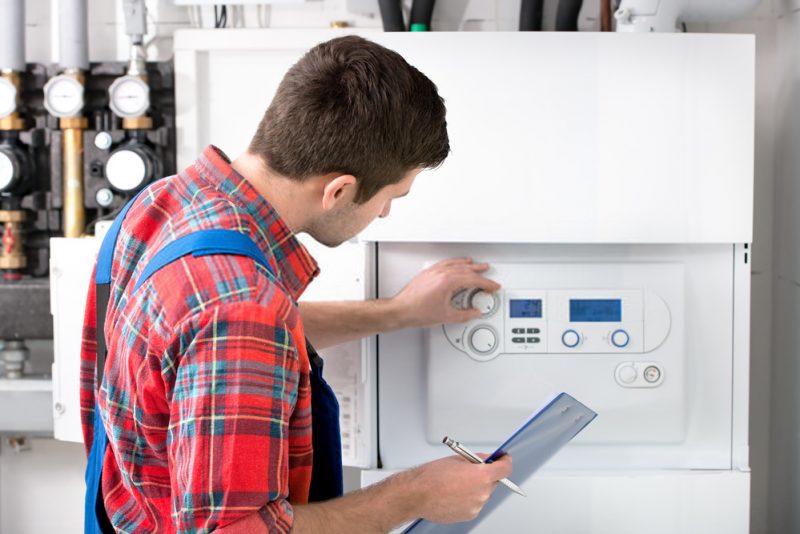 Are you noticing strange sounds like airplanes or noise coming from somewhere in your house? Well, the source might be your heating furnace, which is another one of the indications that your home boiler needs to be repaired as soon as possible.
Do not just ignore the noise, as it might be occurring because of the problem in the fan, filter, or belt of the heating system. This can eventually make your entire heating system stop, which is nothing worse than a big nightmare.
So, try to get it fixed and do not delay it much if you do not want to be stuck in a cold house in the cold winters.
It's Costing You a Lot to Run
Another one of the many signs that people miss that something is wrong with their heating system is the sudden surge in the electricity bills of the month. While everything is going on like it always has been, it might be confusing to know what is actually causing this rise in bills.
Well, one of the many reasons might be the home boiler that is costing you a fortune to run and keeping your house warm. So, this means that if you have not made many changes in your house lately, it is now time to get your heating system repaired or serviced.
After this, you will notice how your boils are going to lower down dramatically like you might have never imagined.
Room-to-Room Temp Change
When your heating system is working properly, it is supposed to provide the same amount of heat in each room and turn it on for every part of the house equally.
However, if you have noticed that the temperature of each room is different even if the temperature of the entire house is set equally, it might be because of the issue in your home boiler.
For this, you can either check your home boiler cover plan to turn all the repair charges to the insurance com[any or you can also replace it with a new one.