Your kitchen looks bland and uninviting, right?
And you don't feel like cooking in there, either. Well, your kitchen is the most visited room in your house, so it's time to give it a makeover.
With adding flavors to your cooking, you can add some zing to your kitchen with wall stickers.
Wait? Do you not know what wall stickers are? or maybe you think they're only for kids? well, you're wrong. Wall stickers come in all shapes, sizes, and colors, and there's one that will fit your kitchen.
And if you're still not convinced, here are 5 eye-catching kitchen wall sticker ideas to get you started.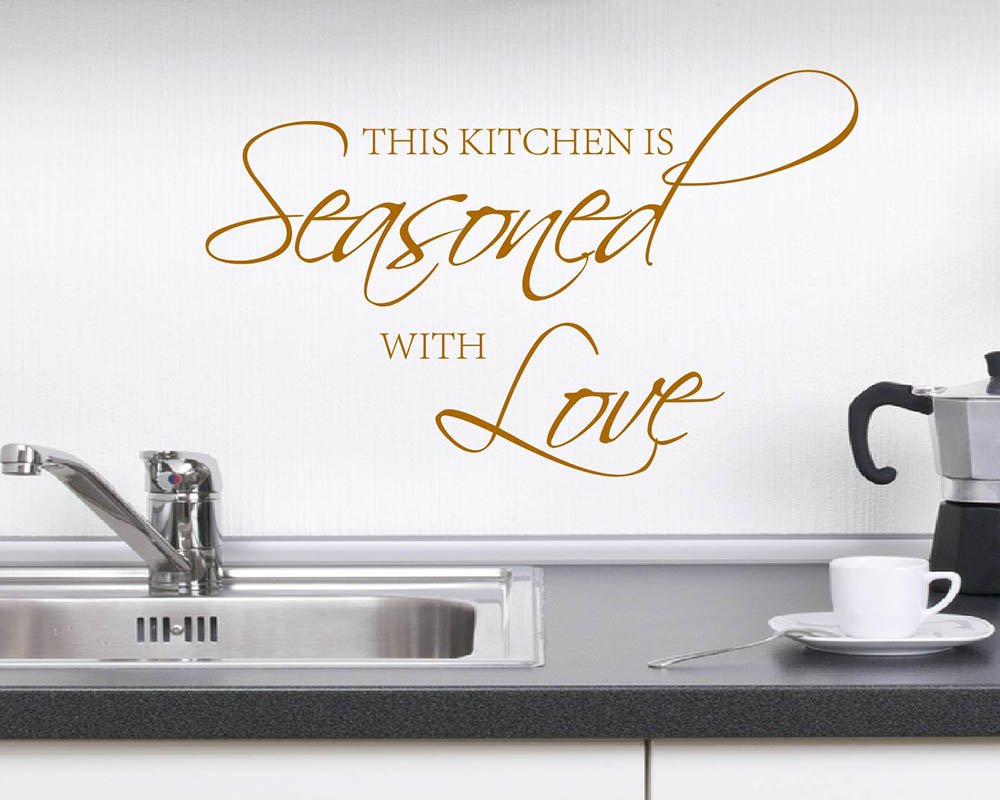 Writing Wall Stickers
Kitchen is not just a place for cooking but also a place where families gather to eat and spend time together. So why not make it more inviting and inspiring by adding wall stickers? Some inspiring quote stickers can help encourage family members to eat together.
These stickers usually come in black or white, which makes them easy to pair with any kitchen wall color. You can also find some fun and colorful designs that will add a pop of color to your kitchen.
The artistic writings on the wall stickers can also be a great conversation starter during meal times.
Fruits And Vegetable Wall Stickers
Is the kitchen complete without fruits and vegetables? No, right? Well, these wall stickers can add a fruity or vegetable touch to your kitchen.
You can find all sorts of designs, from realistic-looking ones to cartoonish ones. If you want to encourage your kids to eat healthily, these wall stickers are perfect.
Just make sure to place the stickers on plane walls because it gives a more realistic look to your kitchen. Use contrasting colors for the wall and stickers to make them stand out more.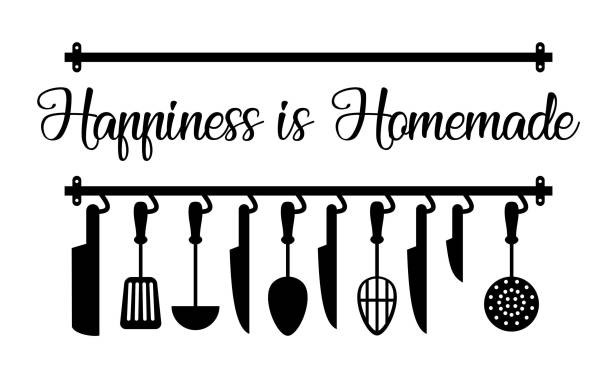 Herbs And Spices Wall Stickers
Add spice to your kitchen with these wall stickers. Just imagine a red chili or green bell pepper on your kitchen wall. These stickers will make your kitchen more inviting and appetizing.
You can also find some other designs, like a bunch of mint and some other herbs. Stick these stickers near your kitchen window so that they can get some natural sunlight.
Cooking Utensils Wall Stickers
If you're a budding chef or love cooking, these wall stickers are perfect. You can find various designs, from a frying pan to a baking sheet. Or if. Whatever design you choose, these stickers will add flavor to your kitchen.
Kitchen utensil stickers will give a booming look to your kitchen and make it more attractive. Your boring plane walls will look like a master chef's kitchen in no time.
Cartoony Chicken Cockerels Wall Stickers
Love to eat chicken? Why not have a chicken coop on your kitchen wall? With this wall sticker, you can bring the outdoors in and add some fun to your cooking.
The best part is that these stickers are easy to apply and remove, so you can change them whenever you want.
A chicken and cockerel wall sticker will make your kitchen look more country-style and homey. Make your kitchen the talk of the town with this cool wall sticker.