Climate change has started a global fight to help address environmental concerns. Hence, if you have a building construction project that contributes a sizable amount of waste, consider reducing your carbon footprint (usually from materials used, debris, and energy consumed) in other areas of your project.
In addition, you must be aware of how much greenhouse gas emissions your project is producing and find a way to reduce them. These emissions include electricity, fossil fuels, and the refuse dumped in landfills.
There are several ways to reduce your carbon footprint during a building construction project. Some of these are as follows:
Consider Water Efficiency
Water is the most common material in construction and is not an infinite source. So, it would help to enforce measures to conserve water during construction, given that the supply of clean water leaves a significant carbon footprint on the environment. An excellent approach to water conservation is wastewater treatment.
This means you don't have to discard all the water you use for construction activities. It's possible to purify and reuse it for other tasks.
Moreover, discharging polluted water into the ecosystem contributes to the carbon footprint because it's typically rich in carbon dioxide.
You can start by hiring a reputable wastewater management company that offers treatment solutions using lamella clarifier. They can help ensure that you don't have water runoffs that would pollute the environment and also help you recycle water.
Additionally, ensure regular quality checks on piping to avoid water leakage. This will help identify and resolve water leaks on time and avoid sudden bursts. Another way to save water in construction is by installing water-efficient taps and showers.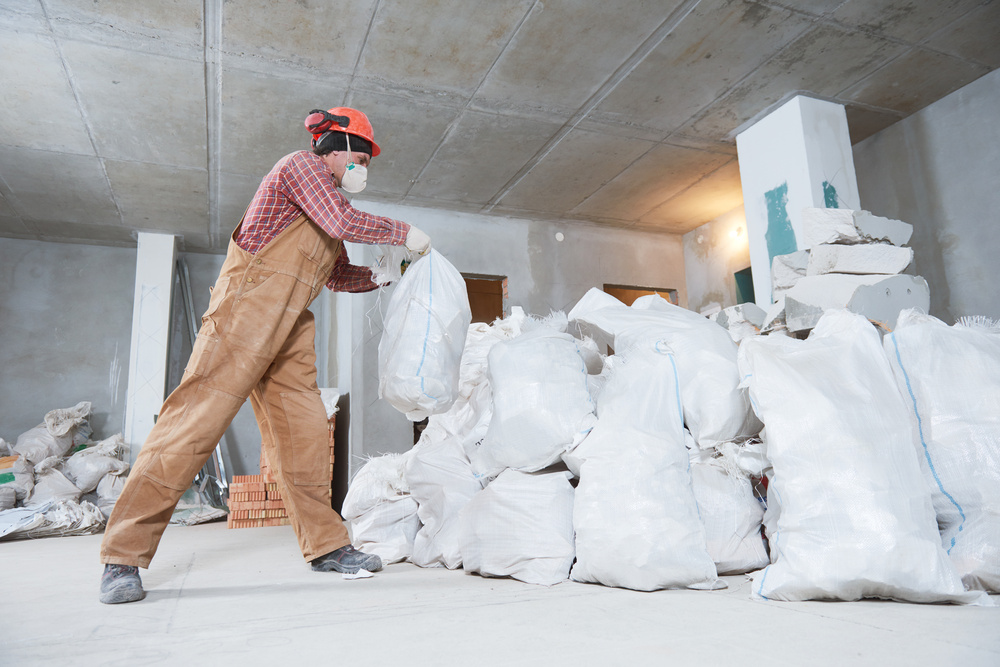 Reduce, Reuse, Refuse, And Recycle
One of the main ways to reduce your carbon footprint is by utilizing the four Rs, where you reduce, reuse, refuse, and recycle materials. You can start by reducing the number of fossil fuels and electricity used in construction. The energy used can be reduced by ensuring that any unused machine is switched off.
Likewise, if you have leftover materials from a previous project, they can be utilized in the current or future projects instead of discarding them in landfills.
Further, consider buying durable materials that won't need replacement soon after you have used them. While these materials can be costly, they'll eventually be worth what you spent on them because you don't have to keep replacing them.
You can also reduce your carbon footprint by recycling the waste materials in your construction site to reduce debris in landfills.
Consider Insulation And Installing Solar Panels
Construction is gradually shifting towards green practices such as insulation and the use of solar panels. Heating systems consume a lot of energy, which is detrimental to the carbon footprint. To maintain heat, you can use cavity wall insulation and double glazing when constructing a building.
When a building can maintain its heat, the energy consumption is reduced because you can keep the thermostat low. There'll also be no need to burn fossil fuels to keep the building warm during the cold seasons.
You can also reduce your carbon footprint by using renewable energy like solar panels. However, if you're unsure about solar energy being sufficient for your building, you can have a hybrid system, wherein you supplement your solar-generated power with grid electricity.
Solar panels harness power from the sun and can store high amounts of energy in batteries, giving you an affordable solution that will significantly reduce your carbon footprint.
Apply Sustainable Practices
You don't have to stick to traditional construction methods when trying to reduce your carbon footprint. There are several sustainable architectural practices and construction methods you can implement.
An example is an offsite construction. You can cast some building elements in an offsite warehouse and have them assembled at the end. Offsite construction can be a viable option when reducing carbon footprint because it's eco-friendly and reduces energy usage.
In addition, you can use sustainable materials such as low-carbon cement. During construction, cement is a popular material that's also carbon intensive because of its production process. If you can use low-carbon concrete for construction, you'd have immensely reduced your carbon footprint.
Utilize Technology
Technological advancements have improved many areas, including the construction sector. One of the advantages of technology is providing construction solutions that can reduce your carbon footprint.
For instance, you can decide to have a paperless construction where all the plans and drawings are virtual. Besides, while you don't have to replace all your machines and tools, you can utilize sustainable technologies such as 3D printers.
Using technology in construction can also reduce your carbon footprint by limiting waste such as metals and nylon. If you're uncertain of how you can incorporate technology in building construction, consult an expert who'll guide you.
Conclusion
Building constructions contribute to the carbon footprint because of debris, fossil fuel use, and electricity consumption. If you'd like to reduce your carbon footprint, you'll have to focus on reducing energy consumption and waste materials.
You can also reduce transport by sourcing materials locally or using energy-efficient vehicles. Your construction project should also utilize sustainable practices and technologies. Remember, your contribution to lowering the carbon footprint is essential to climate change.