Most construction projects need a ton of materials, and that's not an exaggeration. Apart from the design and workers, the materials make up most of the construction project. These include frames, trusses, walls, and roofing, among others. Cliche as it is, the bigger the project, the more materials will be needed.
With the advent of DIY projects today, many homeowners have started to build their construction projects. Because this is the first time for most, they find it hard to plan and develop. Luckily, several user-friendly building materials are available for them.
If you're looking to build your own project, here's an article about different user-friendly materials that could help you plan and build.
1. Steel Building Kit
A steel or metal building kit has all the needed materials to construct a steel-based construction project. In most cases, the kit contains primary and secondary metal frames, exterior sheeting, fasteners, roofing and wall panels, and fasteners. Further, it also has a construction plan that could guide the builders.
In some cases, the kits also have construction DVDs that provide precise details on erecting, fastening, and connecting the different building parts.
For seasoned contractors, erecting a steel building is easy. They can already modify most of the project's parts and designs. For beginners, a metal building kit is highly suggested for a good start. It has all the building essentials to kick-start the construction process. This is an excellent way of mastering the basics of construction.
2. Prefab Concrete Slabs
Concrete is also one of the most used construction materials since it's known for its durability. However, concrete-based projects generally take more time because of the drying process. The prefabrication of concrete slabs solves this issue. With precast concrete, construction becomes faster without sacrificing the quality of the project.
In addition, most prefab concrete slabs are prepared in a controlled environment. This way, they're less likely to have chips and cracks caused by extreme temperatures. What's more? These materials typically have foam insulation in between the layers, maximizing their insulating properties.
3. Engineered Wood
Many builders prefer engineered wood as ready-to-install construction material. Generally, these materials are thin pieces of wood glued together and cut into parallel sizes. Because this material is typically light and easy to work on, many builders choose engineered wood for decks, interior beams, and handrails, among others.
Further, engineered wood has a wide array of advantages such as:
flexibility in design
high insulating and thermal properties
stability and strength
moisture resistance
soundproofing quality
4. Clay Brick
Clay is one of the oldest yet most durable construction materials. Since it's natural, it's eco-friendly. In addition, many homeowners prefer clay bricks because of their exceptional thermal qualities. They retain a building's heat during winter and keep the house cooler during summer. Aside from this, they're entirely recyclable.
5. Bamboo
Many consider bamboo as the perfect alternative for wood. Wood may be more durable, but bamboos are more sustainable as they generally take three years to regrow from shoots. Many builders use bamboos in flooring, countertops, and decking. In many cases, interior designers use bamboos because of the latter's flexibility in design.
6. Solar Shingles
The day of the solar panels may already be nearing the end with the emergence of solar shingles. These user-friendly roofing materials both work as roof tiles and solar panels.
This way, they help provide eco-friendly energy while being a reliable roofing material. Because of the shingles' small sizes, they're easy to install and they're visually appealing.
7. Wool
Wool is the go-to option for builders who are looking for an alternative material for home insulation. Since it works perfectly as an insulator, many use it in ceilings and walls. One good advantage of wool is it's also sustainable. Often, it's inserted or fastened with layers of wood to hold them in place.
8. Straw Bales
Straw bales come from leftover stalks of some crops. These materials are ideal for walls and ceilings as they provide load-bearing support. In addition, they can resist wind when properly installed. Straw bales are also efficient home insulators.
In A Nutshell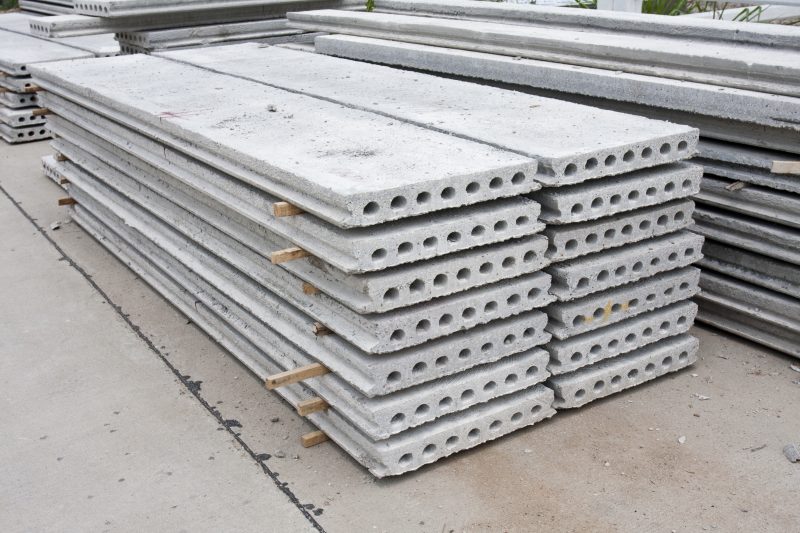 DIY construction has prompted many homeowners to start building their dream projects. For this purpose, many people need building materials that could easily be installed and worked on. Fortunately, a vast range of construction materials has been designed for various construction purposes.
Suppose you're planning to start your first ever building with user-friendly materials—a garage or a simple workshop. In that case, you may consider going back to the points you've got in this article.
Think about the pros and cons of each building material. Apart from being user-friendly, what else do they offer? In the end, consider what's necessary not just for you but also for the environment.