Much like residential owners, building and commercial property owners and managers need to conduct preventative maintenance for their plumbing connections regularly too.
By performing inspections and maintenance tasks, you can spot any plumbing issues early on that allow you to handle them before they spiral out of control – saving you thousands of dollars.
However, when there are just too many things to tend to in your commercial property, it can get overwhelming to pay attention to your plumbing checkups.
While your local plumbing company partner already knows how to go through a proper preventative plumbing maintenance checkup, it'd be ideal for preparing a brief checklist as a personal guide.
Follow through with this routine guide when administering commercial plumbing upkeep: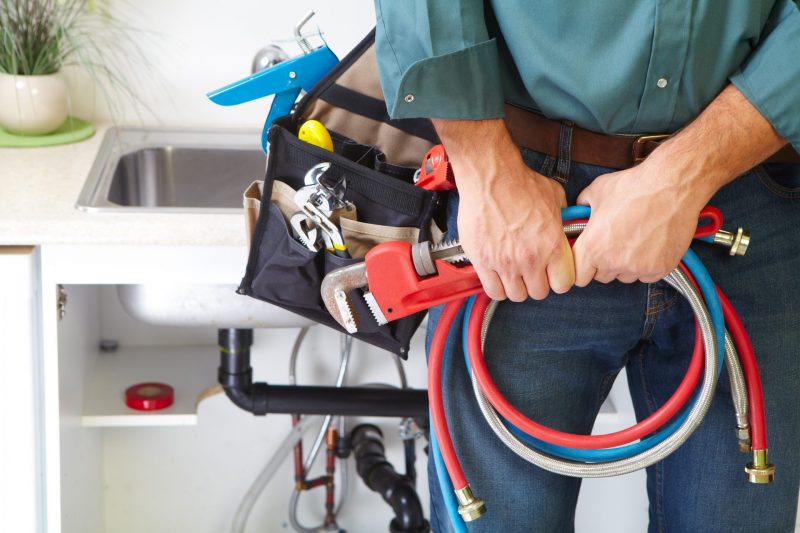 Water Pressure
Your building's water pressure is crucial in ensuring that every user can conveniently use water faucets without hiccups. Any plumbing maintenance service must take into account water pressure. A lack of regular maintenance can cause more significant plumbing issues if issues arise and go unnoticed.
Although low pressure would lead to little water flowing on the faucets, too much pressure, on the other hand, can lead to pipes bursting.
You need an emergency plumber to come to your rescue when this happens. It's recommended that the water pressure within the building not exceed 80 pounds per square inch (PSI). Have your water technician check this and always maintain the proper water pressure level.
Shutoff Valves
Valves and hardware aren't exempt from wearing and tearing; they need to be inspected so that you'll know when it's time to replace them.
Any shutoff and safety valves in your plumbing system must be tested and replaced if they're damaged. When a significant blowout occurs, you need to rely on the shutoff valves to do the major work of stopping the water supply through all connected pipes.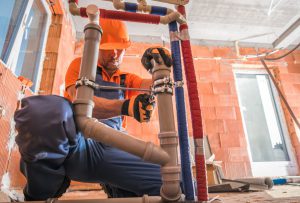 During a regular plumbing maintenance schedule, technicians should thoroughly inspect that all valves are perfectly working. By doing so, you'll be able to turn off the water to particular building areas in case of a major blowout, rather than shutting down the whole system.
Drains
Another crucial element in your plumbing system is the drainage. Your building's drains need to be tested for their flow rate. Any slow-flowing or clogged drains should be handled on the dot. If there are unknown issues with your drainage, you can even request a camera inspection through the drain lines.
Because of debris, solids, soaps, and other bathroom particles, bathroom drains naturally experience draining water slower than before. That's why it's essential to include this inspection in your commercial plumbing maintenance routine. The good news is that you can hire commercial drain cleaning experts who can clean and clear out debris in those drains and your p-traps. Thereby, you can be at peace, and professionals will get the work done.
Leaks
There are many reasons why plumbing is vital for any property. During a proactive plumbing maintenance inspection, your plumber should constantly look out for leaks while checking all the pipelines, valves, hardware, sinks, and so on. They know the signs of leaks and what are the root causes behind them.
Water leaks can severely cost you higher utility bills every month, so resolving this plumbing issue right away is crucial. A leak can occur if there is a connection between the pipes or damage to the system. Before needing costly repairs, you need to instruct your plumber to seal the leaks early on.
Signs Of Corrosion
Your water hardware eventually shows signs of corrosion when they've been used for too long. While you may know some hacks to eliminate stains due to rust on your tubs, sinks, and toilets, it's best to call professionals about this issue.
Your plumber can advise you to replace them when there are lime scales on your showerheads and faucets. Even your pipelines could be corroded, especially if you're using galvanized iron on your piping.
Septic Tank And Sewage
Another important variable for your plumbing maintenance checklist is your septic tank and sewage.
Regularly inspect your septic system to keep it in top condition. Pumping your septic tank is an area that only a professional can identify.
Keep your sewer line in good shape and monitor your sewer drain for signs that the drain may clog. You should never delay the maintenance of your septic tank, as this can lead to a disaster if they fall out of shape.
Health and sanitation quality may plummet and your tenants will be pissed off from the awful odor that can emanate from a broken and ill-maintained septic tank.
Backflows
Backflow preventive devices and annual backflow tests are required for all commercial buildings to prevent water from flowing backward or being contaminated with other chemicals and substances.
This is a crucial aspect of ensuring safety for all your building users and occupants. Hence, include this in your regular preventative commercial plumbing maintenance chores.
Conclusion
The benefits of preventative maintenance are plenty, but ultimately its goal is to retain the plumbing connections of your building in top shape.
It's also the best way to detect risk or problem right away, so it won't lead to costly repairs. With the checklist included in this content feature, you'll know which plumbing aspects are very crucial to be checked by your plumbing expert.