In the building and construction industry, there are numerous terms that most of people are unfamiliar with, but they need to know and understand fully. One of these terms is 'fit out construction,' which is most commonly heard in the commercial setting.
This article talks about the basic things you need to know about commercial fitouts in Australia or from where you live.
What Is A Fit Out Construction?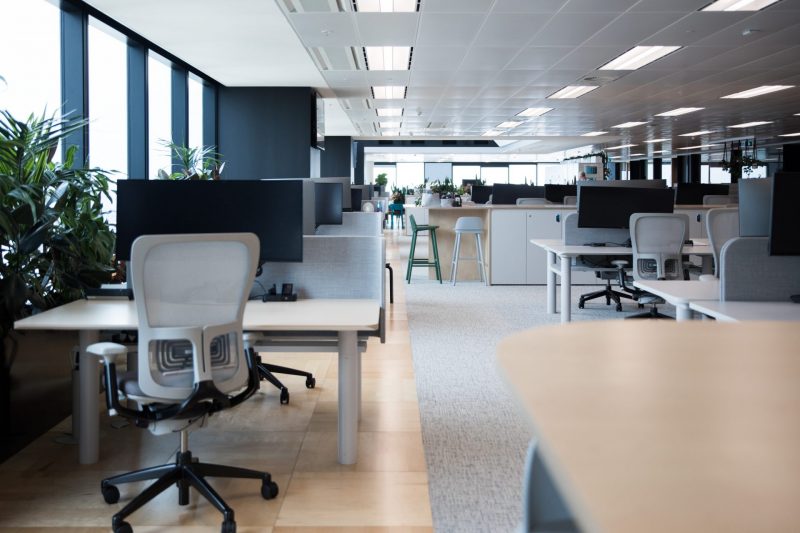 In general, when commercial buildings are constructed, contractors create an interior space as a 'shell' or 'white box.' This means that the spaces inside are often left bare so that occupants can determine the level of refurbishment or 'fitting out' needed.
So, basically, a fit out construction is the process of making a bare room or interior space ready for occupation. Fit outs allow the business to plan and create how their office space or commercial establishment will look like.
In building preparation, fit out consists of numerous activities, including installations of ceilings, floors, furnishings, plumbing, HVAC, and partitions. It may also include building services, such as wiring, cabling, communication arrangements, and Internet connectivity.
Fit Out Vs Renovation: Are They The Same?
People often confuse fit outs with renovations. However, although they're closely related, both terms have distinctive procedures and purposes.
As mentioned before, a fit out construction involves taking an empty space or shell, and transforming it into a usable office setup. Meanwhile, an office renovation focuses more on the interior design aspects of the commercial space.
You add or modify certain features needed to give the space a professional and customized look. Basically, renovating means to revamp space to give it more aesthetics, including re-painting, adding decorative items, or replacing furniture.
Types Of Fit Out Construction
Fit outs are divided into three categories. To make more informed decisions and choose the best fit out for your commercial space, you need to know what each category involves.
Shell And Core Fit Out Construction
At the primary level, a shell or core fit out scheme works best for businesses that want to build their commercial space from the ground up. This is usually suitable for large companies that take up a lot of space.
With this type, the framework of the building is already in place and waiting for the fitting out process. From the outside, the space may appear done, however, it's missing several components, including lighting, power, heating, and some interior walls.
Category A Fit Out Construction
With a category A fit out, there are more provisions installed in comparison to the previous type. This is typically what's found in a commercial space ready for renting.
Basic utilities, such as HVAC systems, electricity lines, flooring, and plumbing, have been included in the building or room. The space is functional, but lacking in secondary features that will make it fit for its intended use.
This type of fit out is suitable for companies starting from scratch or looking to expand their business.
Category B Fit Out Construction
A category B fit out takes into account your business image and needs. This type of fit out involves installing systems and features lacking in a category A fit out.
In simpler terms, category B fit outs are the aesthetic design phase where the office space is made to be more specific and customized to the brand's image and needs.
This fit out phase may involve adding furniture, window treatments, wallpapers, lighting fixtures, flooring, branding, painting, partitioning, and other accents that give the space an ambiance of your business's culture.
The Benefits Of A Fit Out Construction
Every construction project is costly and often comes with an operation downtime. However, the benefits of a fit out construction far outweigh these factors.
Efficient Use Of Space
Most offices have undervalued spaces due to poor planning during construction. However, with a new workplace fit out, you can optimize and make the most out of the available space. An office fit out requires the help of professional designers who can maximize the efficiency and use of your available space.
Increased Employee Satisfaction And Productivity
A well-organized and well-designed workplace is a recipe for satisfied employees. An office that's capable of fulfilling the requirements of your employees can help improve business performance.
With an office fit out, you can boost efficiency and speed up work by using ergonomic furnishings. It also allows your employees to easily move around and navigate the space without hassle. As a result, they can get more work done and you can create a team of happy, engaged staff.
Furthermore, a fit out construction may also include the installation of the latest technology. Equipping your workspace with the latest technology can help in boosting the efficiency and productivity of your employees.
Develops Branding
Effective management of a business involves radiating your brand inside the workplace. And, professional commercial fit out company can help incorporate branding elements in your office space. Such elements will echo the business's identity and image to the employees.
It also helps in creating a good impression when clients or customers first enter your office space.
Conclusion
And, there you have it!
As you can see, a fit out construction is all about making a commercial space that you can call your own. It helps in outfitting a room that screams your business name and identity, and makes a lasting impression on both your employees and customers.