There is a dire need for welders among Canada manufacturing companies, specifically in Alberta, Gary Manku of Altex Industries said while speaking with CTV News Edmonton recently.
In an interview with a popular news agency, Manku expressed the need for quality workers due to the high demand in the growing manufacturing industry. In fact, he has been traveling on recruiting trips to find quality welders in both Chile and India. Whether you are unemployed, stuck in a dead-end job, or just thinking about making a fresh start in your career, you should think about pursuing a career in welding.
For those in Alberta, Manku said that what's needed is for more students to enroll in welding programs and become certified to join the industry. However, the Province of Alberta has expressed that it's doing its best to fill the gap.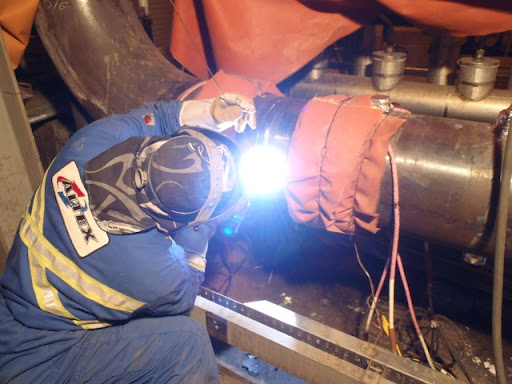 According to the top recruitment agencies, if you are looking for a job that pays well, a career in welding is an excellent choice. It can bring you a steady and sizable income. The hourly wage may vary depending on your skills, experience, and the industry you work for.
"We are committed to supporting [the] industry to fill any labor gaps by working with the post-secondary institutes to closely track enrollment levels and increasing seat numbers when necessary to meet regional demands," said Kacy Madu, minister of skilled trades and professions in a written statement provided to the news agency.
Welders are needed on a massive variety of different projects. Working in the automotive industry, you could find yourself, repairing and improving performance racing vehicles, or working on the machines that build cars in automated factories.
Or, you may be hired by a company to keep equipment in a business building well maintained like farm equipment. This highlights how exciting a career in welding can be. But these are certainly not the only possibilities. You could also find yourself working in fabrication shops or manufacturing creating a range of different products.
Additionally, Madu added that the province has invested more than $145 million in apprenticeship education over the last three and a half years.
Welding is a career many people hear about but do not know about. While there are safer jobs to explore, not many match the diversity in location and active mindset required to maintain the occupation.
Hopefully, knowing about some of the benefits of choosing to weld as a profession makes your choice easier when deciding what you wish to pursue. Welding technology and the industry as a whole change frequently, with the addition of an endless spectrum of markets and fields to get into.
With industries constantly growing and changing, the demand for workers and skilled specialists is always high. With technology increasing and different kinds of products needing to be built, this career is increasing rapidly. So much so that according to the American Welding Society, 200,000 – 225,000 welders will be needed in the near future.
About Altex Industries
Since 2001, Altex Industries has been providing shell and tube heat exchanger sales and service to the oil, gas, and petrochemical industries in Western Canada. Over the years, they've developed a proven reputation for manufacturing some of the leading air-cooled exchangers, sulphur condensers, waste-heat boilers, and Helixchangers in the industry.
Our field services division started with `four guys in a truck' in 2003, but we can now employ over 1000 people during peak turnaround season.
Learn more by contacting them online or calling (780) 468-6862.