In 2020, Americans spent an average of $8,305 on home improvement. If that sounds affordable to you, then you might be interested in upgrading your own house.
One area you should focus on is your windows. Not only do they provide great aesthetics, but they also affect how well your home is insulated.
Of course, there are different types of windows available. Which ones should you choose?
In this article, we'll discuss the types of home windows you'll find today.
Double-Hung Windows
Double-hung windows are one of the most popular home windows.
As their name implies, this window has 2 sashes, which are the parts that move around. They're usually arranged in a vertical configuration.
These are a good choice because they can help cool down your house. You can do this by lowering the top sash and raising the lower one. As a result, warm air on top gets out and cool air gets in through the bottom.
Double-hung windows are ideal for the second floor since they're easy to clean the exteriors from inside.
Single-Hung Windows
Single-hung windows are very similar to double-hung windows. They might even look identical!
However, you might've already guessed that only one sash is actually operable. With the single-hung window, you can only raise and lower the bottom sash.
Single-hung windows are also ideal for second floors because they're also easy to clean from the inside.
Sliding Windows
Sliding windows are similar to both single and double-hung windows. But instead of the sashes being on top of one another, they're next to each other. Either both panels are moveable or just 1 is, while the other is stationary.
Sliding windows are great for the living room or any area where you want good ventilation.
Casement Windows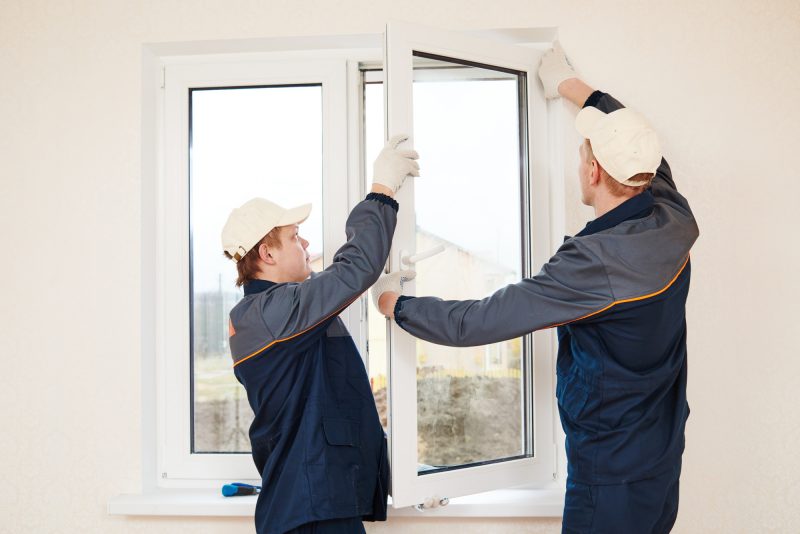 Casement windows are ones that open on a hinge. As a result, it pivots out. You can open/close these windows either by using a handle or a crank.
These also offer good airflow and are typically used throughout the home.
Accent Windows
Accent windows don't open at all; they're just there for decoration. While you might find some in regular rectangular shapes, it's not uncommon to see accent windows that are more interestingly shaped. For example, you'll see arched windows.
Because accent windows are fixed, they don't offer any type of ventilation. So keep this in mind if you're interested in this type of home window.
To find out more about replacing glass, The Glass Guru has some great information.
Which Types of Home Windows Will You Choose?
After learning about the different types of home windows, you have several to choose from. Whether you pick one or a few types, you can now upgrade your home windows to some beautiful and energy-efficient ones that'll save you money in the long run!
If you need more than a home window replacement for your renovation, then check out our other articles for more home improvement tips!