An attractive driveway or patio can instantly enhance the aesthetic appeal of your home. However, with the number of surfacing options available today, choosing the one that best suits your property and requirements can be quite challenging.
Amidst this vast selection, block paving driveways have emerged as a favourite for many homeowners and businesses across the UK. In this article, we delve into the many benefits of block paving driveways and why they are becoming an increasingly popular choice in homes across the country.
Understanding Block Paving
Block paving, also known as brick paving, involves the use of blocks or bricks to create a pattern for a driveway. These blocks are typically made from materials such as clay or concrete and are shaped into particular forms, often square and rectangular.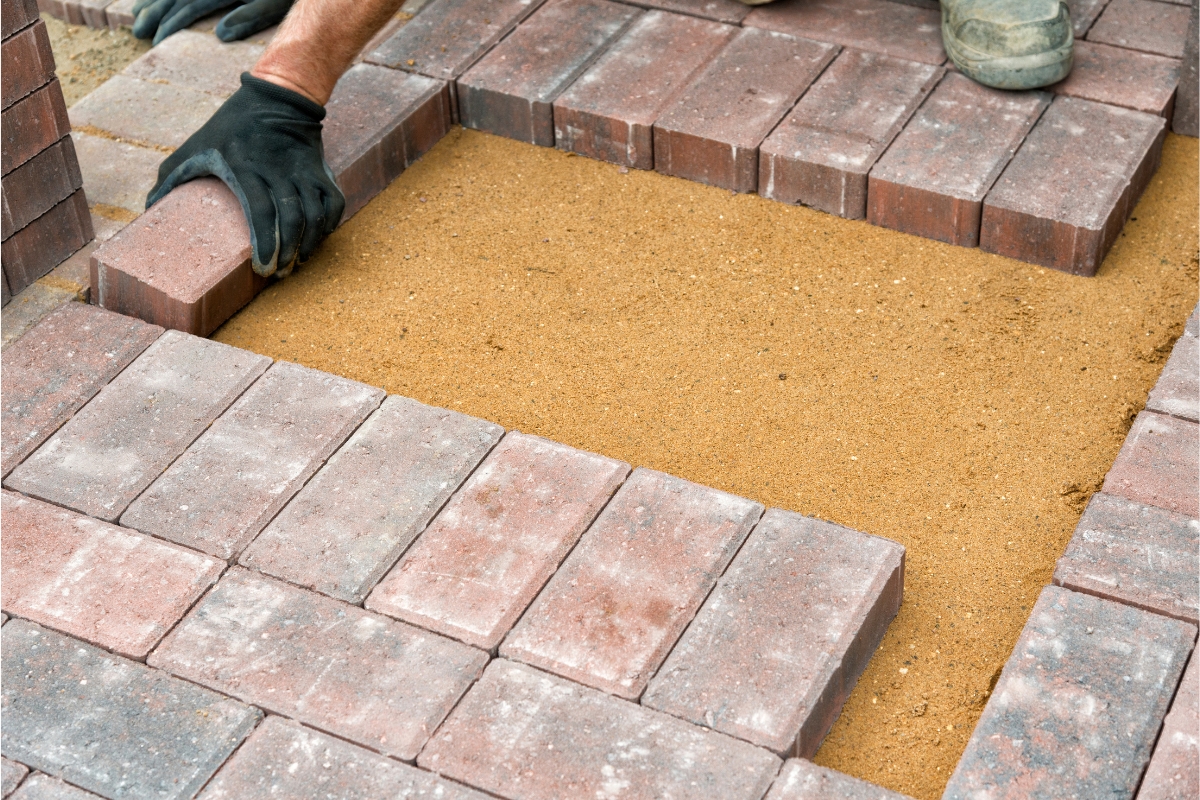 The blocks are then laid in simple lines or intricate patterns, depending upon your individual taste. One of the main reasons why block paving driveways are so popular is their versatility. They come in a wide range of colours and styles, meaning the options for your driveway are virtually endless.
Why Choose Block Paving Driveways?
There are several compelling reasons why homeowners and businesses prefer block paving driveways over other surfacing options. Let's delve into some of the key advantages.
1. Low Maintenance
One of the main benefits of block paving driveways is their low maintenance. Due to the properties of the material, block paving driveways do not require top polishing and will never need repainting in the future.
Regularly washing your driveway with simple soap and water is enough to keep it looking fresh and vibrant for years to come. Moreover, these driveways can easily withstand harsh and unpredictable weather conditions, making them an ideal choice for the fluctuating British climate.
2. Versatility
Block paving driveways are incredibly versatile. They are available in an impressive range of colours and styles, allowing you to customise your driveway to your heart's content. Whether you prefer a simple, traditional paving design or something more complex and striking, block paving is the perfect material to achieve your desired look.
3. Improved Aesthetics
A block paving driveway can significantly enhance the visual appeal of your home. Thanks to the wide selection of styles and designs available, block paving driveways can complement any home and reflect your personal tastes, needs and budget.
4. Environmentally Friendly
Compared to other surfacing options, block paving driveways are particularly environmentally friendly. They are porous in nature, which prevents surface water from gathering on your driveway and allows for better drainage.
5. Durability
Block paving driveways are incredibly durable and hard-wearing. They are expected to last reliably for at least 20 years. This makes them an excellent material for a driveway, as they can easily cope with lots of motor and pedestrian traffic. In fact, block paving is so robust that it is commonly used in airports and docks – a testament to their capabilities.
Selecting the Right Block Paving Driveway Installers
The success of your block paving driveway largely depends on the expertise of your installers. Therefore, it is crucial to choose a reliable and experienced block paving driveway installer who can guide you through the process, from material selection to the final installation.
When choosing a block paving driveway installer, you should consider their reputation, experience, and the quality of their past work. It's also essential to ensure that they use high-quality materials and adhere to all relevant British and European standards.
Conclusion
Block paving driveways offer a host of benefits, from low maintenance and enhanced aesthetics to improved drainage and superior durability. By choosing a reliable block paving driveway installer, you can ensure that your driveway will not only look great but also stand the test of time.
If you're considering a new driveway, why not consider block paving – a versatile, attractive, and durable option that can enhance the appeal of your home.