Installing new showers is always a very exciting experience. It can be a very good addition to your bathroom remodeling project. Showers can not only be aesthetically pleasing, but they also allow you to relax your body.
In recent years, there have been a lot of advancements in shower technology. From different pressures to massage options, showers now come with tons of features and functions. While some of them are simply to flaunt, others serve a crucial function.
Contrary to popular belief, choosing a new shower system for your bathroom is a complicated process. In other words, there are plenty of ways you can go wrong and end up making mistakes. If you are looking to install a new shower, then this article is for you.
In this article, we are going to list down some common mistakes to avoid when choosing a new shower. Paying attention to the list of mistakes will help you be aware of the problems.
List of 5 Common Mistakes to Avoid when Choosing a New Shower
Mistake 1: Not taking into account the existing plumbing layout
Showers are not standalone pieces that work and run on their own. They need to be complemented by a plumbing setup. This means that the pipes in your bathroom need to be supportive of the new showers.
If you are moving the showers to a new location within the bathroom, make sure that the plumbing needs for the new shower are met.
If it is not met, you might end up experiencing poor water pressure and volume. You do not want to completely be done with the installation and then be forced to start drilling all over again.
Mistake 2: Not paying attention to the structural integrity of the bathroom
Modern showers can be very huge. If you have a small bathroom, you need to look at the structural layout of the place before going for a shower.
If the walls are narrow, then you need a shower that will be able to fit in that location. In many instances, glass walls and installed to create the shower cubicle.
They need to be fixed at right angles to ensure they do not come crashing down. Make sure you are talking to your contractor before you make any decisions. If not, the same could prove to be a costly mistake.
Mistake 3: Not choosing a shower that complements the overall aesthetics of the bathroom
Most homeowners make the mistake of buying a new shower without considering what their bathroom looks like. While the shower walls might be dark brown granite, your other walls are pink!
This is one mistake that can disturb the overall image of the bathroom. If you are going for an elaborate bathroom renovation, this challenge becomes easy. Here, you can alter everything from wall fixtures to cabinets and even the bathtub.
However, if you are only going for showers, you need to make sure that it complements the overall look and feel of the bathroom.
Mistake 4: Going for cheap 'no name' shower models, brands and fixtures-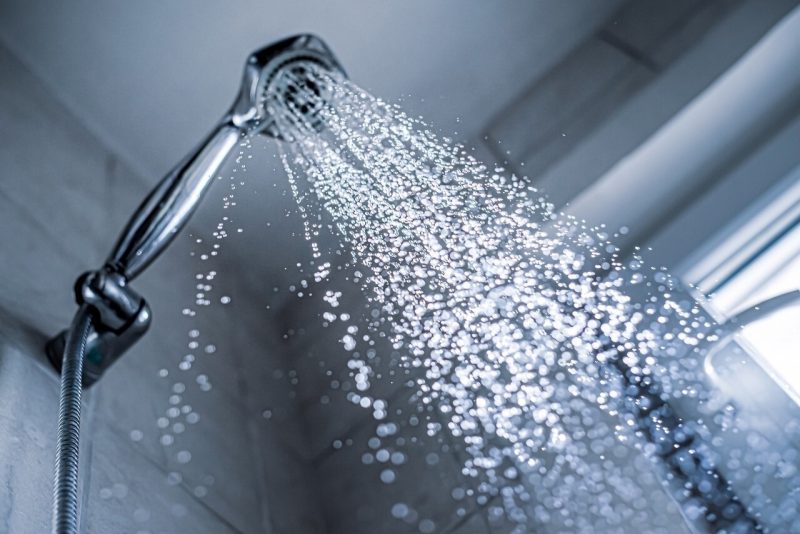 Have you ever seen shower heads that do not seem to have any names on them? Do not make the mistake of going for something cheap and budget-friendly.
In other words, if you want your shower to combine the best of both worlds (form and function), you need to pick reputable brands. In this regard, MaxHomeNow.com is one of the leading names in the bathroom renovation industry.
Their extensive collection of Kohler luxstone showers will make your bathroom the subject of envy. This is something that will not only serve you efficiently for a very long time but will also ensure you get expert service and assistance.
Mistake 5: Ignoring the drainage and waterproofing for the new shower
Every shower has different waterproofing and drainage requirements. Homeowners should not make the mistake of thinking that their new shower and the old one that they replaced require the exact same drainage and waterproofing solutions.
There are gallons of water that are used every day in the shower. You need to ensure that they drain fast and efficiently. If this does not happen, everything from your flooring to the walls of the bathroom will get damped.
This is something you do not want to happen. Make sure you pay attention to the waterproofing requirements of the new shower and discuss it with your contractor.
The Bottom Line
By paying attention to these mistakes, you can ensure that your new shower installation process will be a successful one.
Choosing reputed brands and discussing details with your contractor will ensure that you do not have any untoward experiences with your new shower selection and installation. If you have any other questions or queries, you would like us to address, let us know in the comments below.