It would be a major inconvenience if a garage door malfunctions. When that happens, you'll probably consider doing the necessary fix yourself. After all, it's the option that'll save you the most money and time. However, some repairs can only be performed by a professional who has the proper knowledge and tools to do the job correctly and safely.
So, how do you differentiate garage door repairs you can do yourself from fixes that are best to leave to professionals, like the team from Presto Garage & Gutter? That's what you'll learn in this post.
Read on below to check out our discussion of the x types of garage door repairs that you can DIY and those that you should leave to the pros.
Do-It-Yourself Garage Door Repairs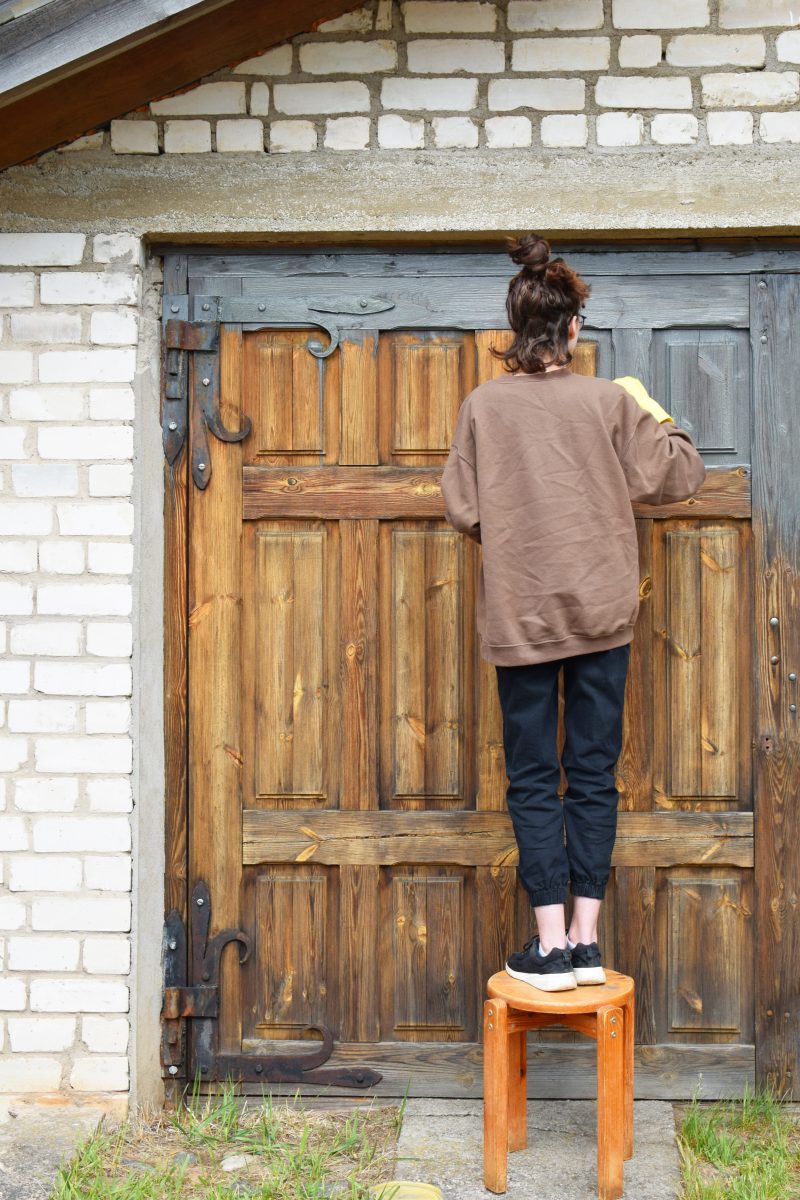 Garage Door Repairs" width="600″ height="1200″ />
Some of the garage door maintenance and repairs that can be done even without professional assistance are as follows:
1) Loose Bolts and Nuts
Nuts in your garage door can shrink and become loose due to constant use or weather changes. Loosening nuts and bolts will result in a clattering garage door. If not taken care of as soon as possible, your garage door is at risk of an outright collapse.
The solution? Tighten things up! It's something that you can do on your own if you have the right tools.
2) Squeaky Noises When Closing or Opening Garage Door
Does your garage door produce a scraping or squeaky sound when you're opening or closing it? If yes, then its moving parts may need lubrication. Proper lubrication reduces friction, stopping any damage to the door from occurring in the first place.
Besides being a type of repair, lubrication is also an essential maintenance chore. That said, there's no need to wait for a professional before giving your garage door the lube job it needs. DIY oil your garage door to eliminate annoying noises and reduce wear and tear's effects on it.
One thing to remember when lubricating your garage door is that more isn't always better. Yes, don't use too much oil. Also, make sure that you're using a garage door lubricant. Avoid using just any lube product.
3) Garage Door Doesn't Open or Close
If your garage door doesn't close or open, then chances are its sensors aren't working correctly. They're usually located at the bottom of a garage door.
However, the solution for this issue is simple, and, yes, you can DIY. All you need to do is to wipe the sensors clean if the lens seems dirty. It could also be that they're out of alignment. Carefully straighten them out if it looks like they're misaligned.
Another possible reason a garage door won't open or close is that your remote's batteries have already run out of power. Like the sensors issue, this problem requires a simple fix—you only have to change the remote batteries.
Don't DIY Garage Door Repairs
Some repairs may be hard or dangerous to fix or both. In these cases, leaving the job to a skilled garage door repair pro is the best way for you to go. Why? Trying to do the fix yourself would only worsen the issue.
1) Broken Strings
Strings that have snapped are dangerous. Therefore, they're definitely not a fix to do yourself. It's common to find broken springs during the winter due to the cold temperature.
You should avoid DIY because the springs pack so much tension and are a surefire way to ruin your garage door or lose a finger if they slip out while you're repairing. It's best to let professionals handle the issue.
2) Track Problems
When garage door tracks become jammed, bent, or corroded, the door may stop from opening. No matter what's causing the problem specifically, avoid fixing the issue yourself as the tracks hold your door on heavy tension through springs.
If they fail to do their job due to a bit of error on your end while trying to DIY fix, the door will surely come crashing down. It's something that you'd not want to happen, especially if you have a two-car or three-car garage door. Call a professional who has the required experience and tools instead.
3)Faulty Openers
A garage door opener repair can be intimidating unless you're a techie individual. That's because garage door openers use complex technology.
Don't try to DIY repair faulty openers, as you may only worsen the problem by fixing the wrong thing. Why bother solving the issue yourself anyway when professional garage door techs can fix it quickly? Besides, you'd not want to DIY and end up outrightly damaging your opener.
Bottom Line
Don't DIY fix all garage door problems. Doing everything yourself may seem like your most economical option, but the truth is that it isn't. Hopefully, you've learned when to do DIY and when to allow pros to help after reading this post.