Did you know that ceiling fans can save 95 percent on cooling costs over air conditioning? That's enough to get anyone in a sweat! But are you considering saving even more money and installing it yourself?
Well, if you're looking to install a ceiling fan in your home, there are two main options available. The first is a DIY installation, and the second is a professional installation. While both methods have their pros and cons, which one should you choose for your new fans?
Read on to learn more about the DIY vs Professional Ceiling Fan Installation debate. That way, you can make an informed decision when it comes time to buy!
DIY vs Professional Ceiling Fan Installation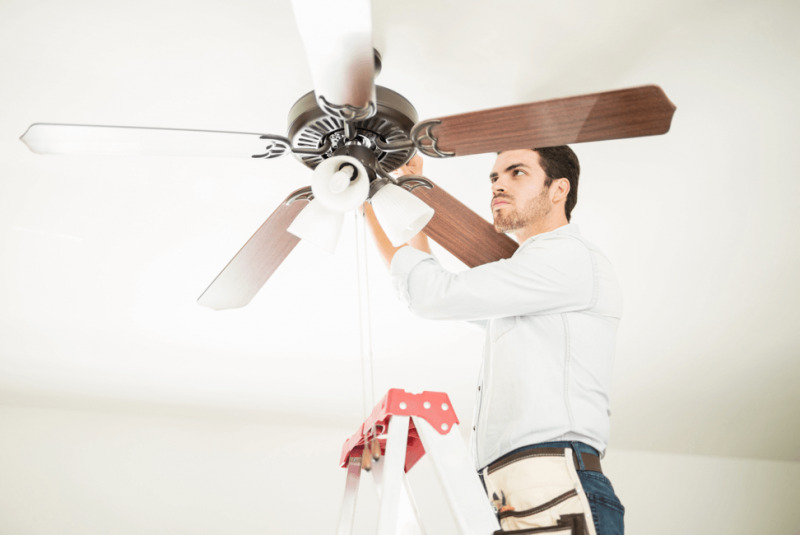 When choosing between the DIY or professional ceiling fan installation, many homeowners struggle. After all, they're both installing a ceiling fan.
Yet, while this may be true at face value, there are some key differences between these two types. Let's take a look at them below.
Benefits of DIY Ceiling Fan Installation
One of the main benefits of installing a fan yourself is cost. The biggest advantage of DIY installation over professional installation is cost. If you do everything by hand, then you won't need any tools other than those needed to cut out the hole where the fan will go.
You'll also save money because you won't pay someone else to do the job. Also, if you want to change the color of the blades later down the road, you don't have to hire anyone either. That means that you get to decide exactly how much control over the process you'd like to exercise.
Benefits of Professional Ceiling Fan Installation
The professional installation offers several advantages as well. Professionals usually know better than most people how to hang a fan from the ceiling the right way.
Special training allows them to install in the right way. That means that they can ensure that the fan's safe without causing damage to anything around it.
Professionals offer warranties on their work. Thus ensuring that you aren't left with something faulty after the fact. And a professional installation can save you money in the long run, even if it's a higher initial outlay.
The chances of damaging your house, or worse, yourself, are high with a DIY installation. Professionals can use special equipment to protect against potential problems before they happen.
How Do I Know Which Type of Install is Right For Me?
While DIY installation has its own set of perks, it does come with drawbacks too. One major drawback is safety. You're handling the entire project yourself, so you could cause harm to yourself or others.
Do note that you still must follow proper safety guidelines no matter who installs your fan.
That's why for most people, the winner of the DIY vs Professional Ceiling Fan Installation is the pro. The peace of mind of a warranty and someone else doing the work for you adds value. What's more, you can always call upon a pro. Especially if you ever find yourself stuck during the installation process.
Keep reading our blogs for more tips and tricks around the home!