While most people understand how to replace a door or can afford to call someone to fix it, commercial garage doors are different. If you're trying to repair your garage door yourself, then you're in the right place. Here, you can find some essential tips on how to fix and maintain your garage door and when to hire a commercial garage door contractor.
Garage Door Tuning Overview
Perhaps no part of your life has experienced as much damage as your overhead door. Typically, the garage door goes up and down over 2,000 times yearly. If maintained properly, it offers safety and convenience.
But neglected doors may cause more problems than the typical garage door, causing serious health risks for you and your workplace. This article provides information on the steps required to maintain your overhead garage door to be safe to operate.
Listen To Your Commercial Garage Door
A lot of times, your garage door will tell you when you need to perform some repairs or maintenance on it. When closing or opening your door, you and your employees should listen for any unusual or louder than normal noises. This includes creeks, grinding noises, screeches, and any sounds that it doesn't usually make.
These are keys to telling if it's time to perform maintenance or repair your commercial doors. As soon as you start hearing these noises or one of your employees informs you of them, it would be best to stop using the door until you figure out what's wrong. Using the door in these conditions can sometimes lead to the door getting in worse shape or even breaking, which we want to avoid.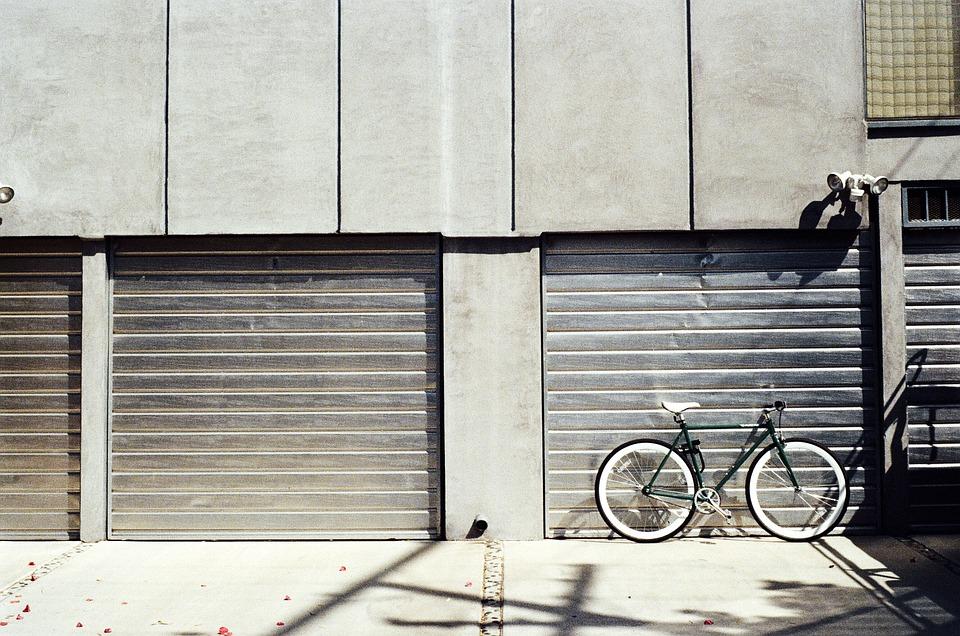 Watch Your Commercial Garage Doors
Just like listening, watching your commercial door while using it can help you to identify if you're going to need to work on it. Just like cars, your average garage door can be expensive to replace or fix, which is why it's good to identify them early and fix them if you can.
A few things you can watch out for are if it's going up and down like usual or if it's putting up some resistance, if it's jerking while you try to use it, and if it's coming down or going up symmetrically. If you catch these early, it's possible that you can repair it without having to spend big bucks to get someone to do it for you.
Safety, Repair, and Maintenance
Keep in mind that it's very important that you repair it as soon as you catch any of these signs and correct it immediately. It is a major safety hazard to have a faulty commercial garage door. It can put you and your employees at risk of injury or worse, especially with your employees using it almost every day.
A broken or faulty commercial garage door is a major liability, especially if you knew about it and did nothing. Often there is an easy fix to these problems and can save you a lot of money and headaches. Make sure to keep up routine maintenance on your commercial door, so these problems don't happen again, and you can save yourself from some trouble.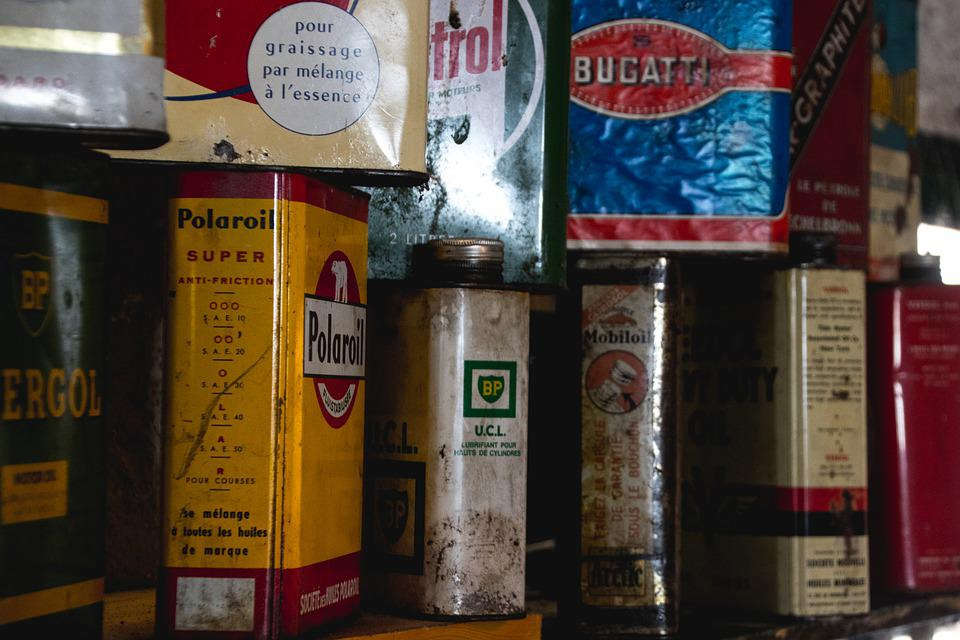 Lubricate Your Garage Door
A reason for grinding noises or the door struggling can be that it doesn't have proper lubrication. It would be best to invest in some WD-40 or motor oil for your commercial garage door. Doing this will decrease the stress on many of the metal moving parts of the door and fix a majority of weird noises the door is making.
Apply the lubricant to the hinges, rollers, and other moving parts. This will prolong the life of your garage door and help it run more smoothly. Remember to wipe off any excess oil and repeat this process twice or more a year to ensure it keeps moving smoothly and safely.
Clean and Check the Tracks
It is very easy for debris and rust to build up on the roller tracks of your commercial garage door. Over time, this can cause significant problems and pose a safety hazard to you and your employees.
Build up will make it difficult for the rollers to open the door. If the door's path is blocked it can cause them to go off the track. To clean up rust, you can use the same product you used as lubricant earlier, WD-40.
You can also use products that contain phosphoric acids, like a mixture of Coca-Cola and baking soda. Remember to wipe off any excess WD-40 or mixtures! You can also check if the tracks are in the right places. Using a level will help you to check if the tracks are aligned properly on the vertical sections.
Making minor adjustments to the track is okay, but if you want to make any major changes, we suggest that you contact a garage door professional, so you don't cause any more damage to your garage door.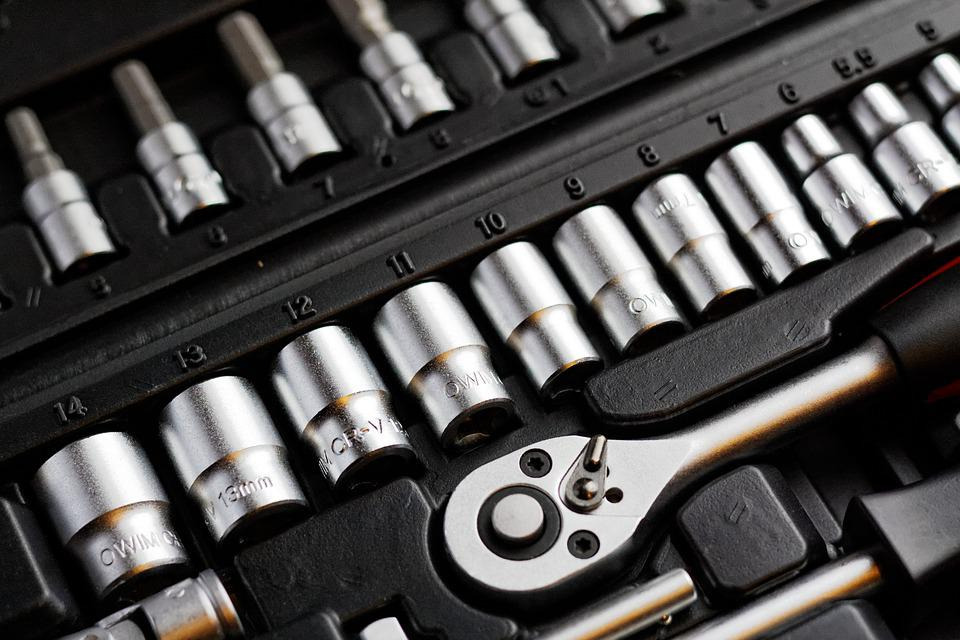 Loose Parts Maintenance
With the constant and regular movement and vibrations of the garage door opening, bolts and other hardware can likely become loose. This is a significant safety hazard if not fixed correctly and in time.
It's simple enough to go in with a socket wrench and screwdriver and check the door for any loose bolts or hardware. Garage door parts like bolts are easy to tighten or replace. Good places to check for loose hardware are the frame and the tracks. If you see any major or irreversible damage to any of these parts, it's best to call a professional to inspect it and tell you your next steps.
Check Cables and Pulleys
Check the cables and levers tucked behind the lower spout. This link provides the connection between a spring and the door to lift and lower the door safely. Garage doors have two different springs:
Extension spring and Torsion spring. Extension springs are thin and short springs running across the horizontal (overhead) portion. Torsion springs are situated at the entrance. Make sure to check both and have a garage door repair service inspect and test the springs if there appears to be something wrong.
Check the Commercial Garage Door Balance
Checking your door's balance twice a year or just keeping an eye on it is essential to your door having a long lifespan. If the door is improperly balanced, it will put stress on it, making it work harder than it should and will decrease the performance of the door.
The springs are what keep your door balanced, so if you see something off with the balance of your commercial garage door, you should check that the springs are working properly and not rusted. If they are rusting, you can use the tips under the Clean and Check the Tracks section to get rid of the rust.
Test the Automatic Reverse Feature
The auto-reverse feature is an essential safety feature for your commercial garage door. If there is something or someone under it and the reverse feature isn't working, they could get hurt or the product damaged.
To ensure it's working, you can place something under where the door would close and try to close it. If it goes the reverse direction, it's working, but if it closes on the item, then contact a professional to take a look and ensure that future mishaps are avoided.
Test If the Automatic Opener Works
One of the nicest parts of having a garage door is the garage door opener. Occasionally, the opener will break, glitch, or run out of battery. If the automatic garage door openers not working, you can take it to a garage door professional and get them to test it. You may have to buy a new garage door opener for yourself and others who use the door opener.
Conclusion
Maintaining and fixing your commercial garage door can save you from spending a lot of money in the future. It will also keep you and your employees safe while using it. It doesn't take much work to check and maintain the commercial garage door and will definitely help you in the future.
Catching a problem early and fixing it then rather than letting it get worse can lengthen the life of your garage door and stop you from having to replace it earlier than you should have to.