Shingle roofing adds texture and character to the roof surface with its interesting shell-like appearance. However, this is only one of the reasons why it's a popular roofing material. These tiles may look thin and small, but they're incredibly durable without requiring regular maintenance. Aside from this, roof shingles are lightweight and easy to install.
If it's cost-effectiveness you're after, you may be surprised that roof shingles are also one of the least expensive roofing materials available. Asphalt roof shingles, for instance, can cost USD$70 to USD$150 per square foot on average. Note that a low price doesn't always mean subpar quality, as these shingles have a lifespan of 15 to 30 years.
Moreover, shingles can be made from wood, slate, clay, metal, and composite materials. They generally cost more than asphalt, but this is justified by the unique aesthetic appeal they add to the home.
The average cost of a new shingle roof installation can range from USD$8,000 to USD$9,000 for low to medium-priced materials and services. However, it's best to prepare a more flexible budget as many factors contribute to the price of this covering. Here are some of them:
Your location
State policies and regulations affect material and labor costs, so you'll need to know these details firsthand as you plan your home project. Also, do you live in a state where roofers are required to have a contractor license to legally work on paid projects, such as in Wisconsin? Then, it can be a factor that influences how much roofing services cost.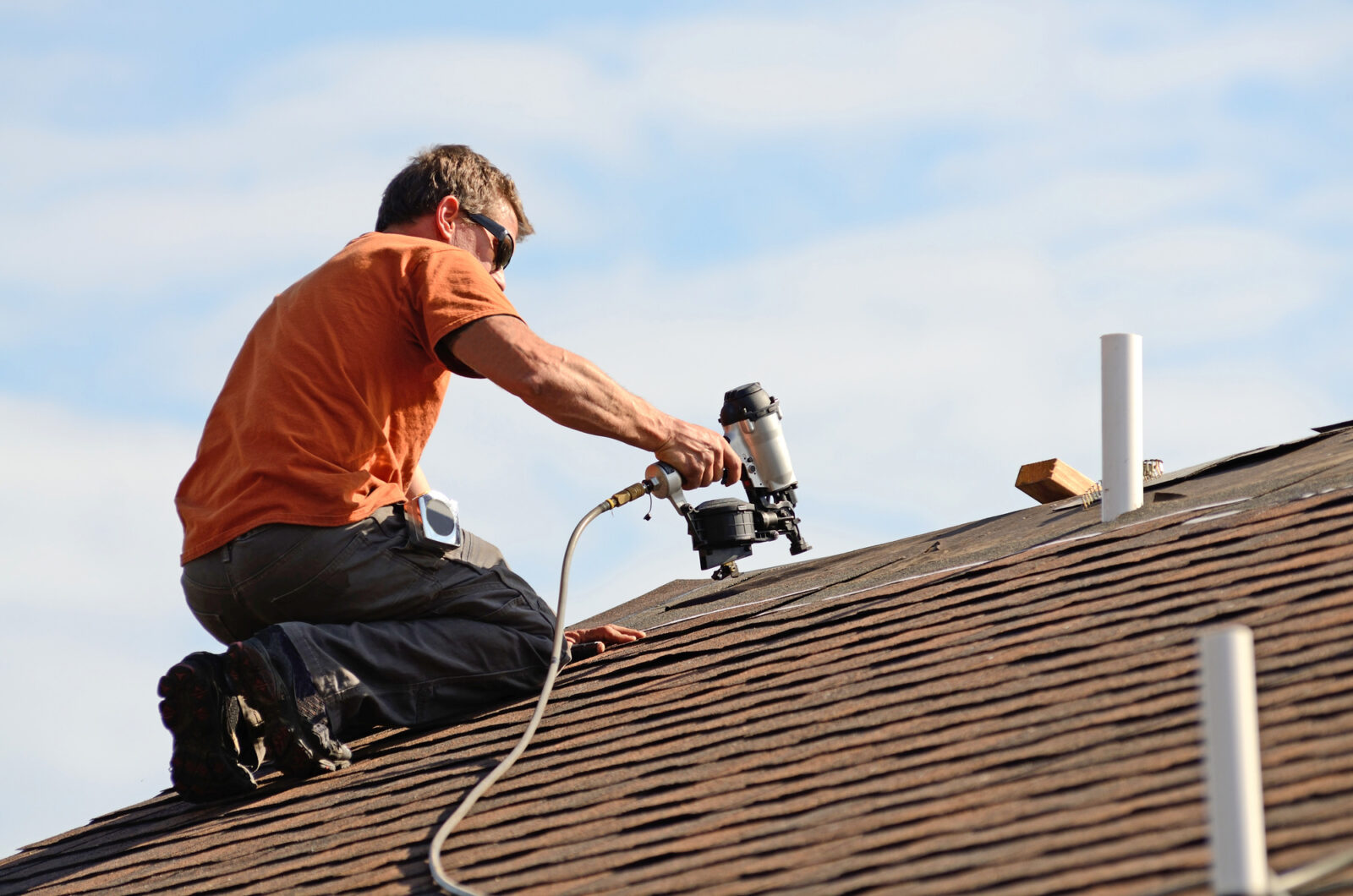 At the same time, you may also need to research on Wisconsin shingle roof replacement guidelines and see whether your home project would require a building permit. It entails fees depending on the type of work involved, and these expenses should also be accounted for.
Moreover, there are also places where there's strong market competition among companies and contractors. Some markets may be more saturated than others, and the law of supply and demand can impact roofing costs.
Material
The shingle roofing material is also a pertinent factor influencing the cost of this covering. Here are the different types and an estimation of their respective prices.
Asphalt: The average cost of 3-tab basic asphalt shingles is around USD$90 to USD$100 per square foot.
Composite or synthetic: Composite shingles look similar to asphalt, though they're more flexible since their color and texture can be adjusted. These items can cost around USD$400 per square footage.
Wood: The rustic look of wood shingles can cost you around USD$300 to USD$500 per square foot.
Metal: Metal shingles typically start around USD$400, though prices can hike up to USD$1200 for premium types.
Clay: Clay shingles are commonly priced from USD$300 up to USD$1,000 per square.
The costs of materials are affected by other price movements in the market. If gas prices increase, they would affect even the cheapest shingle materials like asphalt because production and transportation costs will also increase. So, watch out for price hike announcements and plan your project accordingly.
Another factor to consider is the roofing sealant, which is the adhesive substance used to install the shingles on the roof. The price noted on the work estimate will depend on the extent and complexity of the installation and the type or brand of sealant to be used.
Labor costs
Props to you if you prepared for labor costs when planning your roof installation project! Paying for such expenses can take up a significant portion of your budget. The duration and difficulty of the installation dictate the price roof installers will charge, as well as the square footage to be covered in the project. For a specific example, you can check out an Austin roofing estimate to get a better idea of these costs in a particular region.
Roof installers commonly charge per square foot and depending on the complexity of the work required. If you've chosen asphalt shingles for this project, it can only take up to two days to install them on a single roof. So, the labor fees may be lighter on the pocket. Meanwhile, you can expect to pay more if you're installing copper shingles, as they're more labor-intensive than asphalt.
Usually, roofing companies take care of the removal and disposal of the old roof apart from the actual installation. Then, they charge for the extra work. If you only require repair, you'll also be charged less for minimal removal and disposal, whereas complete roof overhauls entail more work and, therefore, would cost more.
Some contractors may also charge more compared to others, depending on their experience, expertise, and where they operate. The general rule of thumb for homeowners is to get at least three different price quotations and compare roofing companies to get the best offer.
Your roof's characteristics
Some roofs are easier to work with than others. When roof installers prepare their work estimate, they'll also assess your roof's characteristics, such as the height and slope. If you have a high-pitched roof with steeper slopes, it can be a challenging project for roofers, so you can expect installation charges to be higher than average.
Seasonality and weather
Roofing materials are more in demand during the summer or spring when installation is more convenient. So, you can expect higher prices for shingles and other roof construction materials at these times.
If you're not pressed for time, on the one hand, shopping for materials during the autumn or winter seasons might be your best bet to save some money. You're likely to find cheaper or even marked-down roofing items in these seasons when roof constructions or replacements are seldom done. You can then store the materials for later use when the weather permits.
Conclusion
If you think that shingle roofing would be the perfect cherry on top for your home, take time to weigh all the factors that may influence costs.
This doesn't mean you should cut corners because that won't be wise! You can get your roof in top shape while being money savvy with the aid of adequate planning and preparation. Equip yourself with the right knowledge and watch your roof transform into the functional and aesthetically pleasing covering that it ought to be.