If the very ground beneath your feet begins to show signs of change, movement or instability, it's time to contact the team of geotechnical engineers at Condor Projects. We specialise in a variety of ground stabilisation techniques that quickly return an area of land to its original levels of safety and stability.
When it comes to ground stabilisation methods, soil nailing and rock anchoring are two of the most common. Though each is designed to bring exceptional results, they differ in their approach, design and delivery. To help you understand which of these will best suit your needs, below are explanations of how the two techniques work.
What is soil nailing?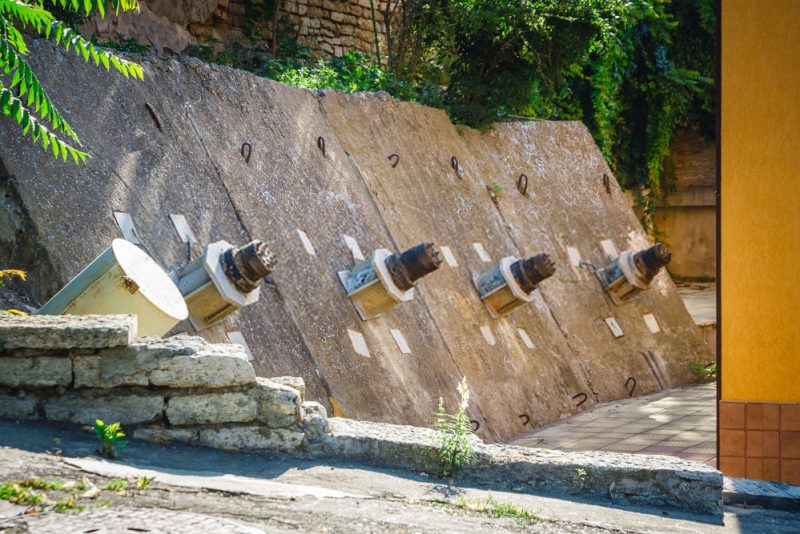 A method that's designed to stabilise roadway cut excavations, slopes and retaining walls, soil nailing is perfect as both a temporary and a long-term solution.
The system significantly improves the structure of an existing mass of ground through the use of large and extremely strong steel bars, which are called soil nails. Our engineers drill holes into the soil and then secure these soil nails into place using grouting.
Is soil nailing effective?
By perfectly distributing the soil nails, the earth becomes bound together and movement is prevented.
This adds significant reinforcement to the slope or embankment, keeping it secure even if the area is prone to flooding, soil erosion and vibrations from nearby traffic. The result is a stabilised elevation that is no longer at risk of changing shape, slipping or collapsing.
What is rock anchoring?
Highly versatile and used as a long-term solution, rock anchoring can be applied to rock slopes, tunnels and excavations.
These structures can weaken due to vibrations, erosion and general wear and tear, which poses a very real danger to landowners, workers, drivers and the general public.
By choosing Condor Projects for rock anchoring, you receive the peace of mind that the area has been stabilised by a geotechnical engineering company with many years of technical and practical experience.
How does rock anchoring work?
Rock anchoring is quite different from soil nailing, as it uses metal bars called rock anchors. Instead of being secured into the soil, rock anchors are drilled directly into stable rock, with any debris automatically flushed out in the process.
Due to the anchors being fixed at the centre of the rock mass, the natural stability of the deeper land is transferred to the surface, preventing movement and collapse. The rock anchors are then secured to each other by a mesh, which is mounted to the surface.
Other forms of rock anchoring may be used depending on the specifications of the site, though they follow the same model of using the underlying rock's natural strength to stabilise the surface of the land.
A fast and cost-effective solution
Many types of people benefit from soil nailing and rock anchoring, ranging from farmers and commercial developers to local councils and private landowners. This is because they are fast and cost-effective ground stabilisation systems that guarantee an exceptional outcome.
By choosing Condor Projects for soil nailing and rock anchoring, you can rest assured that a team of highly experienced geotechnical engineers will manage the design, supply, installation and testing of the entire process.
This means that whether you need an unstable area of land securing or want to strengthen a site for future development, your ground stabilisation project will be delivered to the highest standard whilst adhering to a strict timeframe.
Get in touch
We are one of the UKs leading geotechnical engineering companies, if you're interested in finding out more about soil nailing, rock anchoring and other forms of ground stabilisation, call our team on 01757 288900 or fill in our contact form.