One of the keys to completing successful construction projects in the construction business is investing in and working with high-quality, sturdy construction components.
For that reason, when you think of construction, the first materials utilized in construction projects that you may think of are metal for rafters, roofing, windows, piping systems, and equipment, and wood which still dominates the housing market for wall construction, siding, and trim.
And while plastic may not be your first thought when the subject of construction materials comes up, over the last couple of decades, plastic has gradually trickled into the construction industry, initially as a material for the production of protection equipment and tools, and lately as a building material with many applications in the industry as well.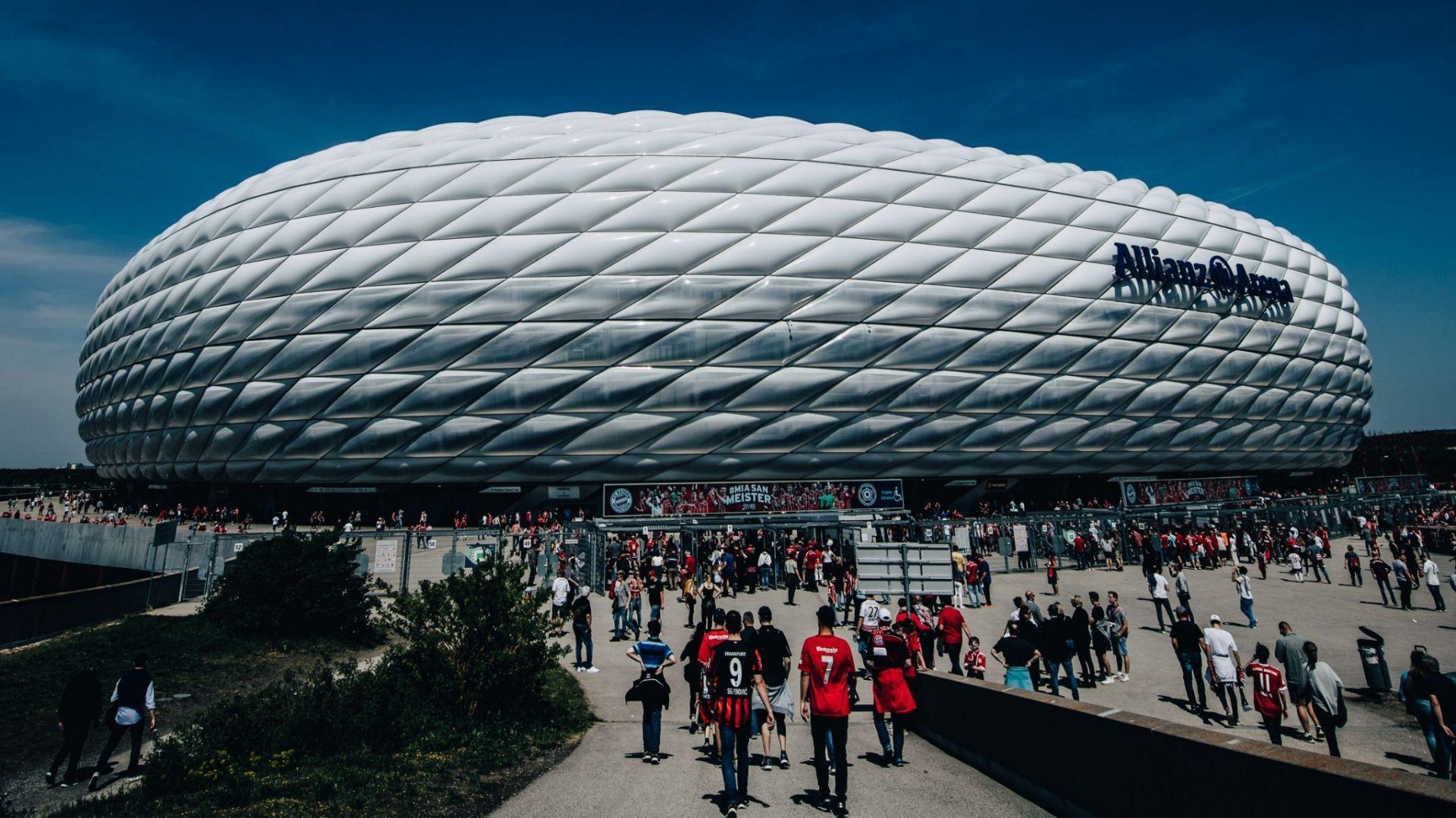 Photo from Bundesliga
The sophisticated plastic components for the construction industry are mostly made from various durable plastics through the plastic injection molding process and offer distinct characteristics that make them perfectly suitable for different construction applications.
And while they usually don't exhibit the strength required for load-bearing structures, plastics in construction are used for various aesthetic and functional purposes that play a significant role in every construction undertaking.
If you want to learn more about the role of plastic parts in the construction industry and how plastic is modifying the industry for the better, please read on.
Resistance Properties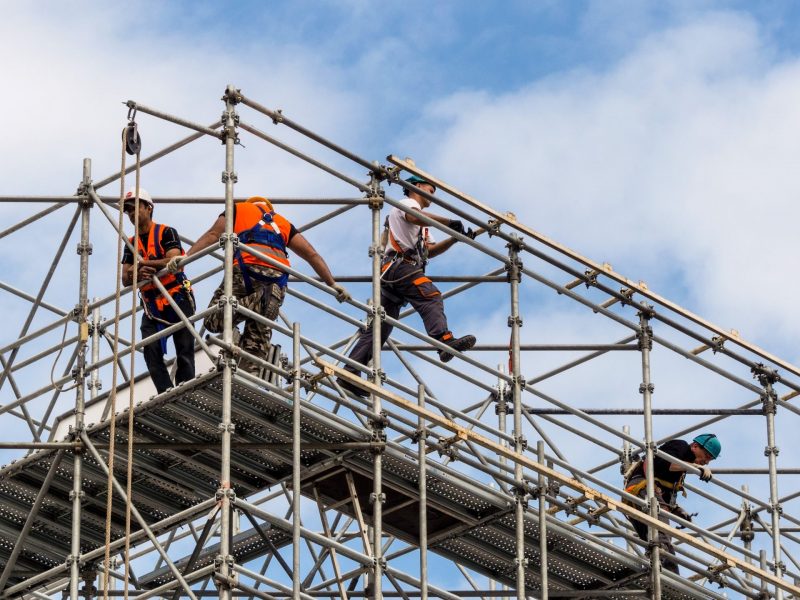 To begin with, plastics provide many resistance properties that other materials fail to compete with. For example, wood struggles to meet the fire protection requirements that residential and commercial buildings need to meet.
On the other hand, plastic parts and building components can be made with fire-resistant properties to prevent melting or burning.
Metal and wood also need a secondary covering to prevent weathering, rusting, or molding in high humidity environments and inclement weather.
Plastics, on the contrary, don't require a second layer as they are inherently resistant to degradation due to the environment and external factors. Finally, plastic components have electrical and chemical insulation properties that benefit electrical wiring and other installation processes.
Appearance and Finish
In most commercial buildings or home construction projects, the surface must be finished in a particular color or color scheme. That involves a secondary process of painting, which could include a stone or brick color, but is rarely just left as a raw finish.
Plastic parts can be colored in their manufacturing so that they will not need secondary coloring or further painting. Add the values of ultraviolet protection and a specific finish, and you can create a textured, colored, and well-protected plastic material ready for construction.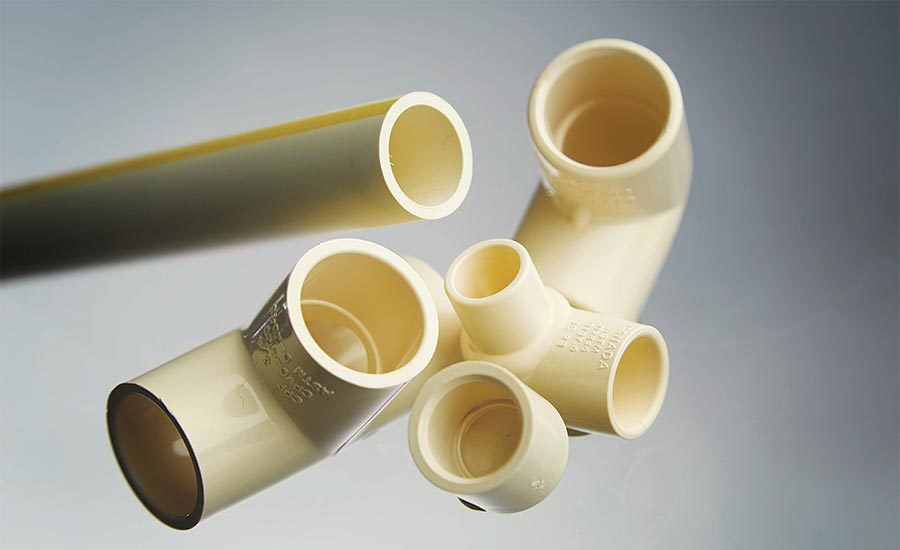 Photo from Plumbing & Mechanical
Recycling and Dimensional Stability
Furthermore, plastic construction parts offer dimensional stability in many different environments that other materials would not compete well. For example, extreme temperatures can warp metal and make other materials brittle, whereas plastic can offer stability in the same harsh conditions depending on the chosen plastic's properties.
Moreover, if you go with thermoplastic to produce your parts, the parts could be later reshaped and reused, which makes plastic particularly interesting for recycling and ecological sustainability.
Thermal and Sound Insulation
Plastic parts in construction also offer nearly perfect thermal and sound insulation characteristics, making them fantastic options for exterior and interior wall construction.
Plastics can block the heat of summer and dampen the cold chill of winter when used as a thermal barrier in construction. In addition, it can also be used inside of walls to soak and block sound from room to room.
Photo from 123RF
Strength and Weight
In addition, plastic parts can provide lower weight and comparable strength to other materials by selecting suitable plastic materials.
For instance, parts manufactured with engineered plastic resins can be less than half the weight of equivalent metal parts, yet offer the same amount of strength. The durability and ductility of plastic parts are also competitive, if not superior, to their metal counterparts.
Low Maintenance
Last but not least, the use of plastics in the construction industry also provides the opportunity to reduce or completely eliminate the need for long-term maintenance.
While metal and wood may require coverings or paints to prevent weathering and degradation, plastic parts can be colored during manufacturing and won't ever need a secondary coating to retain their properties and external look. All this adds to reduced material costs and labor costs for long-term upkeep.
In Conclusion
Now that you know how plastic parts and materials are modifying the construction industry for the better, you're ready to tackle your next construction project in line with the convenience and cost-effectiveness of durable and reliable plastic building materials suitable for a wide range of construction projects and applications.