Are you planning a roof installation project in the near future? If so, you can expect to pay upwards of $46,000, depending on the specifics of your project.
When you're investing that kind of money in a home project, you want to make sure it goes as smoothly as possible. One way to do that is to learn from the mistakes of others so you don't make them yourself.
Looking for guidance? We've got you covered! Keep reading to learn how to avoid common roofing mistakes that homeowners make so that your project goes off without a hitch.
Avoid Going the DIY Route
Oftentimes, when people notice a small leak in their home, they assume they can handle the roof repairs themselves. After all, thanks to the internet, you can look up a guide to do just about anything.
However, repairing a roof is often more complicated than it may seem. If you attempt to handle the work yourself, you're more likely to make roofing mistakes that can impact the structural integrity of your home.
This means that your "cheap" DIY project can turn into a much more serious and expensive venture in practically the blink of an eye. Instead, you can avoid this potential headache by hiring a professional contractor for the job.
Choose a Legitimate Roofing Contractor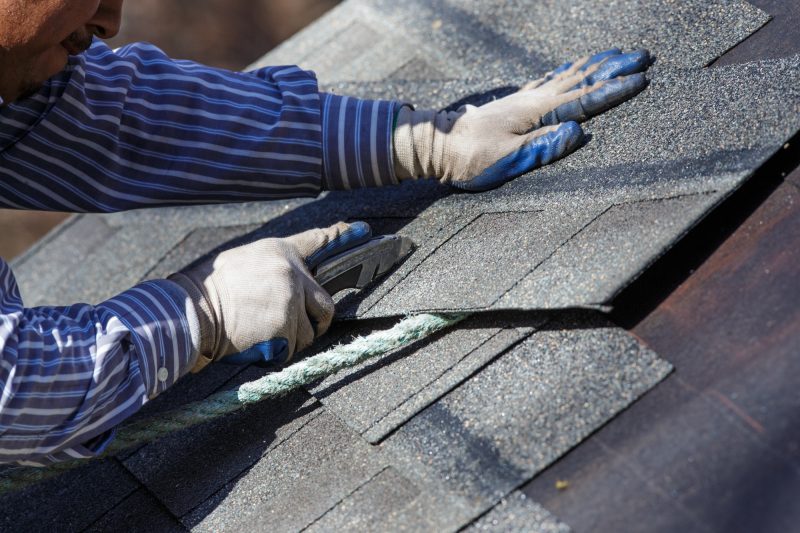 Speaking of choosing a contractor, you need to do so thoughtfully. Too often, homeowners do a quick Google search for a roofing company and choose the first vendor that comes up in the search.
Instead, you need to carefully vet potential vendors to make sure that they're the right choice for the job. Be sure to read through online reviews from past customers before making your decision to get a better idea of what it's like to work with a particular company.
From there, reach out to potential companies to ask them about their roofing experience. This is also a good time to ask them if their employees are licensed and if the company is properly insured.
By verifying licensing and insurance policies, you'll have peace of mind that high-quality work will be done on your home and that you won't be liable should an accident occur on your property.
Research Roofing Materials Beforehand
Finally, one mistake that homeowners often make is not knowing which roofing material makes the most sense for their home. You can avoid this by doing research about the different types of materials before your project begins.
Some of the most popular roofing materials are:
Metal roofing
Asphalt shingles
Clay tile shingles
Slate
Wood shingles
When learning about these materials, try to determine which one will work best in your climate and within your budget. This helps to ensure that you get exactly what you want for your new roof.
Avoid These Common Roofing Mistakes That Homeowners Make
After reading through this quick guide, we hope you have a better understanding of the common roofing mistakes that homeowners make so you know how to avoid them yourself. As a result, your roofing project should go smoothly.
Looking for more home improvement content like this? Check out our full selection of articles today!