A door frame can be cracked for a variety of reasons. If the crack is large, you may need to replace the complete door frame. If it's a minor problem, you can probably fix it yourself with a few tools and supplies you already have.
Here are the procedures for repairing a crack in your door frame. This post will discuss the best way to fix a cracked door frame.
Cracks on door frames are common at a home age, and while they are common, they may be a pain to repair. You don't need much experience in woodworking to perform this fix. Continue reading if you want to fix the cracked door frame yourself:
Steps To Fix Crack In Door
Needed Tools And Supplies
Wood glue
Wood filler
Pry bar
Wood clamps
Sandpaper
Paint
Screwdriver
Check Your Door Condition
First, determine the damage's extent by assessing the door frame's condition. Is it just a minor blemish or something more serious? It's simple to fix a split or crack caused by normal wear and tear. Other instances, such as forced entry or warping, may need a repair kit or door frame replacement.
These instructions are designed to repair simple cracks and split in the wood, so make sure that's what you're working with. Remove the trim from both sides of your door frame as the first step in repairing it. Using your flat pry bar, accomplish this.
Clean The Door Frame Appropriately
Once you've determined that the damage is only a crack or a split, you'll want to inspect the break and clean it well. Splints of wood are frequently seen in cracks. Scrape the wood splints away with a razor, such as a box cutter.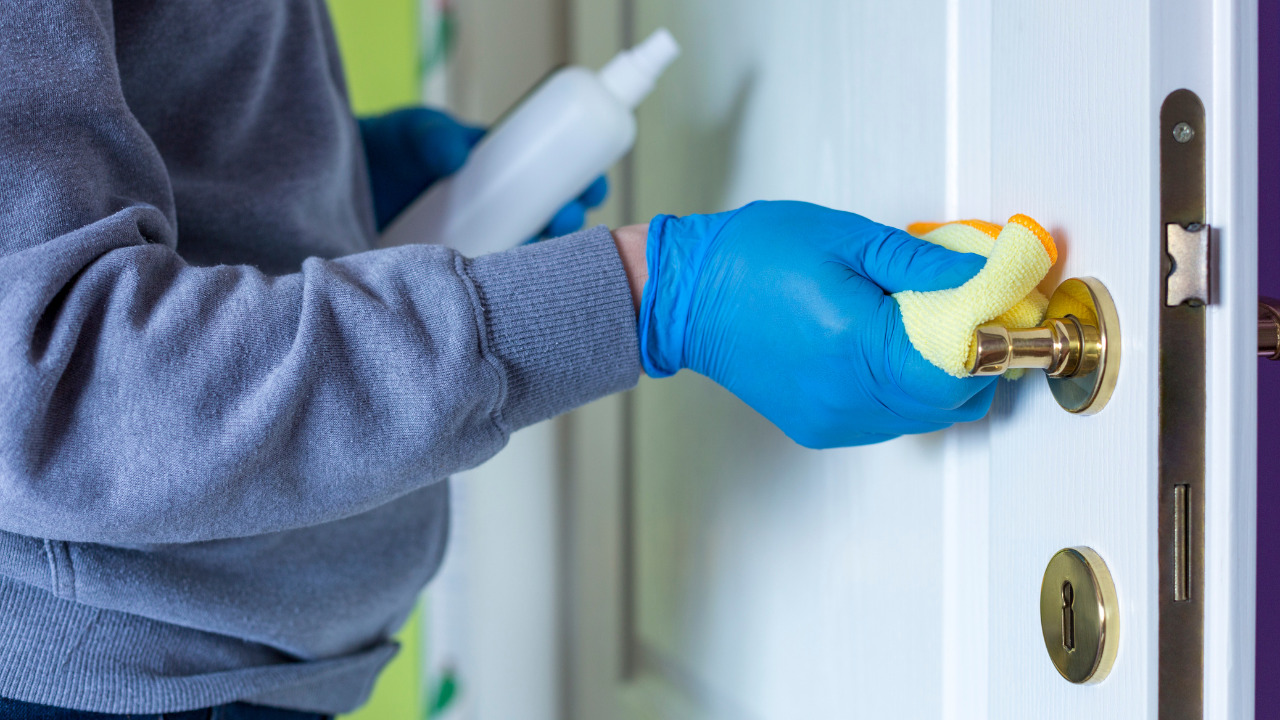 There could be dust or dirt as well. To achieve a perfect bond and hold, all of this must be cleaned before applying the wood filler and glue.
Use Wood Glue To Repair Split
Perhaps the door frame has a split that needs to be closed. If this is the case, the best restoration method is wood glue. Make sure to put the wood glue as deeply as possible into the split. After applying glue, clamp the door frame and mend the split with wood clamps.
These clamps must be left in place until the adhesive is completely dry. This will take a couple of hours, at the very least. Some sites, however, advise drying it overnight.
Fill Cracks With Wood Fillers
Wood filler is the finest product for cracks that need not be closed but must only be filled. You must carefully analyze your options when purchasing a wood filler. It would be great to use a water-based wood filler for indoor jobs.
This type is made primarily for indoor use and can be stained or painted. You'll want to use a solvent-based wood filler for outdoor tasks. It's made to be used outside and can be stained or painted. A putty knife can be used to apply the wood filler.
Fill the area, remembering that the substance may shrink slightly as it dries. Allow the wood filler to dry according to the manufacturer's instructions thoroughly.
Sand The Door Frame
After the wood glue or filler has cured, it's time to complete by addressing the door's and door frame's cosmetic issues. You'll want to sand the areas where the wood glue or filler was applied until they're completely smooth. This can be done using a handheld orbital sander or by hand with sanding paper.
After that, check to see if the surface is clean and ready to paint. Apply a coat of primer and one to two coats of paint, if necessary.
Test The Repaired Door Frame
Test the door to complete the project. Ensure that it can swing a full 90 degrees before purchasing. Additionally, you should ensure that it fully closes and locks if necessary.
Make sure the door and frame look uniform from a distance and that there are no noticeable gaps.
What Are The Main Reasons For Door Frame Cracks?
Several circumstances and events can cause a door frame to crack. Materials in floors and walls can expand and contract when a home is in an environment with high temperature and humidity variations. Heavy use or use over a long period can cause a door or door frame to crack.
When doors are frequently opened, shut, or banged, a split in the door frame or cracks in the door may emerge. A small crack could be repaired for a modest cost.
It could be even cheaper if you already have some of the materials. On the other hand, repairing more serious damage could cost as much as you paid. If your door frame exhibits wood rot or has been forced open, causing a big break, this could be the issue.
What Would Be The Cost For Wooden Door Frame Repair
Simple cracks could be inexpensive to fix. The cost can be considerably lower if some components are already in your home. Repairs could be more expensive than usual if the damage is more severe.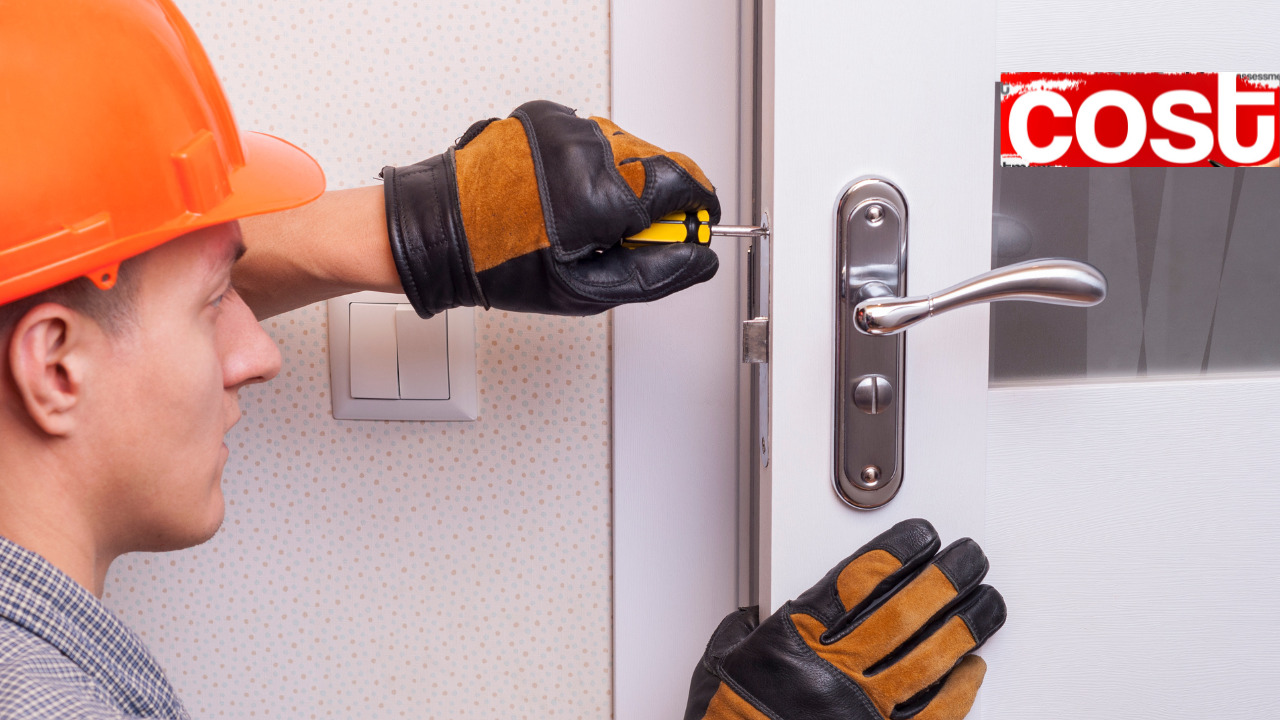 This situation can be if your door frame has significant wood rot or a huge break from being forced open.
Is It Possible To Replace Only A Specific Part of the Door?
You may replace the portion of the door that is cracked or otherwise damaged. Sometimes a door frame's damage may be so severe that you feel it would be better to replace it completely, but doing so can be more affordable if you merely repair a portion of the frame.
For this, you'll need to remove the molding, remove the damaged region, and then glue a new piece of wood. To cover up the grain and grooves, add wood filler. Sand down the area, then paint or stain it after it has cured.
Is It Efficient To Replace Only Cracked wood door Frames?
Yes, you can only replace the frame of your wooden door without replacing the complete door. However, it will take time and a little bit more effort. This creates an opening through which you may insert a pry bar and lift the trim away from the wall.
After that, you must take off the door frame. To provide a pry bar access point, it will be necessary to see through the jamb in this situation.
The jamb will be pulled away from the wall once you have an opening. After that, the door frame will be taken out. Additionally, you should ensure that the area is clear of any leftover screws or nails.
Replacing A Door Is more Difficult Rather Than Replacing The Frame
Due to the extensive measuring and cutting needed to fit the new door to the old one's specs, replacing a door can take much work. It is necessary to lay the old door down after the hinges have been removed so that the location of the hinges can be determined.
Afterward, you must gauge and score the hinge widths. Additionally, you might need to drill the holes for the door hardware on some doors by hand.
Conclusion
The door and the door frame are two distinct elements in a house. A door can be pulled off its hinges and set aside if necessary while a door frame is removed and replaced. The door can then be returned to its original location. Repairing a fractured door or frame may appear difficult initially, but it is pretty straightforward.
Cleaning the break, filling it with wood glue and filler, sanding it down, and repainting it can make it look as good as new in no time. Always remember to test your door once you've repaired it, and if the damage is more severe than a simple crack, you might want to try a few alternative methods to fix it.