When you are ready to get a small residential construction project going, it is likely that you will need to shop around for a variety of different funding options to ensure you have the money the project needs. Many homeowners may not know where to turn when it is time to find the financing they need.
The good news is that there are a number of different options that you can choose to help you get some of the financing that your next project is going to need. Some of the best options to help you finance your small residential construction projects will include:
Home Construction Loan
If your goal is to build a brand new home, then you may want to take a look at a home construction loan. These are often going to start out as a short-term type of loan that has a higher interest rate. When the project is done, the borrower will be able to transition it over into a traditional mortgage.
You will be able to find these types of loans at most banks and credit units. The approval process doesn't have to be difficult for those with the right income and a good credit score. You and your contractor will need to qualify for the loan because the bank wants to make sure the contractor has good financial standing before giving out the loan.
The funds from this loan will be given to the contractor as the work progresses, usually in monthly draws. The owner will often only make payments on the interest during the construction phase. When the construction is done, the borrower will change it over to a traditional mortgage and can start to pay the monthly payments through that.
HELOC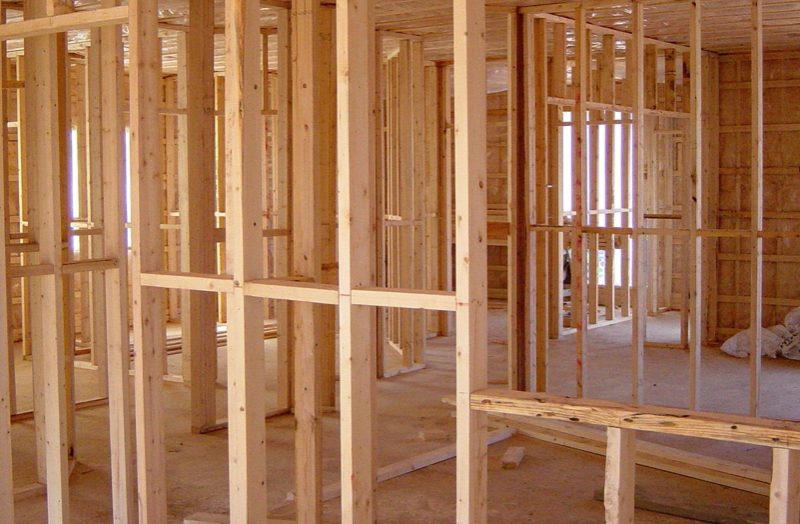 A HELOC, or home equity line of credit, is a good option to use if you would like to do a remodel or a renovation of your home. These will depend on the equity in your home to help you get the work done and they work the best for a major project that is going to increase the value of your home.
The HELOC is like a second mortgage on a home that you are able to borrow from and then pay back, similar to what you would do with a credit card. You will utilize the home you live in as collateral for the loan. If you default on the payments, you risk foreclosure in the process.
To use this kind of loan, you will need to already have a significant amount of equity in the home. Most banks only allow you to borrow up to 85% of the value of the home, minus the amount that you still owe on the mortgage. This can be beneficial because you will not have to present a budget or any builder's qualifications like with a loan.
Before you choose to go with this kind of loan though, you need to make sure that you not only have equity in your home, but that you have the funds to pay back the additional amount you now owe on the home. Careful financial planning is one of the best ways to handle whether you should use this type of funding.
Money Partner
Another option that you can choose when looking for financing for your residential construction project is to find a money partner. You can find a rich relative who will help you out with this or you can find a more structured way to get all of this done. There are some companies out there who would love to find a property to invest in.
This type of financing is often more suited for a larger residential or a multi-family project.
You will need to fill out an application and must keep in mind that each money partner will have different criteria they want met before they agree to work with you. Do some research ahead of time to make sure you find the right money partner for your needs.
Hard Money Lending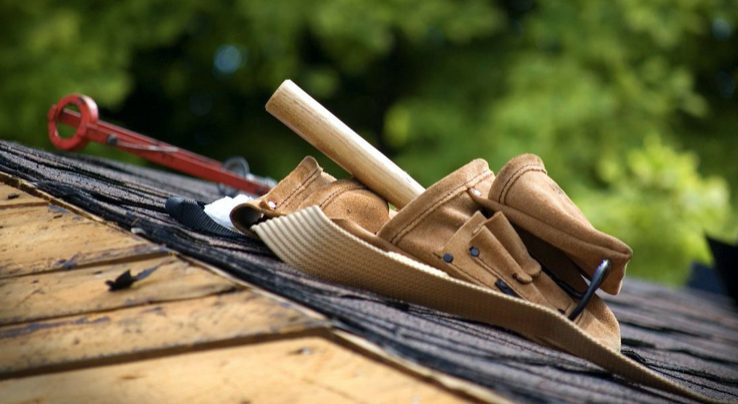 You can also choose to take out a hard money loan. This is going to be a type of loan from a private or a non-traditional lender. The asset that is being purchased will then be used as the collateral for the loan, which helps to reduce some of the risks of this agreement for both the lender and the borrower.
Hard money loans are often used when there will be a quick turnaround time between the purchase of the property and the sale of the property. They can also work out well when you wish to do some home improvements on the property, especially if your goal is to sell the home shortly after you are done with them.
It is common to see these loans in the real estate industry. Some investors may choose to purchase a home that needs some work, fixes the property up, and then sells that property for a profit.
Flipping as this is known, is difficult to get funding for, but the hard money loans can be the other way to do this and get the property ready to sell and make a good profit.
Getting a Hard Money Loan
For some of the projects that you want to get done, a hard money loan can make a lot of sense.
In some cases will need to have the right credit score and sufficient income, but what makes this type of loan so attractive is that most hard money or private real estate lenders may not require credit checks or income verification to obtain the loan and will base it largely on the property you are buying / building.
The amount of a hard money loan you can get approved for will likely depend on the LTV or loan-to-value ratio provided by the lender.
According to Patch Lending, a private real estate lending company, "When borrowers request a loan for an amount that is at or near the appraised value (and therefore has a higher LTV ratio), lenders perceive that there is a greater chance of the loan going into default. " The higher the LTV requested by the borrower the riskier the lender might perceive the deal to be.
Hard money lenders often prefer to only cover a portion of the property's assessed value, which means you will need to have a cash down payment to cover the rest before obtaining the loan.
For example, if a property is worth $100,000 and the lender is only willing to lend $80,000 then the LTV is 80% and you will need to have the other 20% or $20,000 ready for the down payment.
Your hard money lender might offer a higher LTV than normal based on various factors including your history working with them and how hot the real estate market is where you are building.