Running a stockroom can be hectic. You need to keep track of where things are and how much you have at all times, but you need to be able to access them quickly. In addition, the process itself can be daunting, primarily if you are less than organized.
Keep reading if you'd like to learn more about controlling a stockroom. You'll discover some great tips you can use.
Why It's Important to Maintain a Stockroom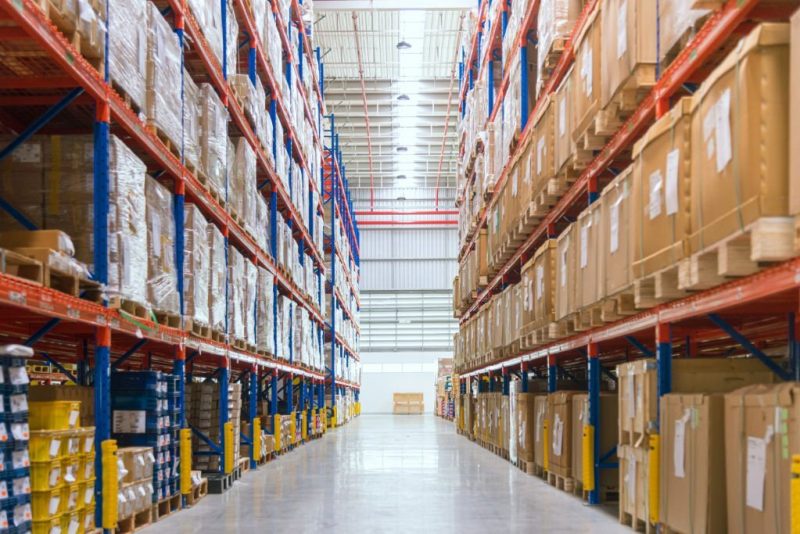 Keeping your stockroom well maintained is critical for organizational purposes. If it's cluttered, you'll have a hard time finding items. An inability to find something immediately is problematic – especially if you have a crucial or rushed order. Tidying up your stockroom encourages workers to stay coordinated and efficient.
8 Tips for Keeping a Highly Functional Stockroom
The exact measures you take to organize and functionalize your stockroom may vary depending on your needs. Below are eight tips to consider, but you may want to make minor tweaks or develop additional processes to ensure that your stockroom functions the best for your organization.
Stack Vertically
Placing items vertically or horizontally might not seem like it would make a difference, but it surprisingly does. Horizontal stacking might make things easier to reach, but it takes up space.
A stockroom can appear or feel crowded if you organize it horizontally. While you might need a forklift to get to vertically stacked inventory, it uses upper space to its fullest potential and keeps the ground clear.
Watch Your Placement
Another tip is to consider where you're placing items. You should always keep heavy ones on the ground and put lightweight goods on shelves. Because of their weight, smaller goods could get jumbled on the floor, making a huge mess. Additionally, there is potential for damage if heavy goods are placed on lightweight ones.
Also, make sure that when putting things on shelves, they fit on them. You never want to try to force an object into space. If it doesn't fit in easily, find another area. Otherwise, you could damage the product or risk it getting stuck.
Keep High-Demand Objects Nearby
Many stockroom managers mistakenly put popular items on high shelves or other hard-to-reach areas. Instead, always keep sought-after things in an accessible location.
For example, you could designate a particular space where the top products are stored. You can then rotate the inventory depending on consumer trends, so everything is in place.
Install Good Lighting
Adequate lighting can play a huge role in whether you have a functional stockroom or not. While OSHA has mandatory lighting rules that every business must follow, going the extra mile can be helpful.
With proper lights, you can increase worker productivity because they'll be able to see better. It's also a great safety measure to keep loaders and forklift drivers aware of potential hazards.
Get a Forklift Hitch
A forklift trailer hitch could be a beneficial investment if your business requires you to move heavy vehicles. They allow users to transport the object quickly – without relying on another company or expensive machinery.
The process for using the hitch is simple. Just slide the forklift's forks into the bottom of the hitch receiver and secure it in place. You can then align the front portion with the trailer hitch and lock them together. Once you've ensured everything is secured, you can move the trailer.
Trailers aren't the only use case for forklift hitches. These are strong enough to hold and transfer other massive objects, like engines, making them a versatile tool.
Use Bins
Rather than laying items on the ground or shelves, place them in bins. Then all you have to do is reach in and grab one. It also prevents them from getting mixed into nearby objects or falling into hidden areas.
Check that the bins are the appropriate size. Small ones won't work well for bulky items. On the other hand, if you use large containers for a handful of small objects, you could waste space. By pairing the bin to the contents, you can better sort through and access them.
Then you can take things one step further and label them. For example, you may be able to remember what the small black box on the third shelf is, but your others may not. Labeling makes things foolproof.
Do Consistent Checks
Monitoring is another crucial aspect of functional stockrooms. If you're not keeping track of an item's quantity or location, it can make it much harder to run a functional stockroom.
There are plenty of methods you can use to keep things in order. One is by doing it the old-fashioned way by writing things down and tracking them yourself.
You could also invest in a stockroom organizational app. You can add all of your inventory and then organize it. As workers take things out or replace them, they'll note their movements in the app for you to monitor.
Keep Things Clean
Debris is common on stockroom floors. Whether it's a thick clothing tag or a rusty nail, you need to keep the ground spotless. If not, an employee could injure themselves or damage your equipment. Daily sweepings can prevent these issues while also keeping your stockroom pristine.
Maintaining a highly functional stockroom isn't as difficult as it might seem. By keeping this information in mind, you can run an orderly space that reflects well on your business.