Clean lines, clutter-free surfaces, and neutral hues are generally associated with minimalism. However, it can be true that some people overdo minimalism, resulting in a harsh, bright environment.
You don't want your house to have a clinical dentist's-wating-room sense, do you? Warm minimalist décor, on the other hand, can make your home feel inviting, pleasant, and comfy. Minimalism does not have to imply a frigid, unwelcoming atmosphere.
You can make your minimalist house feel warm and inviting with a few simple techniques. To create a cozy, minimalist-style home, you don't need to be an interior designer. Switch up your carpets and ornaments, use a bit of color, and voila! Your warm and cozy, yet minimalist, home is ready.
Make Your Minimalist Home Cozy
Area Rugs
Minimalism is not always about using white, neutral, or pastel tones. Sometimes, you can add a bit of a pattern to it, just to make things more playful. You'll still get that tidy, clean outcome, but it will look more welcoming and appealing.
A great example of minimalism with a sprinkle of fun is the Karachi area rug by Momeni. It's not overwhelming, but it's easily noticeable from the moment you walk into your apartment.
Another bonus would be to play around with materials and shapes. Ditch those boring rectangular rugs and opt for something asymmetrical to add some dimension to your floors.
Area rugs made from eco-friendly material will aid nature, and they'll also feel more natural and comfy on your feet. If you want something that will provide warmth and decrease your electricity bill, opt for a white or neutral-colored fluffy rug that will easily blend in with the rest of your furniture.
Use Cushions
Depending on their size, shape, and material, scatter cushions can be placed on your sofas and chairs. If you want to keep things simple, opt for neutrally colored pillows, with or without cute details such as buttons in the center.
You can easily make the cushions a centerpiece in your room by grabbing some vibrantly colored pillowcases. Once you get bored of them, you can simply replace the cover with another style or accent color. Not to mention that they are perfect for your afternoon nap on the sofa.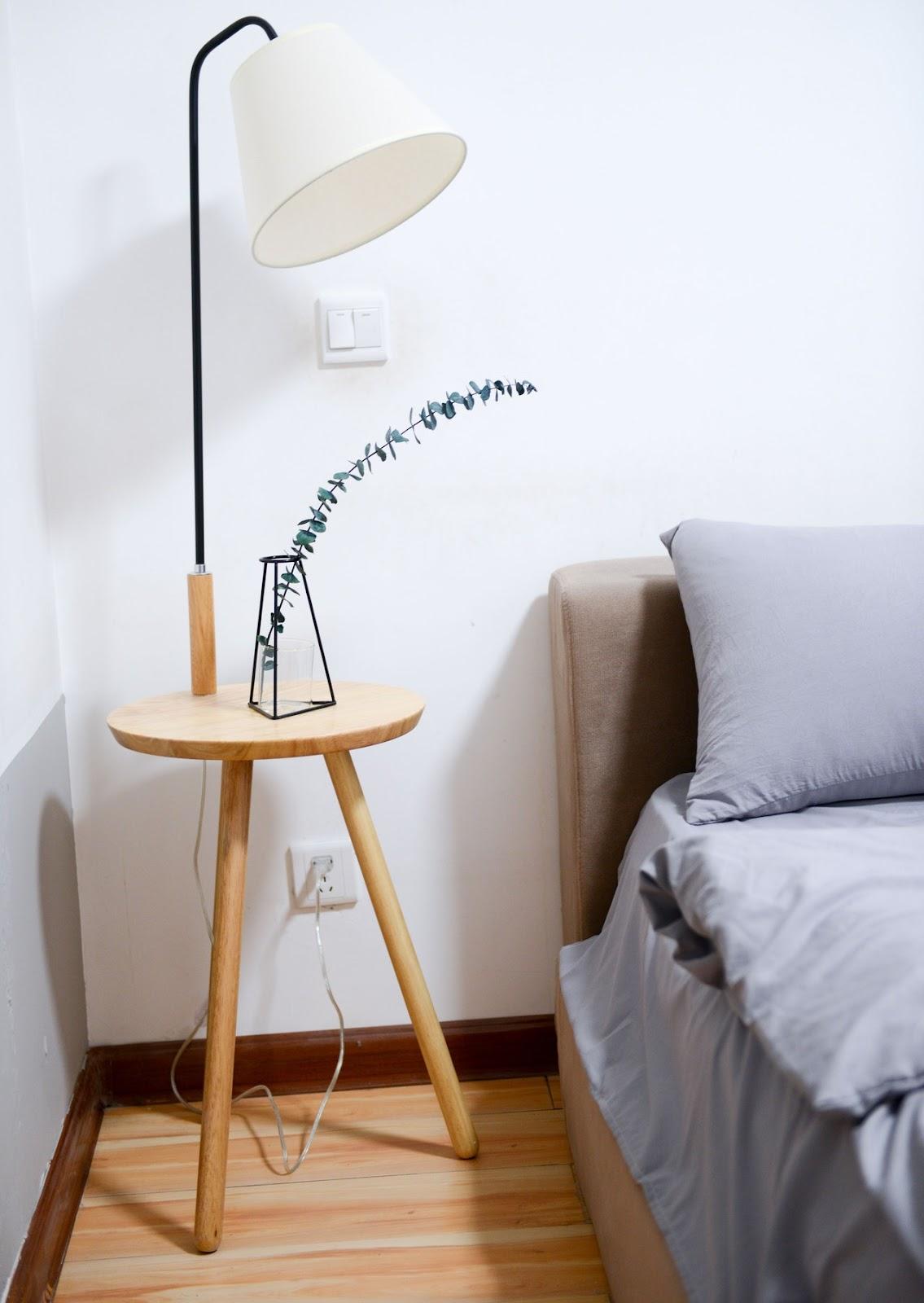 Play With Colors
Minimalist homes often tend to have a limited color palette, but you should break the rules every now and then. White doesn't have to be the only color in your apartment. You can easily incorporate pastels or deep, rich colors, such as royal blue or emerald green, without being overwhelmed by them by using them for accents or as a feature wall.
It is recommended to stick to neutral colors for your overall base color, especially the lighter shades. Painting the walls a warm, light color is the best option, as you'll make the room look bigger, brighter, and more welcoming.
If the floors are made of hardwood, adding a brighter rug on top of them will make them stand out more. On the other hand, going for a deeper color for the area rug will make the room seem cozier, and your visitors will love it.
Whenever you're decorating, no matter if you're aiming for the minimalist approach or not, try sticking to three main colors. Anything above is risky, and you can easily make a mistake.
First off, try to set a base color, for example, a warm, light brown color. That'll be the color of your walls. Choose a darker shade of the same color for your floors, and last but not least, choose a color that you like for smaller ornaments, cushions, and maybe the area rug.
The last color of your choice should be scattered all over the room, in smaller doses, to make things more interesting.
Incorporate Plants
Plants are always the right answer, especially with a minimalist decorating approach. You can choose ones in smaller pots or, even better, select lightweight plants to hang from the ceiling easily.
The final outcome will be great, especially if you incorporate some macrame into the whole project. Potted plants that can sit in different corners of the room are also pretty cute. Look for ones that are a rich green color, with huge leaves that fall naturally downwards.
If you're a plant lover, buy small potted plants that you can put on your cabinets and scatter on your bookshelves. Cactuses come in various forms, requiring only a tiny portion of your time. Ensure your room has enough sun and optimal temperature for your plants and take good care of them.
A Dash Of Personality
If you want to have a minimalist home, you also need to keep it tidy and clutter-free, which means only the essentials stay.
But then again, you can always take a break from rules and incorporate small details in your room that will represent your personalities, such as art on the walls, beloved ornaments, and books on your shelves. You'll love the final result, and you'll have a warm, cozy home that looks tidy and well put together.