Duty of care
Before we get started it's important to understand who is responsible for the Waste on your site and at which points in the waste treatment cycle. For the sake of this article we will refer to them as group 1 and group 2.
Group 1

Those who are producing waste and are directly responsible for the material once it has been generated fall into this group. An example would be the supervisor from your contractor handling the waste management will usually set the tone at the site and ensure that they are operating within budget.

Group 2

Anyone who is generating waste but is not directly responsible for the material falls into this category. A common example would be a contractor who is only going to be working at the site temporarily and will use the site's wider waste management plan during their time there.
Values of best practice
Making minor adjustments on site to reduce, reuse and recycle your building material waste can offer many advantages.
Grow income from gathering and allocating materials for reuse.
Lower expenses by reducing the volume of material being purchased maximising your skip space (resulting in fewer collections needed).
Compliance with regulations leaves sites less at risk of receiving penalties.
Conservation of natural resources.
The overall expense of wasted materials on construction sites is often accepted as an inevitable byproduct of the process. We can factor in the costs which often rise above £1300/ tonne. Resource efficient Scotland have estimated that 13% of raw material ordered are wasted during the process. By factoring the prevention and reuse method to your waste reduction strategy you can improve your overall purchasing efficiency.
Managing your waste channels on a large building site requires thought out planning. To be able to manage waste efficiency you should be educated on how they are generated to begin with. These channels will differ depending on the stage of the project, the method and type of structure, which is why it's essential to modify the plan to the various stages and site types.
The majority of waste produced on building sites occurs through purchasing too much material, not storing materials properly, choosing vendors who use too much unnecessary packaging and wrapping (resulting in higher removal fees) and damage from the mishandling of items.
Planning and preparation
To properly form a waste management plan it's important to consider all of the influencing factors and find solutions at the preparation stage in order to have accommodations in place in time. Finding opportunities to establish on site recycling channels will improve the cost efficiency of a site.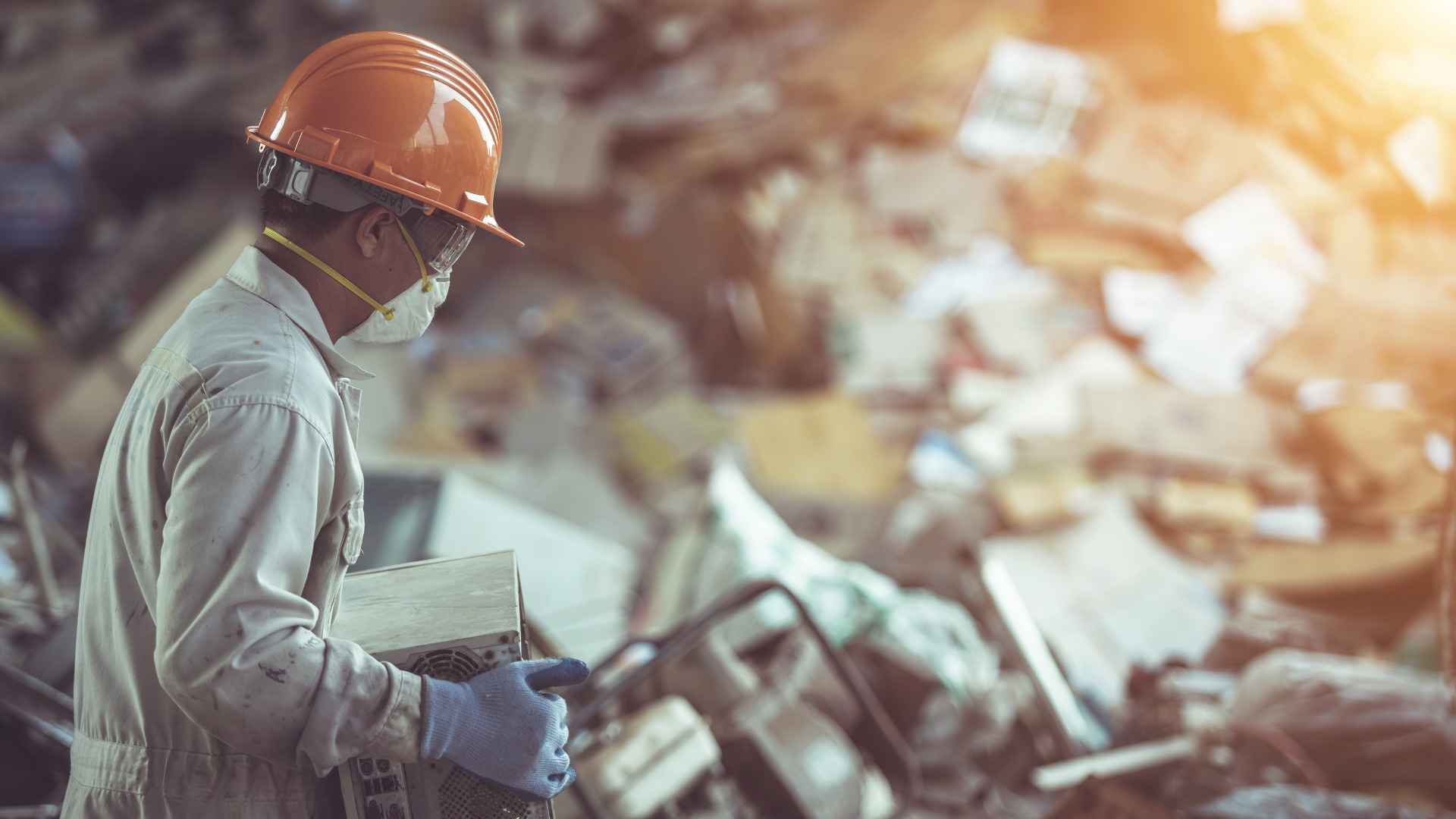 Project planners will benefit from considering the following:
Preparation for material procurement;
Preparations for optimising material usage;
Preparations for construction taking place of site;
Preparations for re-use and recovery of materials between various sites; and
Preparations for flexible deconstruction.
Any project should have a well thought out plan set in place to avoid unnecessary waste being generated onsite. Although not all waste can be prevented, it's wise to still follow the waste hierarchy.
Minimising waste at the procurement stage
It's important, when setting up contractual agreements between the designers, main contractors, clients and subcontractors, that all parties understand the guidance on how to effectively manage the reduction of waste across all phases of the project. The guidance should promote maximising the reuse of building material and be included in a brief or training pack.
By making use of this approach, a contractor is more likely to track these steps and look for ways to increase their tender. Prospectors may be required by their tenders to note their KPIs for waste recovery on a project before the start date. This may also vary depending on the stage of the project.
There are a couple of main reasons for this. By making contractors aware of the incentives for achieving these targets, they will be more likely to factor these goals into their own work onsite and look for further opportunities which may not have already been considered during planning. For recovery rates, the contractor is better suited to setting the amount based on the nature of their work.