As you prepare for the upcoming cold months, you may face the challenge of preparing your yard and outdoor furniture for the season. Rain, snow, and freezing temperatures accompany the cooler months, which can significantly damage your outdoor furniture.
Protecting your outdoor furniture with shrink wrap is a good way to prepare it for the weather. Shrink wrap protects your furniture against moisture, freezing temperatures, and extreme weather. Today, we'll look at how outdoor furniture is shrink-wrapped.
You can shrink-wrap your outdoor furniture items individually or stack them together and wrap them as a bundle, depending on the type of wrap you use.
If using industrial shrink wrap for outdoor storage, keep a fire extinguisher handy and wear heat-resistant gloves. You'll use a heat gun to shrink and tighten the wrap to your outdoor furniture.
Why Do You Need To Shrink Wrap The Patio Furniture?
The advantages of furniture wrap are particularly evident in the cold and during a move. These are the two scenarios where outdoor furniture is most susceptible to weather damage. Due to its sturdy and impermeable design, shrink wrap, as we will see, neutralizes these risks.
Winter presents weather conditions that can harm furniture that isn't properly protected. For example, excess moisture from melting snow might cause corrosion and other difficulties.
Soft materials, such as cloth upholstery, cushions, and pillows, are particularly prone to these issues. Moisture, temperature variations, and dirt from melting ice will deform those materials, giving you a headache when spring arrives.
When transferring furniture from one home to another, there are numerous dangers to be aware of. You never know what damage your belongings can sustain in the moving truck.
Steps To Shrink Wrap The Furniture
You undoubtedly want to reap the benefits of shrink-wrapping patio furniture now that you've learned about them. It's only natural that this happens. That's why we've created this step-by-step tutorial on shrinking wrap patio furniture like an expert.
As you read this instruction, remember that shrink wrapping is dangerous since it involves much heat. So, if you've never used shrink-wrap equipment, we recommend leaving it to the professionals.
1) Clear The Targeted Area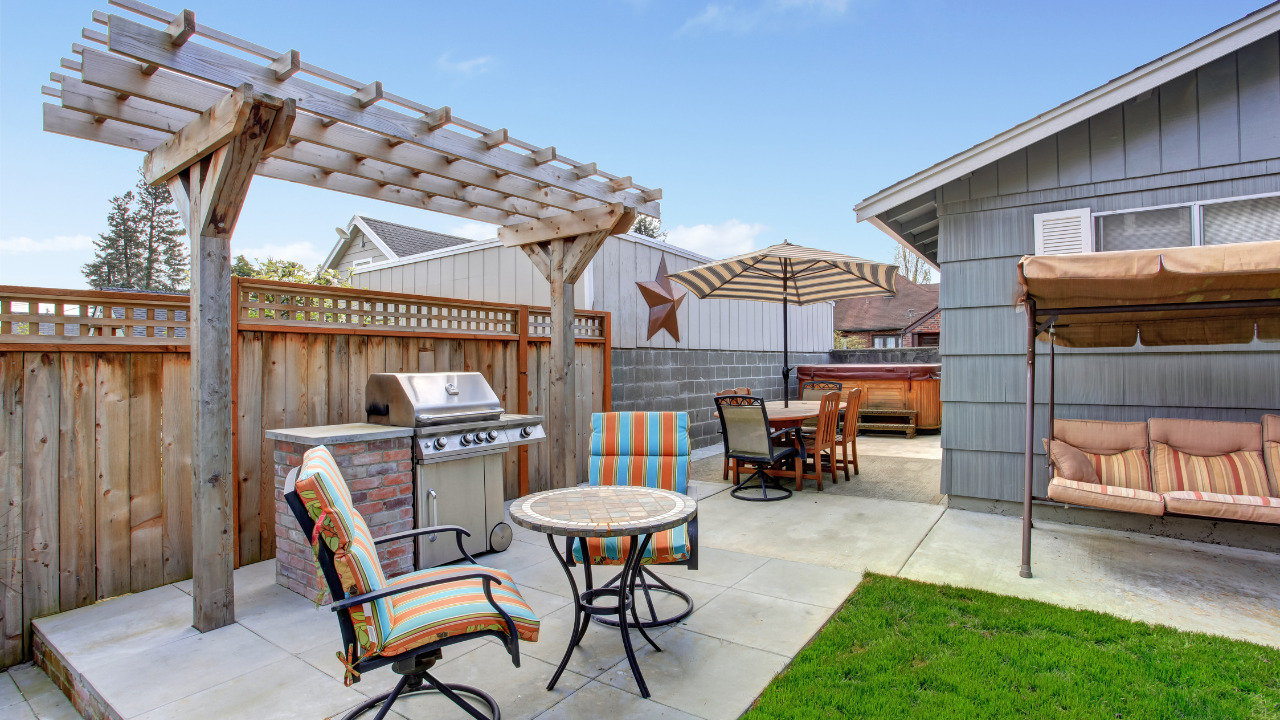 Working on your patio or in your yard is a great idea. You can do this on a porch if you have enough space, but you'll need enough area to walk around your furniture and apply the shrink wrap. Clear a space to work in and allow yourself to roam around. Remove any outdoor rugs, flower pots, or garden ornaments obstructing your view.
You don't need to use a heat gun to wrap your furniture for relocation if you're using a roll of shrink film. As a result, if you like, you can accomplish this inside. However, you'll still need much space to work.
2) Wrap The Furniture Pieces Individually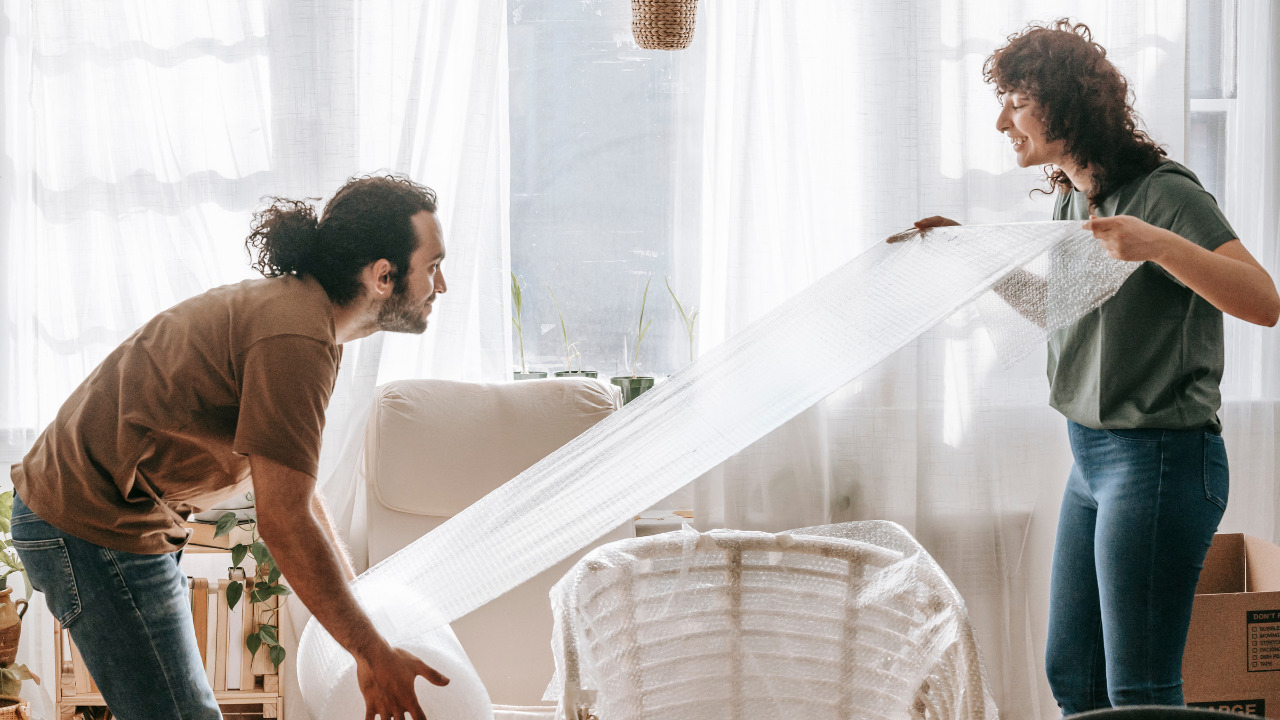 You can shrink-wrap individual pieces of furniture or arrange them together in a bundle. To wrap them individually, position your first piece of furniture so that it is orientated when you use it. This is the best approach to wrap your furniture if you're in the process of moving.
If you're protecting your furniture from the elements, it doesn't matter whether you wrap it individually or in a stacked bundle; nevertheless, wrapping each piece separately will be more labor.
3) Stack The Wrapped Furniture Collectively
If feasible, put your furniture together to shrink-wrap and protect it over the winter. Place a blanket on top of the table and stack the chairs upside down if wrapping a table and chairs.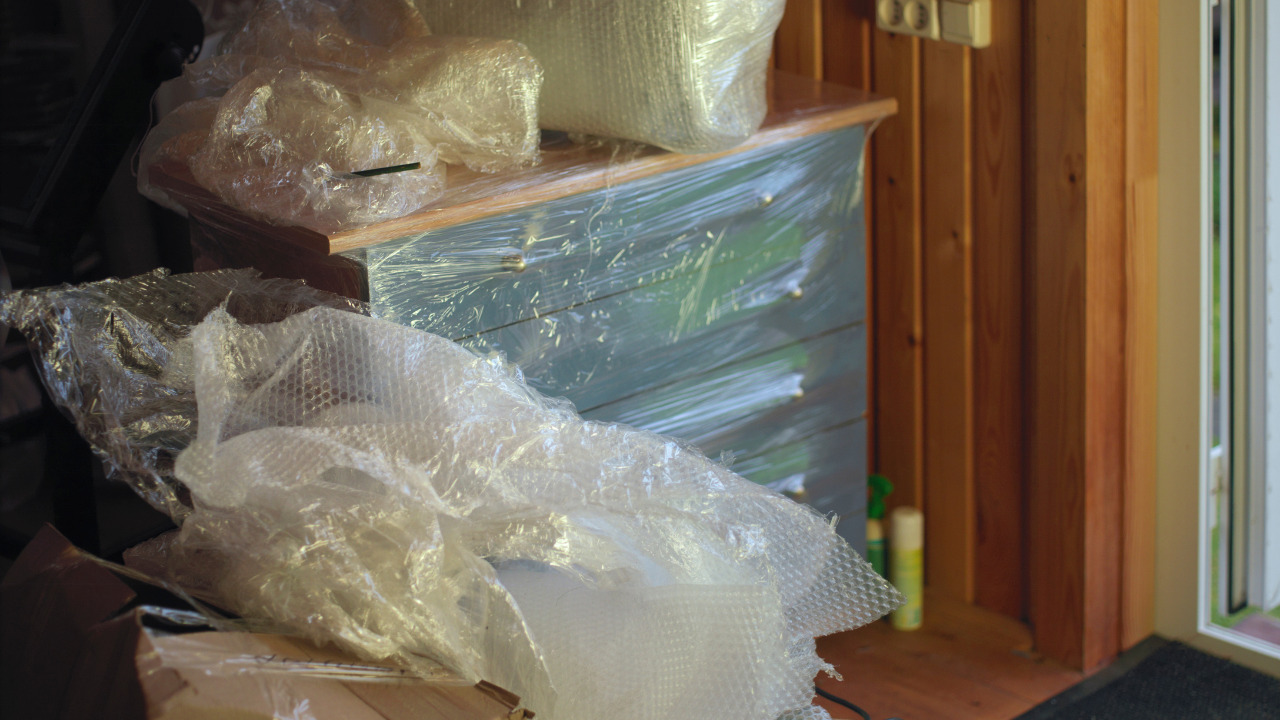 Stack chairs on top of one another if you're merely wrapping them. Feel free to stack or decrease the space your furniture takes up by bundling it in any way you like.
Leave your patio umbrella on your table and lower the pole as far as it will go. Then, to keep the umbrella from opening while you work, wrap a few bungee cords or rubber bands around it. If you have any smaller goods you'd like to keep safe over the winter, stack them beneath the table or chairs you're stacking.
4) Use Zip Ties To Secure The Stacked Furniture
Use zip ties or bungee cords to secure a stack of furniture pieces so they don't fall over. Armchairs can be linked by connecting the armrests of different seats, and furniture legs can be linked to other furniture legs.
Tie your furniture together to prevent it from sliding around while wrapping it or falling over in windy conditions. After that, use a perimeter band to secure the shrink wrap's base. It would help if you used a buckle and strap tensioning tool to tighten it.
What Are The Benefits Of Shrink Wrapping Furniture?
Furniture shrink wrapping has advantages and disadvantages. Before making a choice, you should carefully evaluate them. Your furniture is shielded with shrink wrap when it is transported or stored. Protection is more effective with shrink wrap than tarps or other simple covers. Several furniture types can be shrink-wrapped together.
Shrink wrap has a high level of durability and will not crack in the cold. Once your furniture is fastened and shrink-wrapped, the material won't grow brittle or come undone in extreme cold or heat. The wrap protects your possessions, which remain firmly wrapped over them.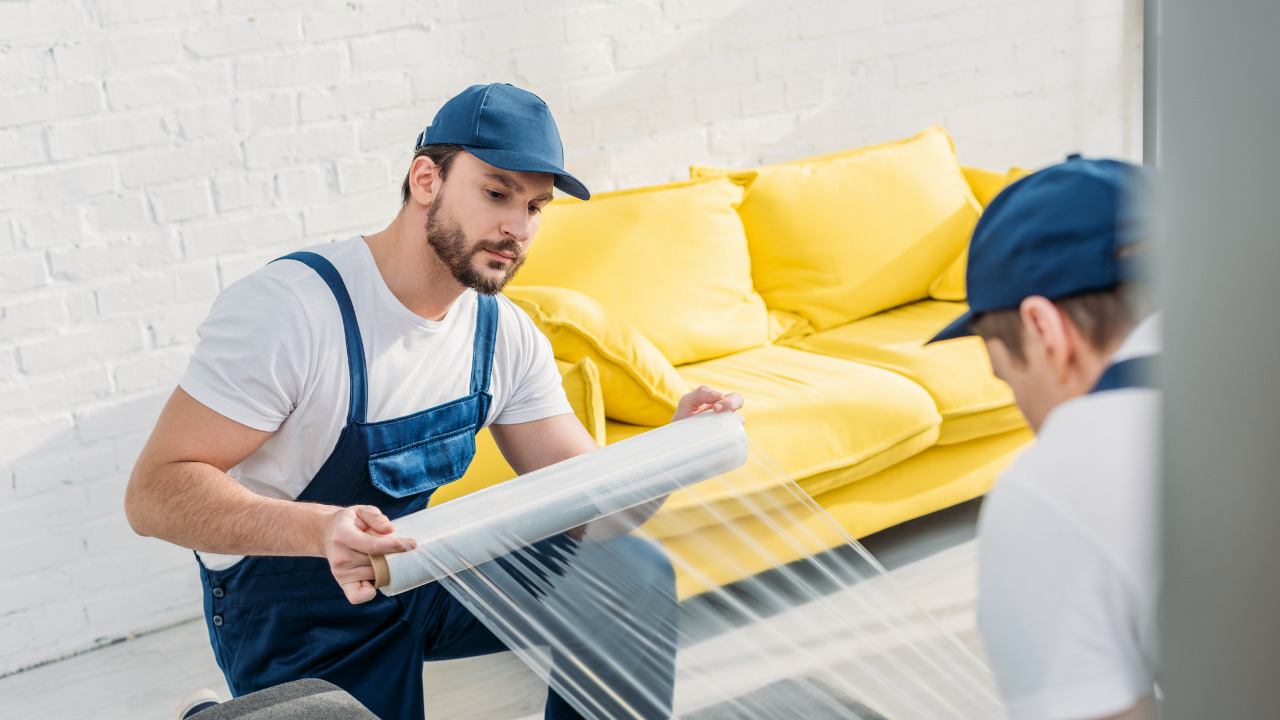 A strong, long-lasting material is used to make shrink wrap. To tear or pierce it would be challenging. Shrink wrap is used for all project sizes. By taking up the least amount of space, it keeps your things wrapped up. Numerous shrink-wrap systems feature zippers to access your table without cutting or removing the shrink-wrap cover.
Once the wrap is removed in the spring, your patio furniture will be spotless and ready to use. It won't be necessary to use either potent chemicals or power cleaning.
Frequently Asked Questions
Is it good to shrink-wrap outdoor furniture?
Your furniture's upholstery can also become home to mice and other rodents, which can also chew a hole through it. Because it is made of sturdy plastic that forms a tight seal for the best protection, shrink wrap will prevent insects and rodents from gaining access to your possessions.
What would be the cost of shrink-wrap furniture?
Materials and up to 2 hours of labor are included in the initial $408 pricing. For $500, you may have a single group of up to 10 pieces of outdoor furniture shrink-wrapped and safeguarded all season long! It costs $15 for each extra piece.
What would be the best material for shrink wrap?
PE comes in many forms, but the three most used are low-density polyethylene, linear low-density polyethylene, and high-density polyethylene. The ideal use for each of these varies among industrial applications, although LDPE would be the most typical for shrink packing.
Conclusion
During inclement weather, unprotected furniture can suffer substantial harm. When metal furniture is exposed to the elements, it rusts, and materials like bamboo and rattan deteriorate swiftly.
Nothing is more annoying than having your favorite lawn chair become a water-logged, scarred mess, but thanks to shrinking wrap, you can avoid this.
Shrink-wrapping outdoor furniture takes a little time and effort, but it's an important step to do if you want to extend the life of your furniture for years to come. This advice should hopefully assist you in protecting your patio furniture during the winter months.