Noise Pollution
Sound propagation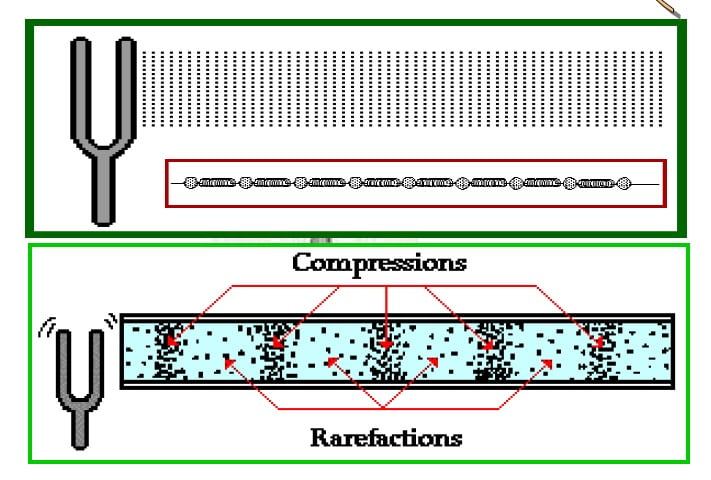 Human hearing and Frequency
"Noise" derived from "nausea," meaning seasickness
Noise is among the most pervasive pollutants today
Noise is unavoidable for many machines
According to WHO, noise above 70db is considered as painful.
WHAT IS NOISE POLLUTION?
Sound that is unwanted or disrupts one's quality of life is called as noise. When there is lot of noise in the environment, it is termed as noise pollution.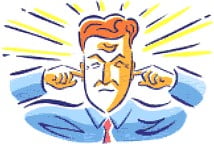 Sound becomes undesirable when it disturbs the normal activities such as working, sleeping, and during conversations.
It is an underrated environmental problem because of the fact that we can't see, smell, or taste it.
WHO stated that "Noise must be recognized as a major threat to human well-being"
Sources of Noise Pollution
Transportation systems are the main source of noise pollution in urban areas.
Construction of buildings, highways, and streets cause a lot of noise, due to the usage of air compressors, bulldozers, loaders, dump trucks, and pavement breakers.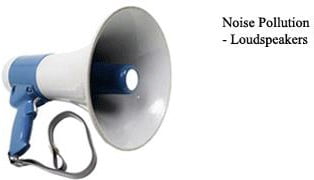 Industrial noise also adds to the already unfavorable state of noise pollution.
Loud speakers, plumbing, boilers, generators, a conditioners, fans, and vacuum cleaners add to the existing noise pollution.
The source of most outdoor noise worldwide is mainly caused by machines and transportation systems, motor vehicles, aircraft, and trains.
Outdoor noise is summarized by the word environmental noise.
Poor urban planning may give rise to noise pollution, since side-by- side industrial and residential buildings can result in noise pollution in the residential areas.
Indoor noise can be caused by machines, building activities, and music performances, especially in some workplaces.
Health Effects
According to the USEPA, there are direct links between noise and health. Also, noise pollution adversely affects the lives of millions of people.
Noise pollution can damage physiological and psychological health.
High blood pressure, stress related illness, sleep disruption, hearing loss, and productivity loss are the problems related to noise pollution.
Sleep deprivation, stress
It can also cause memory loss, severe depression, and panic attacks.
Noise-induced hearing loss can be caused by outside (e.g. trains) or inside (e.g. music) noise.
High noise levels can contribute to cardiovascular effects in humans and an increased incidence of coronary artery disease.
In animals, noise can increase the risk of death by altering predator or prey detection and avoidance, interfere with reproduction and navigation, and contribute to permanent hearing loss.
Permanent damage if repeated exposure above 90 dB
WHO criteria
According to WHO criteria,
noise levels in residential area should be 45db,
55db in commercial areas and
65 in industrial areas.
Solutions for Noise Pollution
Planting bushes and trees in and around sound generating sources is an effective solution for noise pollution.
Regular servicing and tuning of automobiles can effectively reduce the noise pollution.
Buildings can be designed with suitable noise absorbing material for the walls, windows, and ceilings.
Workers should be provided with equipment such as ear plugs and earmuffs for hearing protection.
Similar to automobiles, lubrication of the machinery and servicing should be done to minimize noise generation.
Soundproof doors and windows can be installed to block unwanted noise from outside.
Regulations should be imposed to restrict the usage of play loudspeakers in crowded areas and public places.
Factories and industries should be located far from the residential areas.
Community development or urban management should be done with long-term planning, along with an aim to reduce noise pollution.
Social awareness programs should be taken up to educate the public about the causes and effects of noise pollution.
Environmental impact assessment (EIA)
Environmental impact assessment (EIA) is the formal process used to predict the environmental consequences (positive or negative) of a plan, policy, program, or project prior to the decision to move forward with the proposed action.
An impact assessment may propose measures to adjust impacts to acceptable levels or to investigate new technological solutions.
The purpose of the assessment is to ensure that decision makers consider the environmental impacts when deciding whether or not to proceed with a project.
Companies operating globally such as Royal HaskoningDHV, Golder Associates, Amec Foster Wheeler, Schlumberger Water Services (an Schlumberger company) are an example of a much bigger pool of expertise globally. These contractors are the ones not only in charge of preparing an EIA study but most importantly getting these studies approved by each country government offices prior to the execution of a project.
Each country will also have its own local contractors offering the same kind of service hence breaking out monopolies by increasing the supply of EIAs execution consultants