We love to live in a fancy abode. We do everything from getting the most luxurious furniture to designing an elegant-looking home. Doesn't it seem a little unfair that our pets have to stay in the same boring room for their entire lives?
With the world moving towards adopting pets as children instead of human-child, it is only just that our pets also have the privilege.
Having an extra space dedicated to your pets may seem like a first-world luxury, but they deserve this treatment.
The pet's room may differ in size, layout and style depending on the pet, their size, and needs. Budget is also another concern, but we can manage that for our pets.
There are a number of things that you can do to make your pet room a safe home for them.
Just like our homes, check out these budget pet room décor ideas to elevate the space your pets live in.
Pet Portrait from Photos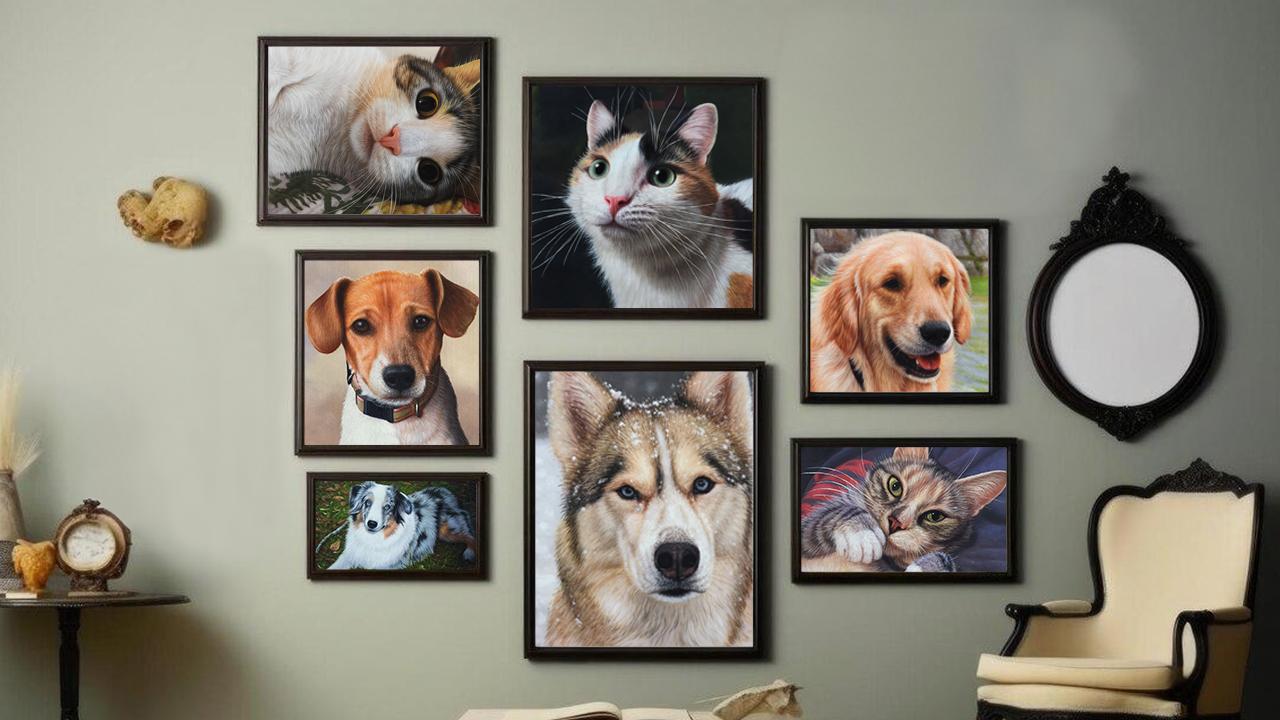 Paintings can be a great way to elevate any space, be it your house or your pet room.
But what makes it more personalized is the painting of your pet themselves. Not just any painting, but a Custom Pet Portrait, hand painted from their photos.
Hanging something like that will be so trendy, and although there are other ways they mark their territory, the painting will clearly say, "This is my room."
It is time you do away with paintings from other artists and hang something that is truly an art – the face of your pet.
No matter if you have multiple pets and don't have a picture of them together. With PortraitFlip, you can merge all the pets in a painting by just sending them one photo of each pet.
Now, isn't this something cool?
Hidden Bed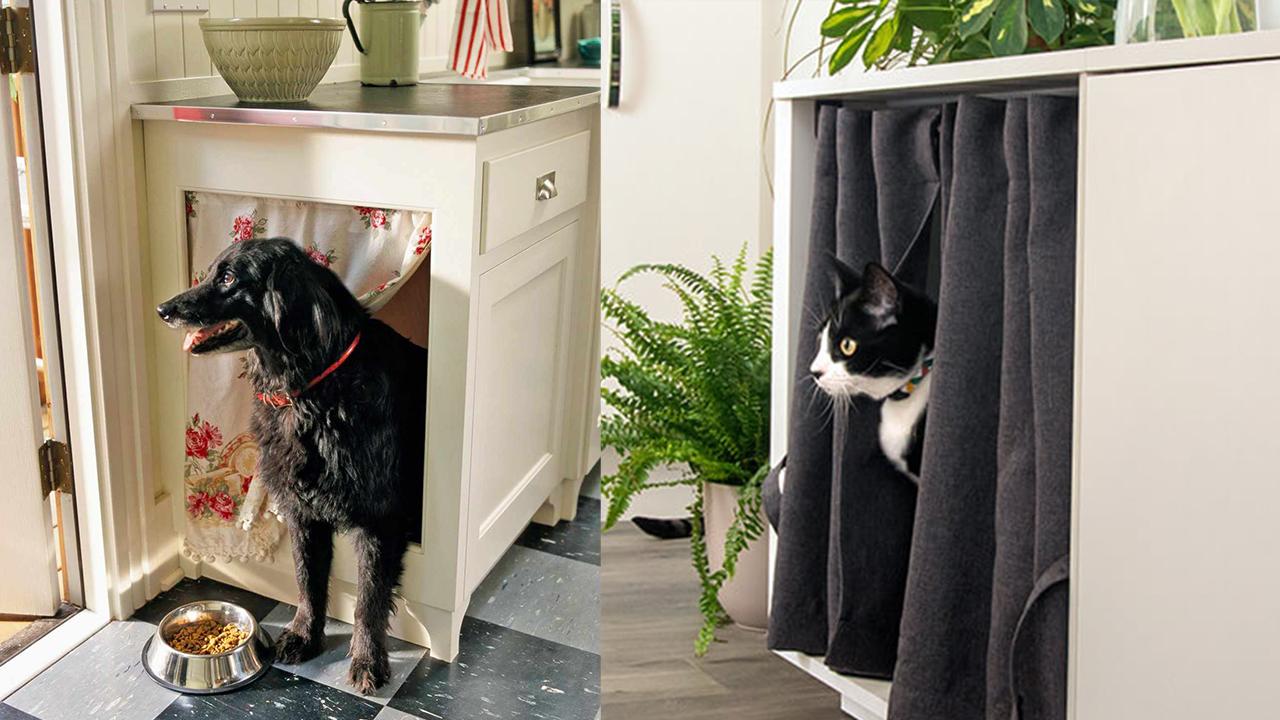 Once we have established that it is their room, the next best thing you can do is get them a hidden bed.
Dogs and cats, just like humans, want their space!
A hidden bed is a perfect place for them to spend their lazy afternoons and cozy nights grooming or snoring. You can consider reworking a cabinet and throwing in a cushiony bed with a pillow and a door.
Your pet will figure out the rest.
But make sure that you also have an open bed for them to laze on when they do not want to be secretive about their appearance.
Pet Washing Station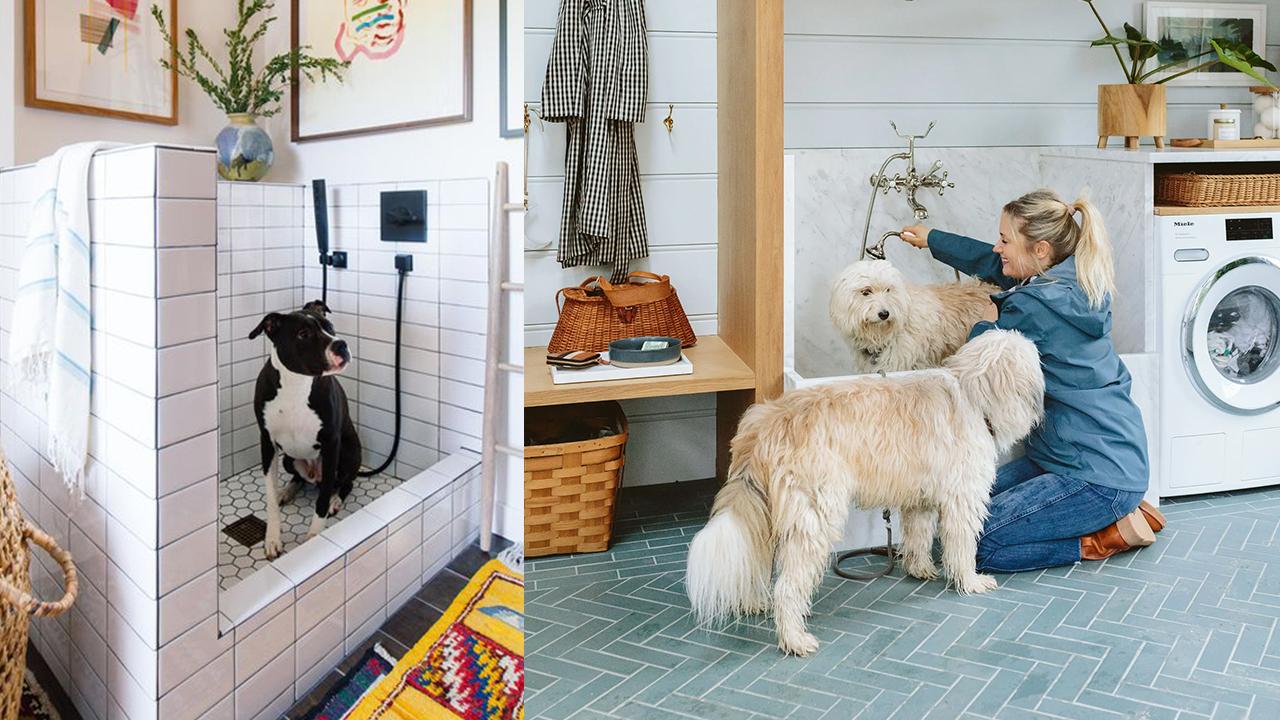 Next up is a small washing station.
You can streamline bath time with a shower specially designed for your pet. Built your own station for your dog. A corner that includes a raised floor, a handheld sprayer, and a storage unit that holds all their grooming essentials.
Now, cats don't like bathing – so you can have a simpler station for them. Dissect a section of the room. Get a small tub for them to fit in, and attach a catnip treat ball to it. Add a hand sprayer and a storage unit on the site. The rest is yours to figure out and come out safely without scratches.
You can also attach a hanging suit on the top of the station to bag and bathe them.
If you have a cat, this is also the perfect place to put the litter box. A closed litter is perfect for the space as it will prevent the water from the shower from ruining the litter granules.
Make sure the storage unit has enough treats for emergencies, too.
Food Drawers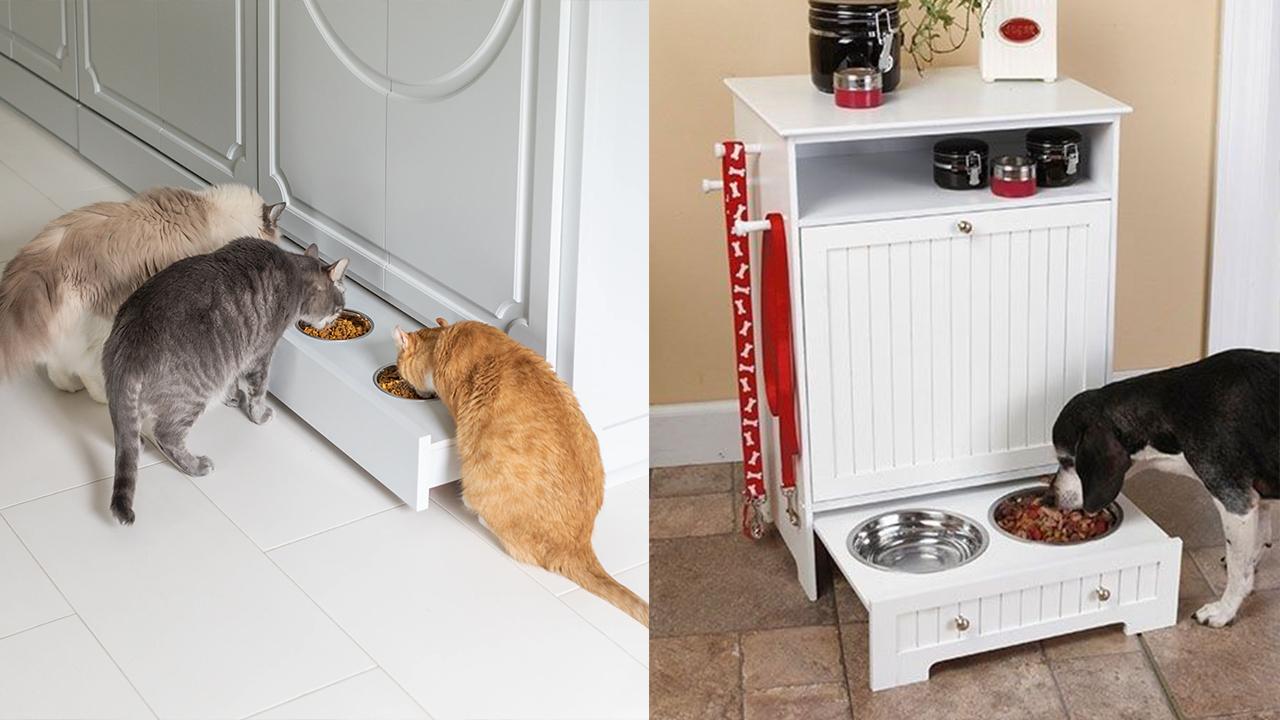 If you want to keep the place tidy, the first thing you ought to do is hide the food bowls.
Get a pull-out feeding station for your pets that come out from the cabinets. It not only helps you keep the space clean but also prevents infections in pets.
Cats, particularly, do not like to eat in a dirty area. A food drawer will keep the periphery clean.
These creative storage ideas are easy to operate and look absolutely fancy. If you train your pets well, they will be able to open the drawer whenever they want to have a quick bite of their dry food.
So why not add this as a pet room décor idea?
Window Perch and Portal Holes [For Cats]
Cats love birdwatching and closed spaces. As an animal belonging to the Lion kingdom, they like to sit in spaces that make them feel safe.
That is pretty much why you hardly see your cat. They are always in hiding and eye their prey quietly from a distance.
Two things that your cat will love having in their room are – a Window Bed and Portable holes.
Attach a hammock to the window, and you will find your cat sitting there all day long.
If not there, they would pretty much be satiating their inquisitiveness in the portal holes.
You can make little portal windows that start from their room and open in a different section of the house.
This will let them navigate and challenge their minds, keeping them busy.
No more cats running away!
A Fashion Cupboard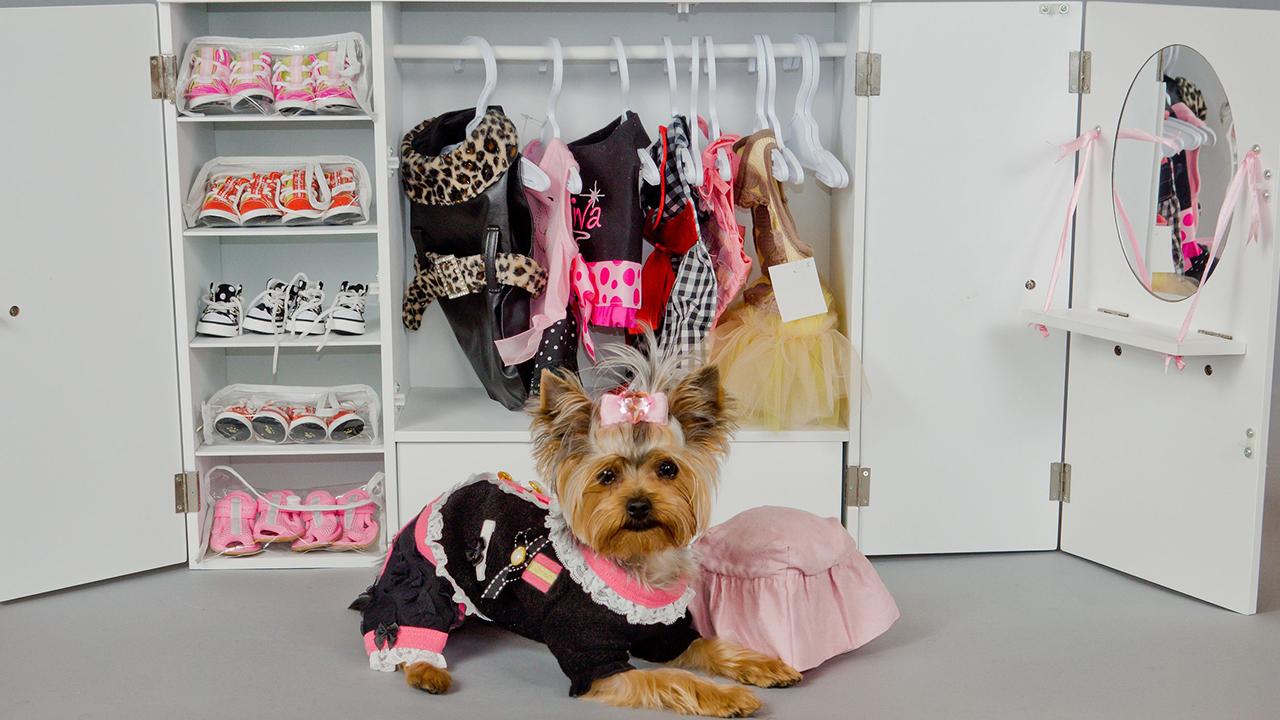 You definitely need a compartment for their apparel and accessories. This cabinet will show all their clothes, shoes and other accessories.
Not every pet likes to dress up, especially cats, but you can still have a cabinet to keep their leashes and collars.
Most people like to show off their pet accessories, and this would be the best way to display them.
If you do not have apparel and accessories, you can always use the cabinet to store their toys.
It also helps declutter small spaces and keep their room clean.
You can use brass hardware and breathable mesh doors instead of closed doors so that your pets can at least feel like they are close to it.
Finishing Notes
These are just a few ideas that we have for a beautiful pet décor. However, it entirely depends on how comfortable your pet feels.
It is ultimately about providing luxury to them, and if you feel like your pet is happier and healthier staying around you, it is always the right choice.
I hope you liked the suggestions, and with that, these were the 6 pet room décor ideas for you.