Beat the heat this summer with a fully functioning air conditioner that does not break down in the most unexpected times. It is very frustrating when the AC stops working, leaving you in a hot and sticky situation, and that is why it is important to know when to do repairs to your air conditioners and when it is time to call in the professionals.
Servicing before the season starts is something that you need to prioritize. The experts that are certified and licensed are going to help spot potential issues in the system, and this could save you thousands in replacement expenses. Some of the things that they do are the following:
Signs That You Need to Call the HVAC Contractors
If your AC is blowing warm air instead of cool air, this could indicate a refrigerant leak or a malfunctioning compressor, both of which require professional attention.
Older units may have hydrofluorocarbons and HCFCs that are potent greenhouse gasses, and they contribute to global warming. Immediately fixing them or upgrading to the newest models that use R410A may help you lower your bills eventually.
Never ignore a buzzing sound, which can mean unbalanced fan blades or loose parts. They can be made by obstructions that get stuck on the copper lines, and the only way to address the rattling noises once and for all is to disassemble the unit.
Tune-ups of your air conditioning can ensure a more effective solution, and you can also get furnace installation, boiler replacement, and other HVAC services to make sure that you enjoy a comfortable home regardless of the weather outside.
Energy bills can skyrocket without any significant increase in usage or rate hikes from the utility company, and if this is the case, it is a sign that your AC is dirty, and the blockages make it difficult for the parts to run constantly.
Inefficient cooling systems often consume more electricity than necessary and can strain other components in the process, and this is why you need to correct this before it gets worse.
Pay attention to any sudden changes in temperature inconsistencies throughout different areas of your home.
If some rooms are significantly warmer than others despite setting the same temperature on your thermostat, it might indicate an issue with ductwork leaks. This is something that needs immediate attention because it will not be fixed when left alone.
How to Look for the Right HVAC Company?
Get Multiple Estimates
Talk to several companies and see more about their pricing structure. Look for their timelines, work methods, and building materials, and always be cautious when you are given an unbelievably cheap offer.
Hire the Locals
It is easier to visit the offices of the HVAC company when they are nearby, so hire those that are familiar with the county's building codes. Look for a physical office address and see if everyone in the community knows about them. Be suspicious of someone who is knocking on your door and refuses to write a contract with you.
Check Their Portfolios
See more about the work that they have done in the past, as well as their specializations. They might be experts with residential repairs and can handle the work in just a single day, so you won't have to bear with the prickly heat. Inquire more about their professionalism and the satisfaction of their previous customers by visiting sites like the BBB, which you can learn more about on this webpage.
Take Your Time
Do not hire the first ones that you call, and instead, do your due diligence. Get multiple offers, ask questions, and do not get pressured into signing a huge deposit that you may never get back. Read most of the estimates and the fine print and vet this specific contractor with your friends and families.
Insurance and Bonds Are Essential
Get the peace of mind that you deserve by getting a copy of the bonds and certificates of coverage that a contractor should have. The paper should show you the policy limits, number, and name of the insurers, and you should be able to verify this with the carriers.
When Should You Replace Your Cooling Unit?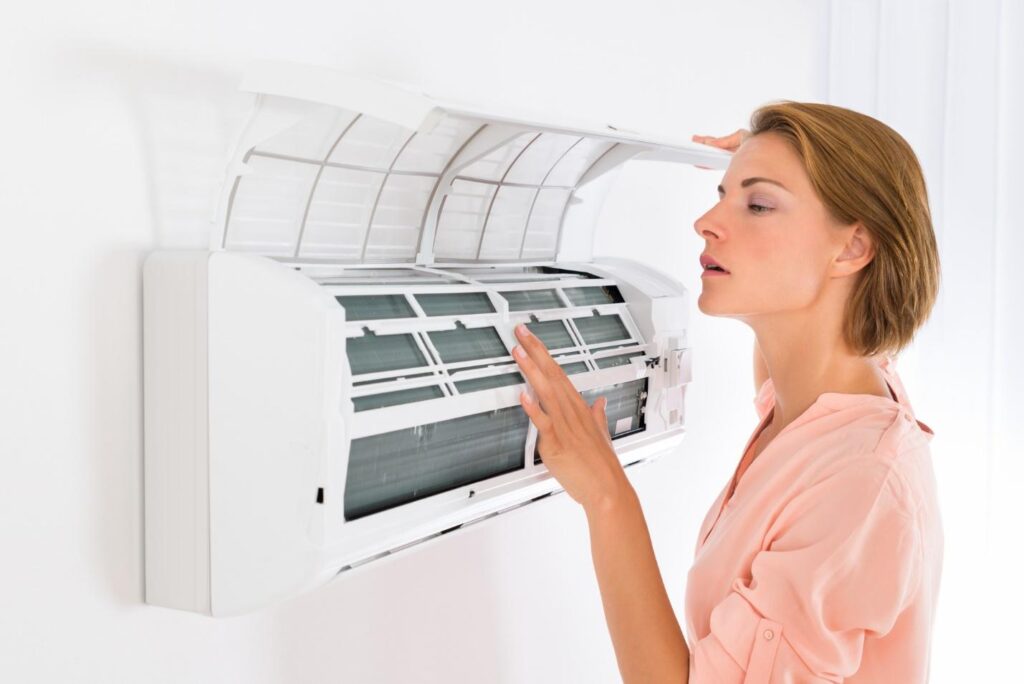 After several repairs and attempts have been made, and you are still experiencing the same headaches, it might be time for an AC replacement. While the temporary fixes can extend the lifespan of your unit, there comes a point where replacing it becomes more cost-effective and efficient. Here are a few signs that indicate it may be time to shop for a new one.
Older Brands and Age
Air conditioners typically have a lifespan of around 10-15 years, and if your unit is approaching or surpassing this range, it may be wise to start considering replacement options rather than continuing with recurring repairs.
Non-stop Breakdowns
Finding yourself calling technicians for repairs regularly could be a sign that your cooling unit is on its last legs. Constant malfunctions not only indicate underlying issues but can also lead to higher costs over time.
Inefficiency
Older units may struggle to cool your home effectively, resulting in higher energy bills each month. Upgrading to a newer model can help cut down on utility expenses and provide better comfort overall. See discussions about the efficiencies of ACs at this link: https://www.quora.com/Why-are-most-home-air-conditioners-so-ineffective-and-inefficient.
Rising Bills
Occasional calls to an HVAC company are normal, but if the excessive costs are quickly adding up and become financially draining, you need to install a new one that will not give you a headache for at least a year.
Outdated Technology
Advancements in smart home systems have made modern units more environmentally friendly compared to older models. By upgrading now, you will not only enjoy improved performance, but also benefit from features like programmable thermostats and automatic integration.