The roof is one of your home's most critical and hardworking structures. It is your home's first defense against the harsh outdoor elements, protecting you, your family, and your personal belongings.
Due to its purpose, your roofing is also the most vulnerable part of your house. Although your roof might not always be in your line of vision, it should never be far from your thoughts. And although quality roofs are designed to protect you for decades, regular wear and tear, unexpected disaster, and poor maintenance can cause damage to your roof.
When symptoms of roof damage appear, it may leave you contemplating whether a repair will suffice or if a total roof replacement is necessary. To help you decide, this article shares a few factors to help you determine if your roof is still repairable or if you need to shell out significant money for a replacement.
Ask An Expert
The easiest way to find out if your roof only needs repairs or a full replacement is to consult a professional like Acclaimed Roofing, a leading roofer in Scottsdale.
Generally, the experts can assess your roof and provide professional recommendations on what to do with the damage. Whether your roof can still be saved or needs total replacement, a professional roofer can do the job efficiently. These professionals have the proper experience, training, and tools to fix roof damage, providing fast repair or replacement.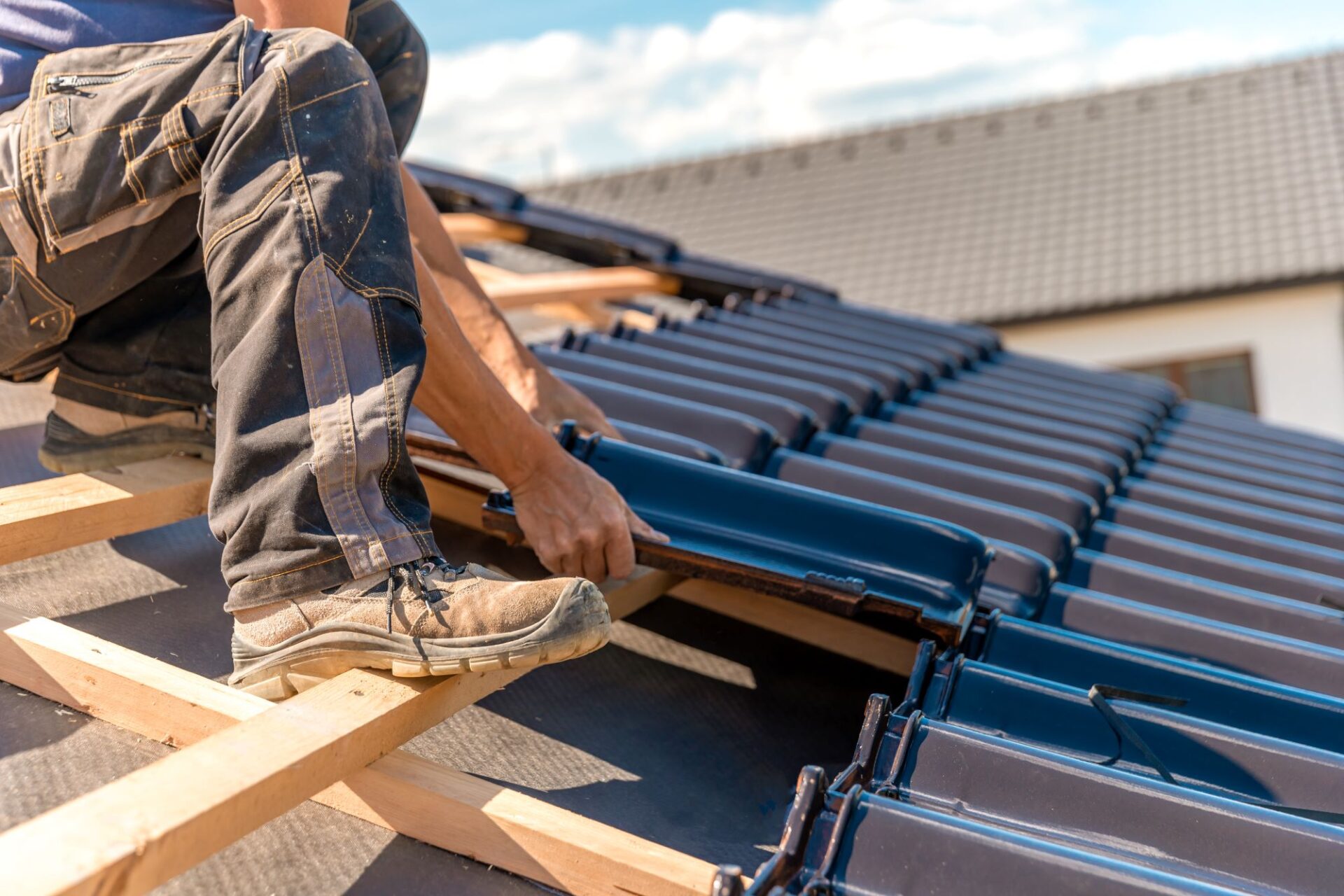 How Intensive Is The Damage?
The damage itself is one of the most significant factors determining whether to repair or replace your roof. A missing shingle differs from damage caused by a tree that's fallen. The greater the extent of the damage to your roof, the more its need leans toward a replacement.
Experts say minor damage that covers 30% or less of your roof can be repaired. As long as there is no hidden damage on the underlying structure, these types of damage can be resolved with professional repair services.
However, significant damage from a hail storm, a fallen tree, widespread rotting, rusting, or structures underneath will require a roof replacement. Even though it's tempting to repair your roof, the problem is likely to re-emerge more aggressively than anticipated.
Roof Age
As mentioned before, roofs are designed to last for years. In particular, roofs can typically last anywhere from 50 years to a full century. However, even the most durable roofing material can't last forever. Generally, most roofing materials have a recommended lifespan, and you can use that to determine whether to just fix some damage or replace your roof.
Damage can occur to your roof yearly due to the weather and other outdoor elements. Minor damage on a new roof can still be repaired. For instance, missing shingles after a few years only need fixing and replacing. However, if the roof is past its recommended lifespan and damage is caused by wear and tear or deterioration, getting a new roof is a more practical choice.
How Much Can You Afford?
Both roof repair and replacement can be expensive. However, the latter is more costly than simple repairs.
In the US, a roof replacement can go up to USD$11,500 for the average home, depending on the material you choose, location, and added services such as tearing apart your existing roof. The good news is that roof replacement can significantly increase your home's value. Should you need to sell your home in the near future, some of the roof replacement costs might be regained.
Yet, if you plan to reside in your home for an extended period and budget constraints exist, a repair might be a more feasible option. Generally, minor roof repairs such as broken or missing shingles can cost you up to USD$1,500 while the addition of Flexiproof rubber roofing may be less depending on the roof size On the other hand, significant repairs, including fixing structural damage or moisture barriers, can cost you USD$7,000 or more.
However, take note that roof repair may only be a temporary solution, especially if you have a more significant underlying problem. If there's major damage to your roof, the cost can significantly add up over time. Also, the cost may increase if you must do constant repairs due to core issues. In such cases, a roof replacement is a smarter choice.
Takeaway
Unlike other home improvement projects, any roof issues that need fixing can be a significant expense. When your roof suffers damage, it's beneficial to understand whether a mere repair would suffice or a complete replacement is warranted. If you find yourself confused about what to do with a damaged roof, consider the factors discussed above to guide you in making the right decision.