Terminal blocks or terminal connectors are simple, useful, cost-effective components used in a variety of applications. But what exactly are these components and what are the pros and cons of using them?
What is a terminal block?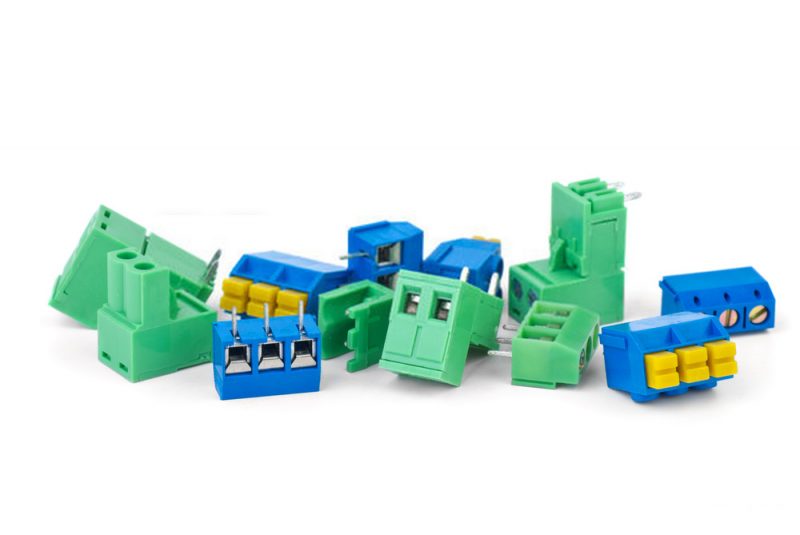 A terminal block provides an electrical connection point for two or more wires. Also known as screw terminals or barrier strips, terminals function as useful connectors throughout all sorts of applications. They bring wires together, without the hassle of using a solder or other connections.
Often, they'll be able to handle higher voltage than other connectors, making them an extremely durable appliance. Terminal blocks protect and insulate exposed wire and cable ends and also serve as a clamping system, attaching wiring to the interior body of a vehicle or equipment.
Advantages of a terminal block
First and foremost, terminal blocks are relatively cheap compared to other connectors – they're not going to cost as much. They make plenty of sense time wise as well as financially.
Terminal blocks tend to save you time; connecting wires to one isn't an elaborate process and can easily done by any shop. In an emergency, you should be able to even carry out temporary repairs with equipment to hand on the road.
Another benefit is the safety features on a terminal block. Terminal blocks increase safety by grounding, isolating, and protecting the other components in the electrical circuit.
Terminal blocks are available with finger-safe connections to prevent electrical shock. Most terminals are made of a copper alloy too: this means that there won't be too much corrosion or loosening during the lifetime of the terminal block.
Disadvantages of a terminal block
The main disadvantage, on the other hand, is that terminal blocks aren't always as rigorously secure as other connectors. In the presence of vibration or jostling, wires can be knocked loose from terminal blocks and will need repairing.
Terminal blocks are less flexible in terms of the space they occupy also. Due to their construction, they can't be decreased in size – other connectors might be a little more flexible in this regard.
These disadvantages are hardly insurmountable though. For peace of mind, test the connection before implementing it. This way you should be able to find out whether the terminal block is able to withstand the conditions of the application you're hoping to use it for.
There are pros and cons to the terminal block, but if you need to connect two electrical wires in a safe, durable manner, then they can be extremely handy. As long as you test them and make sure that they won't become dislodged, then they'll be an important tool for you.