Construction management is not as easy as falling off a log. Construction projects usually are massive and time-consuming. As a contractor, you have to juggle various jobs that range from budgeting to progress reporting, maintaining schedules, taking care of material and equipment, and so forth.
When you have many tasks to handle, it becomes essential to have an effective construction management software solution. Nowadays, construction is no longer done in traditional ways. Contractors use technology to complete projects on time and efficiently.
This is why they use modern software solutions. These software solutions can help you with estimating the cost, analyzing the budget, accounting, and scheduling.
There are various software solutions, and this is why it becomes pretty tough to choose the right one.
You will have to choose software that provides all features and falls within your budget. Here are some of the tips to choose the right software for construction management.
Look out for features
When it comes to choosing software, you have to analyze what features it can offer. As a contractor, you would like it to have all elements that make it easier for you to collaborate with your team within and outside the company.
A rule of thumb says that you should try it with your team to know how it works. You should ask around before arriving at a decision. If you know someone who is in the construction business, ask them because they can better guide you.
Do not forget to do online research. Visit the website and see what features are listed. Before you make any decision, you should look at reviews. Do not just rely on website reviews. Check Google reviews and what people have said about that software on social media and the internet.
If you have specific queries and doubts, ask the software provider. Do not clinch a deal unless you are sure that it is what you need for construction projects.
Identify your project needs
No software is one-size-fits-all. It is crucial to pick the software that addresses your needs perfectly. Software generally works around these three categories: issue tracking management solution, project portfolio management, and integrated construction estimation.
Issue management solution aims to monitor and fix bugs. Such software solutions can effectively look over workflow management and find out the loopholes if any. Project portfolio management solutions can help you reduce performance risks.
You can ensure that all tasks are optimized. Such software can also improve the efficiency of the entire team because they schedule all project requirements. Everybody would know what they are supposed to do. You should consider the needs of your business before you choose the construction management software.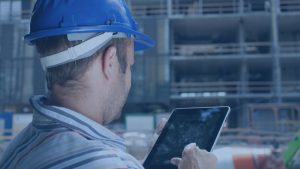 Determine the ease of implementation
One of the essential things you need to look for while choosing the right construction management software is the ease of implementation. You may select the one that offers advanced features that are quite complicated to decipher.
This will exacerbate your complications only. Before you invest in the software, you should carefully analyze if you can easily integrate it with other processes.
Apart from integrating the software with other systems, you should also look out for configuration, data transfer, and training.
You may take implementation and integration of the software casually, but you may not be able to do it even if you have a tech-savvy team.
Ensure that the software you are buying for your construction projects can easily align with your work environment, and your team does not have any difficulty using them.
Get a free trial
Some providers will let you use it for a free trial period. Do not let this opportunity go because you can get to know how the software works and if that fulfills your business needs and your team is comfortable using it.
If your service provider does not have a scheme of offering a free trial, you can request them. Construction management software solutions are often expensive.
Make sure that you have checked that it meets your needs before making an informed decision.
The bottom line
Picking the best construction management software solution is a daunting task. Since these solutions are costly, you will have to be very careful about the software you invest in.
A rule of thumb says that you should analyze your business needs and do research to ensure that there are no bad reviews about that software.
Understand all features before buying it. Try to get it on a free trial period. You can request it if the provider has no policy about it.
Do not forget to determine the ease of implementation. Have a budget for the software. If you do not have enough money, you can approach money lenders. However, it is essential to choose a lender that offers the loan at competitive interest rates.