Are you planning to construct your dream home?
Well, we understand it can be quite overwhelming for you with so many choices to make. Choosing the right type of foundation for your home is one of those important decisions. This is because a foundation is the load-bearing part of the house and serves many important functions, such as:
Supporting the weight of the building and objects
Acts as a barrier to soil vapor, extreme weathers such as storms, rains, etc.
Prevents the entry of groundwater into the building.
Choosing the Right Foundation Type for House
When it comes to choosing a foundation for a home, there are many options to choose from. These different types of foundations have their pros and cons. Some of these foundations are stronger while others may be affordable.
Not only this, but these foundations are suitable for different locations, house designs, climate conditions, soil properties, and budgets. So, choosing the right foundation is an important decision and can affect your house's functionality.
Factors to Consider While Choosing a Residential Foundation
Before we talk about the types of large or small house foundation types, here are the factors that one needs to keep in mind while choosing a foundation for their home.
Load foundation has to bear
Size and design of building
Construction materials to be used
Geographical location
Local climate and weather condition
Water table level
Soil condition
Budget
Durability
Building construction guidelines.
Based on these factors, you can choose the best foundation for your home.
7 Common Types of Residential Foundations
If you are looking for the best foundation type for small or large residential space, then there are many options you can choose from. Some of the common types of foundations for homes are:
1. Pour Concrete Foundation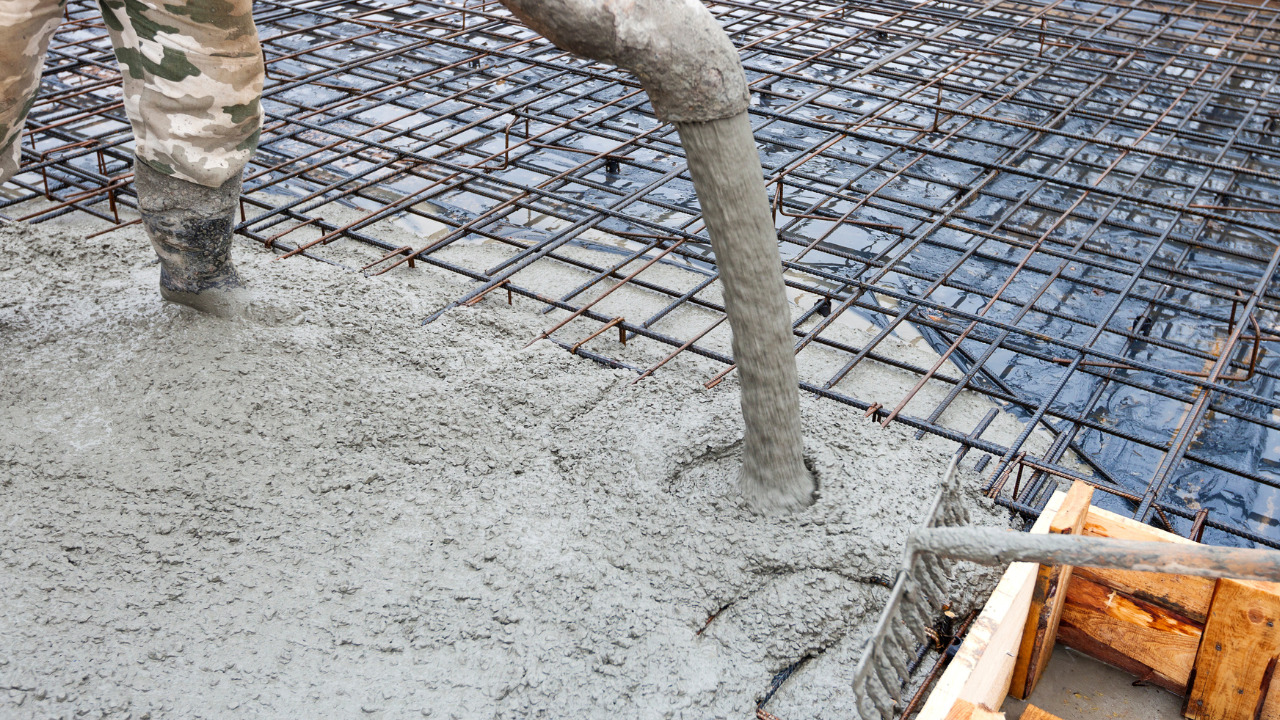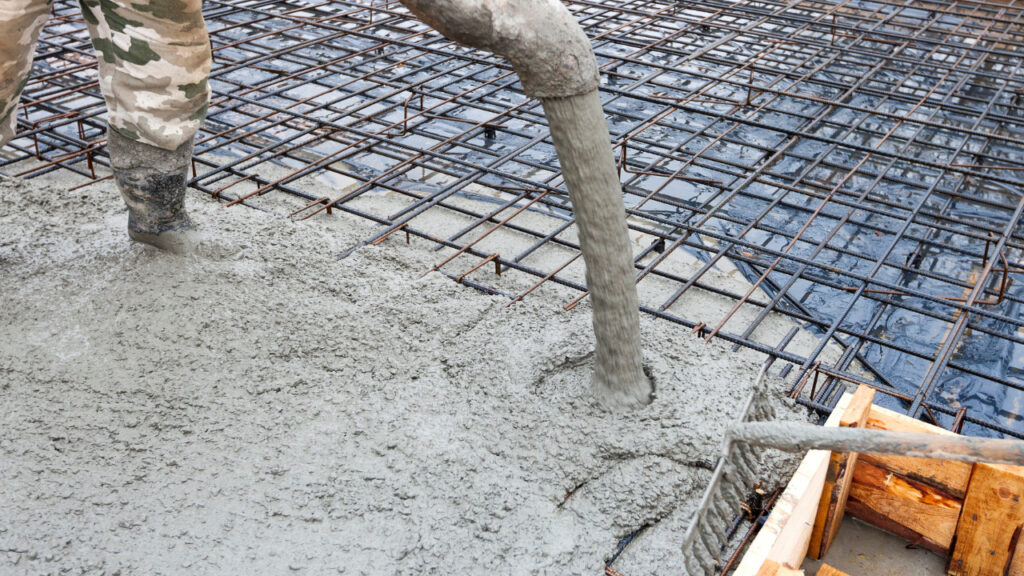 Just as the name suggests, this residential building foundation type is usually a poured concrete slab. The average thickness of the poured slab is 8 inches thick. The slab contains metal rods that are joined together for more strength. The flat section is poured using wood forms that initially hold the concrete till it tries. Furthermore, this foundation type lacks footings that are responsible for bearing load on walls.
The benefits of having a pour-concrete foundation for homes are:
These are very easy to install.
Pour concrete foundations are also very affordable.
No deep excavation is required to set them in place.
However, some of the challenges of having pour concrete foundations are:
These foundations lack footings and can't disperse the weight.
In case of any problem, these slabs are not very easy to repair.
Despite these challenges, this remains as one of the most chosen foundation types for small and large homes.
2. Slab-On-Grade Foundation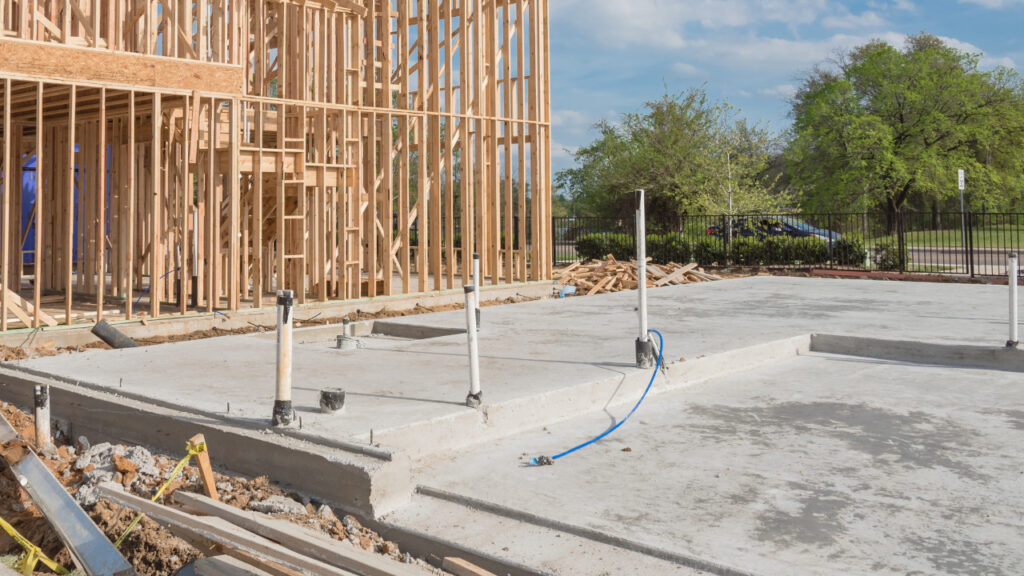 Just as the name suggests, this type of house foundation is simply the concrete slab that is placed on the grade/ ground level. These are some of the most commonly used foundation options. These are preferable for spaces where extremely low temperature is not a problem. These foundation slabs come with footings that are placed under the ground for support.
Some of the benefits of having high duty slab foundation are:
Concrete slab foundations are inexpensive as compared to other foundation options.
The solid foundation is less vulnerable to insect attack.
However, slab foundations make it difficult to access the drainage pipes. Moreover, you don't get any extra storage space with the concrete slab foundation.
3. Daylight Basement Foundation
A daylight basement foundation is a deeper foundation type that is approximately 7 feet high. The benefit of having a daylight foundation is that it can provide more space for storage. Daylight foundations have at least one wall above the ground surface. These basement spaces can be used as additional storage space or can be converted into one big room.
Some of the benefits of daylight basement foundations are:
These foundation types provide additional space that can be utilized in many ways.
These basements are very strong and stable.
It is easy to regulate the temperature of the daylight basement as it stays cooler in summer and can retain heat during winter.
However, these foundations are expensive compared to other basement options. Moreover, building a daylight foundation is an extensive and labor-intensive process.
4. Full Basement Foundation
Just like daylight foundations, these foundations are also dug deeply into the ground. Normally these full basement foundation types are similar to that of daylight foundation. A full basement foundation is equal to the perimeter of the residential building above means the measurement is the same as that of the house.
In this type of home foundation, there are structural foundation walls that run along the basement parameters. This ceiling is also 7 feet high and can be utilized as a space for storage or other activities.
The benefits of a full basement foundation include:
It leaves a space equal to the perimeter of the house that can be easily utilized.
A full basement fountain makes your home energy efficient.
This basement type is strong enough to protect your home from natural disasters such as storms etc.
However, the installation of this type of residential foundation is quite costly.
5. Crawl Space Foundation
Another type of house foundation is the crawl space foundation. Just as the name suggests, this basement type creates spaces to crawl through. This consists of short walls that create 3-4 feet deep crawl spaces along the perimeter and footings. This house foundation is fully ventilated to allow the air passage as it creates the spaces. Normally these crawl spaces are built at or above grade level but can also be built below the grade level like a basement.
Some of the benefits of having a crawl space foundation are:
This foundation type is suitable for places where the soil is rocky on sloppy ground.
No deep excavation is required which makes them a less labor-intensive task.
Crawl space foundations are well-ventilated and prevent moisture from building up.
Moisture control can be a bit challenging with this type of house foundation.
6. Wood Space Foundation
This is also known as a permanent wood foundation (PWF) is another type of foundation for your home. For this type of foundation, pressure-treated wood is used. The wood space foundation installation follows the steps that include excavation, removal of material from the ground, and land gradation.
In many wood space foundations, the concrete slab is used as the basement floor. Sometimes, a wooden floor can also be used here. Now framing of the basement walls is built using water and moisture-resistant walls. To further minimize the chances of wood damage due to moisture, additional protection layers are added.
Some of the benefits of having wood space foundations are:
Working on a wooden foundation requires less time.
Wooden foundation types are preferred for remote locations.
The process of wooden foundation construction projects isn't affected by the weather conditions.
However, the cost of wooden foundations can be higher, and building codes in some areas may not allow the construction of wooden foundations.
7. Pier Foundation
Another type of house foundation is the pier or beam foundation. A pier foundation refers to the series of vertical poles or pillars that support the load above. This type of foundation is for residential buildings that are present near water bodies. These cylindrical columns leave the space below.
There are different types of pier foundations depending on the use of the material and the structural configurations. Some of the benefits of having pier foundations for your home include:
These foundations are less labor-intensive and easy to build.
Houses with pier foundations aren't affected by the flood as they are built above the surface.
Easy to inspect in case of any problem with the foundation.
Ground vibrations are not a problem with the pier foundation.
However, pier foundations require proper measurement and planning as they are a bit tricky to build with perfection. Also, these foundations can be expensive.
Choose the Best Residential Foundation for Your Building
There are many options when it comes to choosing the best foundation for your home. Whether small or large homes, there are many foundation options. Each one of them has their pros and cons. So, if you want to make a wise decision regarding the selection of a house foundation, it is recommended to leave the decision to your constructor.