Did you know that how you decorate your home can affect your mental well-being? Lighting, color, texture, shapes, and clutter can all affect the way you feel while in your home.
If you want to improve your living space, one of the first things you should do is organize. By using wall hooks, you can organize your space and decorate at the same time!
How can you use wall hooks to decorate your home? Keep reading for 5 wall hook decor ideas to organize and decorate your home.
Create a Coat Hanger
One of the best ways to use a wall hook is to create coat hangers. Instead of using a boring coat rack, you can get creative instead! You can use wall hooks of different colors, styles, and shapes to make your coat hanger.
Unlike traditional coat racks, using wall hooks as a coat rack won't take up extra space in your home. You can take advantage of the wall space you weren't already using.
Another benefit is that you can build the coat hanger wherever you want. If you want to move it somewhere else, wall hooks are easy to remove.
Use Closet Space
Have you ever considered using a J wall hook in your closet space? If not, you should because they are a great way to organize your closet. You can use them to hang shoes, scarves, jackets, belts, or anything else you want.
If you want to organize your closets using J wall hooks as soon as possible, you can shop for them at www.thehairpinlegcompany.co.uk.
Make a Key Rack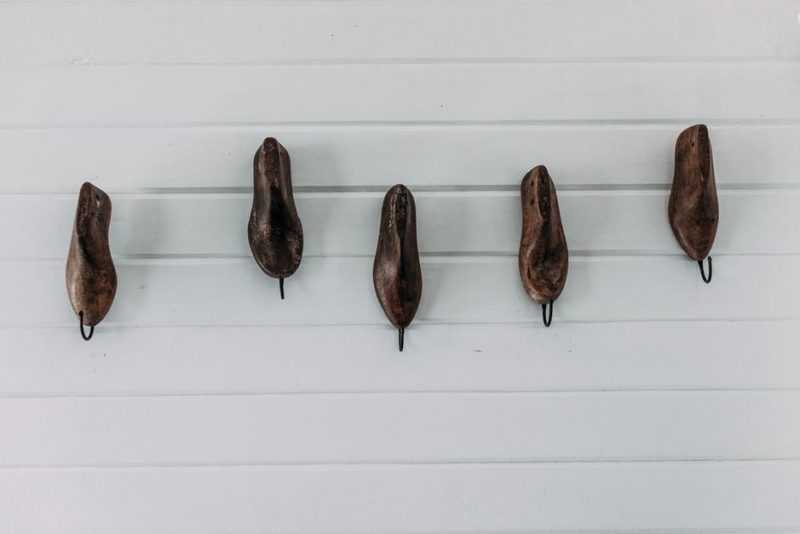 Have you ever lost your keys? If so, you know how hard they can be to find. Another creative way to use wall hooks is to make a key rack.
If you make a key rack near your door, you can hang your keys in the same spot every day. This will prevent you from losing them and being late to work. Also, you can design it any way you want and have it match your coat rack.
Display Jewelry
It is easy to lose, tangle, or break jewelry. If you want to protect your jewelry and keep it in an accessible place, you should consider using wall hooks to organize it. You can install the hooks in your bathroom, closet, or bedroom.
Not only is this a great way to keep track of your jewelry, but it's also a cute way to put your jewelry on display.
Hang Your Pots and Pans
Do you want to decorate and organize your kitchen? If so, you can use wall hooks to hang your pots and pans.
By hanging your beautiful pots and pans, you reduce clutter in your drawers, make your cookware accessible, and decorate your kitchen by putting your pans on display.
Are You Ready to Use Wall Hook Decor?
If you can decorate your home and organize it at the same time, that is a win-win situation. Fortunately, a wall hanger will allow you to do both. You can use wall hooks to create a coat hanger, hang your keys, and display jewelry.
Are you ready to try out some of these wall hook decor ideas? For more home improvement ideas, check out the home decor category!