Regardless of geographical or cultural differences, people will always love a good lawn. Lawns don't just make your home look good, but they also have functional and health benefits for you and your family. Plus, it's good for the environment, too!
That said, maintaining a perfectly-setup lawn also comes with much work. Whether you're mowing it down to your desired height or fighting against grass diseases and pests, taking care of it requires patience and skillful effort.
Unfortunately, most homeowners don't have the time to do this. In this case, an artificial grass lawn can be a great solution.
What Is An Artificial Grass Lawn?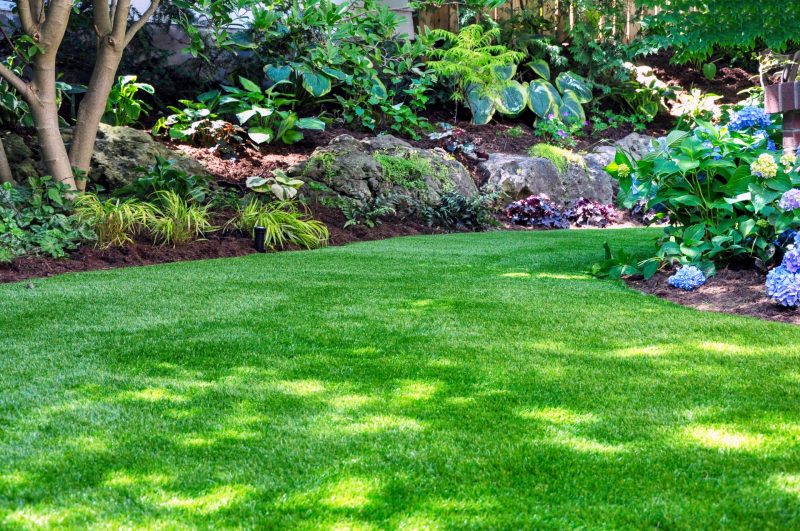 Artificial lawns are made of synthetic, man-made fiber materials that look like authentic grass. These synthetic grass blades are green, but sometimes with different color shades, to mimic live grass. It's also available in various pile heights.
Artificial grass lawns are produced the same way that a carpet is made. It features a solid backing on which the grass blades are machine-stitched.
In general, you can see artificial grass in commercial areas or sports fields. Its numerous benefits have also made artificial grass popular for residential lawn and landscape turf.
Why Choose An Artificial Grass Lawn For Your Residential Property?
1) It Is Low Maintenance
Your rest days and weekends should be a time to bond with your family and relax, not stressing yourself on mowing and maintaining your lawn.
Did you know that the average American uses about 70 hours (almost three days) every year mowing their lawn? Add in the time spent watering, weeding, and nurturing them. It's practically their second job.
However, if you choose to install an artificial grass lawn, you don't have to spend long hours bent over outside to create the perfect yard. With artificial ones, maintenance should not be much of a problem for you.
You only need a quick spray over the lawn every week to remove built-up dust and dirt. If it rained, you don't have to do anything. Then, do a bit of raking every once in a while, especially in high-traffic areas, to fluff it up.
In short, you can eliminate the long list of garden and lawn work chores and spend your weekend relaxing and doing what you want.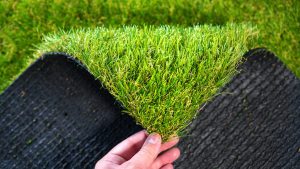 2) It Is Suitable For Any Climate
Authentic grass is at the mercy of the changing weather. From a lush, green color during spring to an ugly brown with patches (if not maintained well) for the rest of the season. How they look depends on their exposure to particular weather conditions.
Since most real grass lawns can be so finicky in the changing weather, artificial turf is a much better option. With artificial grass, it will never discolor, die, or fade regardless of what weather or climate you live in.
It doesn't need water or sunlight. Most artificial grass features a UV-resistant coating on each blade to ensure it won't fade even in the hottest climates.
If you have a shady spot in your yard or it rains too much in your area, you don't have to worry about small patches or your entire lawn dying off. Even a full-on blizzard won't be an issue. Snow and ice may cover your artificial grass for weeks, but when it melts, you'll still have a healthy-looking yard.
In short, for 365 days a year, despite the changing seasons, you'll have a perfectly lush green lawn to complete your home.
3) It Doesn't Require Pesticides And Fertilizers
For authentic grass lawns, weeds and pests can be a real nuisance. To create a beautiful and healthy traditional one, you'll need to use numerous chemicals, pesticides, and fertilizers.
While these chemicals can help kill pests and weeds and nurture sick grass, your lawn will become unsafe for kids and pets to play around. In addition, some of these chemicals will inevitably make their way into waterways or groundwater as runoff, creating far-reaching environmental implications.
But when you use artificial grass, you don't have to use harmful lawn treatments to keep it green and healthy. You only have to set it up in your yard, and you'll be good to go. So, it should be safer for your kids to play around.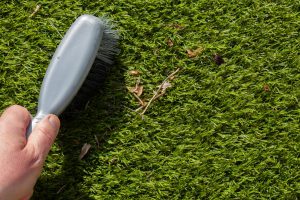 4) It Doesn't Contribute To A Muddy Mess
Most homeowners consider their lawns and outdoor areas as the perfect places for kids and pets to play around. However, with real grass, playtime can become an annoying mess.
Snow and rain can quickly turn natural lawns into muddy or marshy fields. So, if your kids or pets decide to play around outside, expect your living floor room to be a complete mess. Instead of following them around with a mop when they come into the house, make your life easier by opting for an artificial lawn.
Unlike natural grass, artificial lawn comes with fully permeable backing systems that allow water to drain away and prevent standing water in some areas.
Some artificial ones offer a patented layering process that keeps the dirt and mud under the artificial turf, ensuring that it stays dry and mud-free. This way, your hyper kids and four-legged friends can frolic around without the mess.
It should mean no more cleaning of muddy feet, hands, and paws after letting your kids and pets play on it.
5) It Is Cost-Effective
Installing an artificial lawn comes with a hefty initial cost. However, when looking at the long-term, you'll see significant cost savings compared to the authentic ones.
On average, artificial turf installation costs around USD$5 to USD$20 per square foot. Meanwhile, sod installation can cost between USD$1 and USD$2 per square foot.
But in terms of long-term expenses, artificial grass offers better savings compared to real turf. The return on your investment in artificial turf comes in reduced maintenance, water, fertilizer, and pesticides cost.
For artificial turf, you only need to pay for your lawn once instead of spending every month for your effort and the necessary items vital to keep traditional turf alive and looking great.
Takeaway
Having an artificial grass lawn will give you all the benefits of lush, well-manicured green grass year-round with no downsides.
Once installed, your synthetic one can help you save time, effort, and money for years to come. This way, you can stop wasting your rest days mowing and tending to your lawn and start 'resting' and enjoying the great outdoors with your loved ones.