The housing market is intense right now, with investors standing to make massive profits. Everyone wants to buy a home, and residential real estate investors are trying their best to meet demand. And if you want to get in on the market, you need to know about different types of real estate investment.
There are rental properties, commercial properties, custom properties, and so much more! They also provide unique advantages and disadvantages to your portfolio.
Keep reading below to learn more about them.
Different Types of Real Estate Investment Pay Off in Different Ways
As a real estate investor, you are in a better position than most of the other kinds of investors. Instead of betting on whether a company will perform well or the market stays stable, you're betting on something more real. You're investing money in the simple truth that people need places to live.
However, there are 23 properties types. Many people will simply find an apartment complex where they can find a bedroom to store their stuff. However, some people are looking to take the next steps and become first-time homeowners.
Some people want to build custom vacation homes, which can involve intricate designs. Other kinds of homes just need repairs before investors put them back on the market.
Other people might be interested in luxury home investment opportunities, which can involve building an elegant, high-end home on prime real estate. Investing in luxury homes can eventually lead to high value returns and high demand for the property. With a little time and planning, any of these real estate investment opportunities can work well for you.
It's Always Best to Diversify Your Portfolio
Any investor will tell you that your portfolio needs to be diverse to be strong. You cannot stake all your investments in rental properties and expect to make a profit. Something like the COVID-19 pandemic can always come along and wipe out your investments.
But if you invest in a repair property and do some construction financing, while also investing in rental properties, your portfolio will be strong. The rationale is simple — diverse portfolios give you more opportunities to profit. Over time, the more opportunities you have, the more money you will make.
Rental Properties Constantly Make Money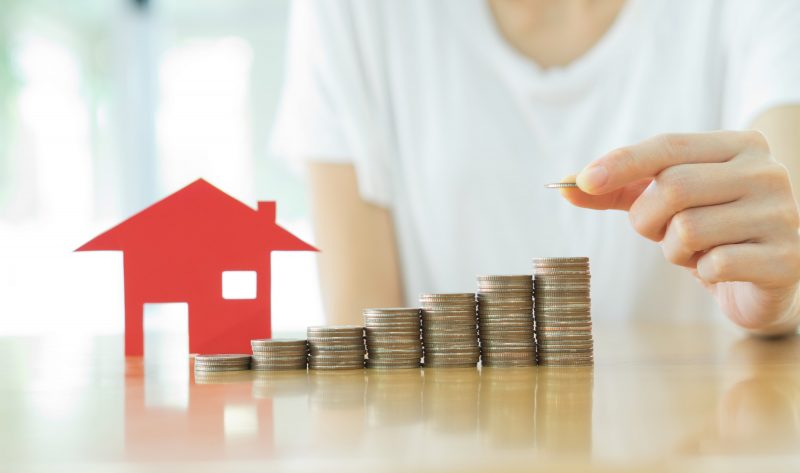 Investing in rental real estate is a perfect way to make sure your portfolio sees constant growth. People will always need to rent places to stay, and your portfolio will grow with each monthly rent payment. You can choose to reinvest that money and improve your community or pocket it yourself.
If you decide to reinvest it, you should work on improving your community. Part of why people choose to live in rental properties is because they provide a sense of community. Build on that by installing amenities like a pool, a gym, or a study spot.
When people start to see the work you put into your rental property, they will be more likely to want to live at your property. You'll get more tenants and your investment will pay off.
Surer Payments Also Means a Surer Chance of Problems
However, rental properties are not without their share of issues. Rental properties constantly have people living in them, unlike other kinds of real estate. And where there are people, there are chances for things to break.
Flooring, walls, and appliances can be damaged simply as a result of people going about their daily lives. It will be your responsibility to fix them so the space is still livable and you can still collect rent. So make sure you only give rooms to responsible people, to avoid costly issues.
Flipping Houses Can Be a Fun Project For the Family
Flipping houses is made out to something that is grueling and challenging. It's as if only a certain kind of person could ever spend the time to build a house up to its original condition. Yet, if you can do basic math and some hard labor, you can flip houses.
This is usually the best choice for people who want to start investing in real estate but lack funds to do so. They simply find a run-down house on the market that's being sold for cheap. Then, they buy and get to work repairing it so that people will want to buy it.
The purchasing process is unique for investing in homes like this. Buyers investigate anything to bring the price down as much as possible, while also calculating the price to repair it. The equations can be complex, but always remember you need to spend money to make money when repairing a house!
You Don't Need to Fix Everything Right Away to Recoup
While it can be hard to stop a project once you get into the right headset for it, there always comes a point when you need to stop the project. At some point, the house needs to go on the market and be sold. Luckily, you don't need to wait until the house is done to do that.
There are agreements you can make with potential buyers to fix issues before they move in. By making this agreement, you will have a set price as you complete work, giving you an idea of how much you stand to profit. Information like that can inform your budget.
Agreements like that can also limit you from overextending yourself, since you only need to fix what is in the agreement. Anything else is the buyer's responsibility.
Building a Custom Home
A popular kind of real estate investment right now is custom properties. These are when someone decides they want to start from scratch and build a home with their own designs. That kind of freedom can be exciting, but it can also be dangerous for investors.
Using a person's design in a new space can be extremely risky. While the real estate may be worth a bunch of money when the work is done, it can also cost a lot to build. There is also no guarantee that you will be able to sell it when the work is done.
However, if you simply want to build your own place to live, you can choose this route. It will make your house feel like home right off the bat, and you can live your wildest dreams with a house you make yourself.
Buying Land is the First Step of the Journey
Before researching different types of real estate investment, there is some work you need to do. You need to research the state of the housing market and decide if real estate investment is for you. You also need to develop a business strategy, planning what to do if you succeed and if you fail.
For all that though, we are here to help. Just keep reading our website to learn more about how to succeed in real estate investment.