Welders are needed in a plethora of industries, and soon enough, the demand will grow even more as old petroleum pipelines are in need of repair.
When looking for Atlanta welding services, you should consider not only experience and portfolio but also certification and license. First of all, the specialist needs proper documentation to be able to provide welding services.
The occupation can be pretty dangerous, that's why it's crucial to check certificates as soon as you get interested in the service. Some companies hire welders with little experience to gain more by helping professionals and working on small projects. But if an expert goes for large industrial facilities, they must have proper documentation.
Here, we'll review the main official papers that need to be in the arsenal of every welder.
Proper Welder Certification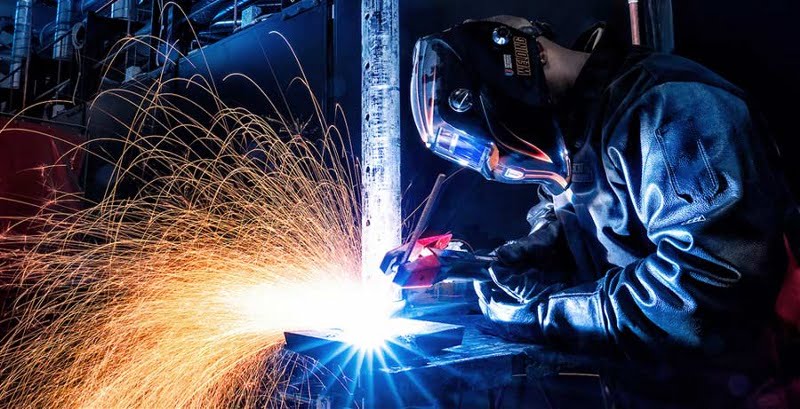 Obtaining welding certifications can be done through a number of organizations.  The certifications process helps determine whether a welder is qualified and experienced enough to perform jobs safely and independently.
The person should be not only skilled and experienced but know theory and codes as well. Working according to those codes is crucial for welders. Tests are also done to see if the applicant can perform tasks in compliance with a specific contract.
Of course, you don't need to know everything to get a certification. There are different types of documents people pass tests for depending on the welding niche they want a place in.
No certificate can be considered universal. A certain document mentions what metal thicknesses the expert can work with, what kinds of welds they are experienced in, etc.
The American Welding Society Certification
Depending on the career in welding you want to pursue, you can obtain one of the following:
Certified welder.
Any specialist can pass the test for this document. There are no specific courses since the test is based on the evaluation of the overall welding skills of the applicant.
Robotic arc welding.
This exam also involves task performance to showcase applicants' skills in this particular type of welding.
Welding inspector.
To pass this exam, you need years of practical experience, as well as courses to know the codes, rules, theory, specifications, and more. There are both practical and written exams.
Other Institutions Issuing Atlanta Welding Services Certifications
There are other institutions that provide certifications:
American Petroleum Institute.
If you're going to work in the oil and gas industry, you need to know more codes. Getting a document from API will help you find a job.
American Society of Mechanical Engineers.
If you're going to work with vessel and boiler codes, the ASME document is a must-have.
In case you're choosing another specification, make sure to contact an institution issuing certificates for the specialty. This will help you get hired faster and always work legally.
Check Everything Beforehand
Don't hesitate to ask for documentation before signing an agreement and/or hiring a welder. This ensures the safety of the workers and the quality of the result.
Check the dates on the licenses and certification, names, etc. When necessary, consult with the local government on the updates to the licensing requirements and other changes in the law.
You deserve the best welders working for you, so make sure you hire those that work legally and professionally.