A forklift can be an indispensable tool to help businesses be productive and successful. They are a fundamental element in any operation since they are used both for basic loading/unloading activities and for the arrangement and assortment of product.
Nevertheless, they should be operated by trained professionals who understand the safety precautions.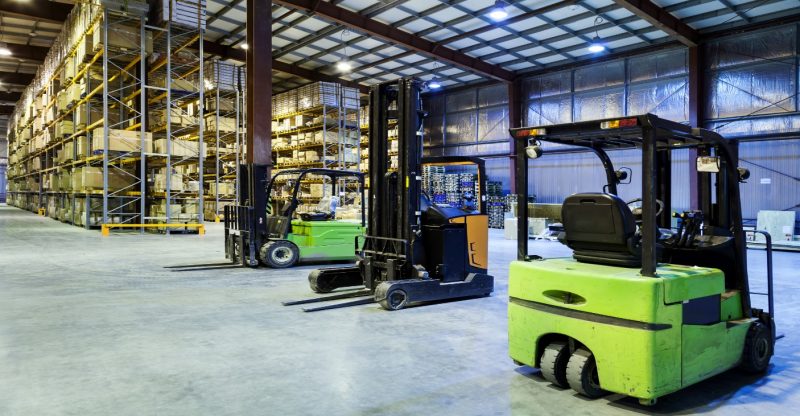 Forklifts are one of the main sources of major and minor accidents in warehouses and manufacturing plants.
Operators must ensure that they follow the security protocols and be aware of cargo risks; which can represent a danger both for the driver and for other people who work in the area – not to mention the responsibility that falls on employers if an accident occurs.
Stability – Regardless of the type of cargo being moved, it must always be properly secured. Loads that are poorly stacked or unsafe stacked on the pallet can cause instability and could result in a load dropping, or even a forklift tip-over.
Weight – Each forklift is designed to lift a certain amount of weight, and that limit should not be exceeded. Loads that are heavier than the equipment was built to support can also create instability and pose a hazard.
Height – A forklift team should only move heavy loads to a certain height; If the blades are raised too high, this seriously increases the risk of either tipping the forklift or the load falling.
Environment – Operators should be aware of their surroundings when moving a load, as the height of the pallet could become a problem – For example, if the load blocks the operator's vision, an accident could occur.
Special attention should be paid when operators transport hazardous materials, which could potentially represent one of the most serious cargo hazards.
Gases, explosives or flammable, poisonous or environmentally hazardous materials must be handled with extreme caution. Operators must be adequately trained in loading, transporting and unloading hazardous materials in order to reduce risks.
In the United States, over 10% of forklifts in service are involved in an accident, of which 40% have serious injuries and the rest are minor incidents. The fatality rate is .01% of the total forklift in operation. This data turns into 100 people dead and 20,000 injured annually.
Most of the time, forklifts will be on the move, which consequently brings greater chances of mishaps, so anyone who walks in a forklift area must always be vigilant.
To keep employees as well as the work environment safe, employers should ensure that all forklift operators know how to avoid these material loading hazards and follow proper safety regulations.