It's essential to travel sometimes and have a rest and recreation session to rest and recuperate after all the challenges of your everyday life.
Before you prepare your itinerary and book your hotel room and flight, there's one thing you need to do first, and that's to ensure the security and safety of your home. Considering the days that you'll be gone, your home could be targeted by burglars and criminals.
It's wise to invest in a few extra security measures so you'll gain peace of mind while you're out and about enjoying your vacation. Choose travel security products that'll provide more value for your home, keep away strangers and suspicious people, and help you not worry about any negative possibilities that can happen to your home.
To avoid worrying and stressing over your home's safety, check out these home security must-haves:
1. Money Wall Safe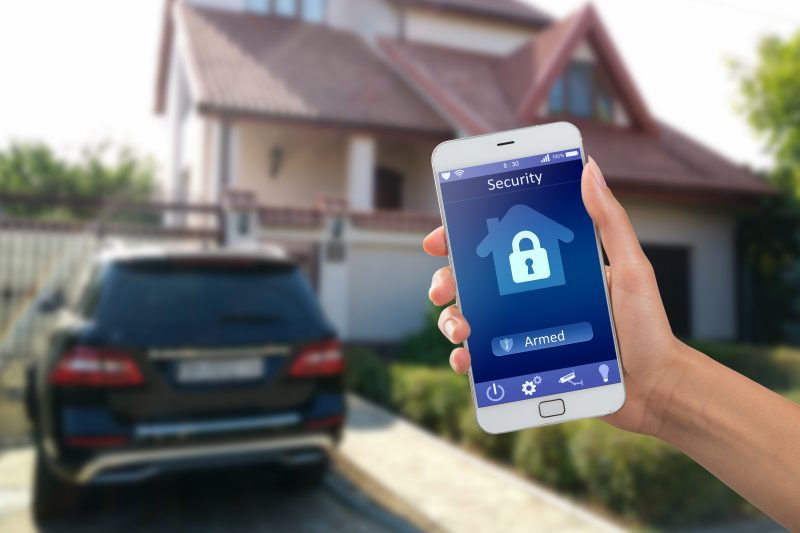 Saving your money in an account is quite a smart move. However, you probably have some cash and other prized possessions stashed in your bedroom drawers. Also, you have important documents, jewelry, and heirloom that are worth more than money, and these all need to be kept somewhere safe.
Although someone probably mentioned availing of a safe deposit box service from the bank, you'd still want to keep them accessible and easy to reach, which is why you prefer to keep them at home. Free your mind from worries and buy a money safe instead.
You might wonder if it's worth investing in a home safe to protect your valuables since they aren't cheap. But to clear out your doubts, check out the following benefits:
Fireproof
Fire-resistant materials are used in most home safes to prevent valuable documents and items from being destroyed in case of fire accidents.
In the event of a fire, you won't have to run to get all these things since you know you can track them later. Especially since you're out traveling, you can rest easy knowing that your valuables are still intact despite the fire tragedy.
Cost-Effective
If you need to keep some items in your local bank branch safe deposit box, you'll have to pay a monthly fee. Others don't prefer this because of the monthly cost that'll be added to their financial expenses. A wiser option is to invest in a home safe instead.
You just need to shell out money one time, and you can maximize its use for the longest time possible as these safes are usually sturdy.
Best Protection Against Robbers
It's good to know that if someone were to burglarize your house, the thief would have a difficult time trying to open your safe. Codes are hard to guess, and they won't open a safe easily at all.
Water-Resistant
Most home safes don't have complete waterproofing, but they're water-resistant to varying degrees so your valuables can be kept safe in case of flooding and heavy storms. While you're away, you can ensure that your possessions are well-secured in the safe.
2. Home Security Cameras
Staying safe and having an extra set of eyes on your home is easy with an outdoor wireless camera. Many homeowners decide to invest in this home security system because they can easily distinguish who's outside their house and check their home even when they're away.
While you're spending the holidays overseas, you can view your home's interiors and exteriors. Some security camera systems for homes could detect motion and send you an instant notification when motion is detected, so you can stay connected while you're on vacation. This heightens your peace of mind.
3. Motion-Activated Outdoor Lights
Motion-activated lights enhance home security. This is a great and smart addition to your home security because it can deter potential criminals.
If your lights are on, you can give a would-be intruder a reason to stay away from your home. A motion-activated light can deter criminals in two ways: by startling them and temporarily blinding them. With many varieties of products in the market today, you can find a product that can suit your needs.
When the criminals get startled by the blinding lights, they often change their minds about trespassing on your property. A criminal may question if anyone can see them and if continuing is worth the risk of possibly getting caught or even getting shot by a resident.
At the same time, your neighbors can see this situation and report to you, so you'll be informed about the incident even when you're gone from home.
4. Smart Lock System
You can install a smart lock rather than keeping your spare keys somewhere unsafe like under the rug, which almost all robbers know this place of hiding.
A smart lock system allows people to come inside your home for a time frame as the codes would expire soon. This allows your family, neighbor, or anyone you need to visit your home to access it without sending them the real key.
Eventually, the code will expire, so they won't be able to come back to your home anymore. By doing this, you'll be able to monitor who's at your place and when. You'll be able to make sure they won't interrupt you when you get home.
For frequent travelers, ensuring the security of their homes becomes a paramount concern, and having a reliable set of lockpicking tools can play a surprising role in bolstering home safety. Travelers often face the dilemma of entrusting spare keys to neighbors or friends, but this introduces an element of vulnerability.
When used responsibly and legally, a discreet and well-crafted set of lockpicking tools offers a discreet means for travelers to regain access to their homes in the event of misplaced keys or lockouts. It becomes a valuable contingency tool, providing a sense of self-reliance and peace of mind.
Moreover, having these tools accessible allows travelers to swiftly address unexpected situations without resorting to drastic measures, enhancing both the convenience and security of their homes during frequent absences.
Conclusion
To ensure that you enjoy your well-earned vacation to the fullest, make sure you have adequate systems in place. Say goodbye to stress and over worrying about what's happening in your home while you're gone. With technological home security systems that are worth your investments, you'll gain peace of mind that no amount of money can buy.