Whether you are dealing with a busted pipe or you are living in an area that's prone to flash flooding, you need to know what to do in the event that your home or business is subjected to water damage. It's something that can strike without warning, especially in the case of a flash flood.
When flooding happens, you need to know what to do in the event of necessary flood cleanup! There's nothing much worse than waking up to standing water in your basement or your bottom floor, and you have to do what you can to make sure that you know how to come back to a healthy living space.
It doesn't matter why the flooding is occurring as long as you know how to mitigate it and fix it for next time. With the right help, you can get through yoru flood cleanup in no time at all.
Flood prep: what you need to know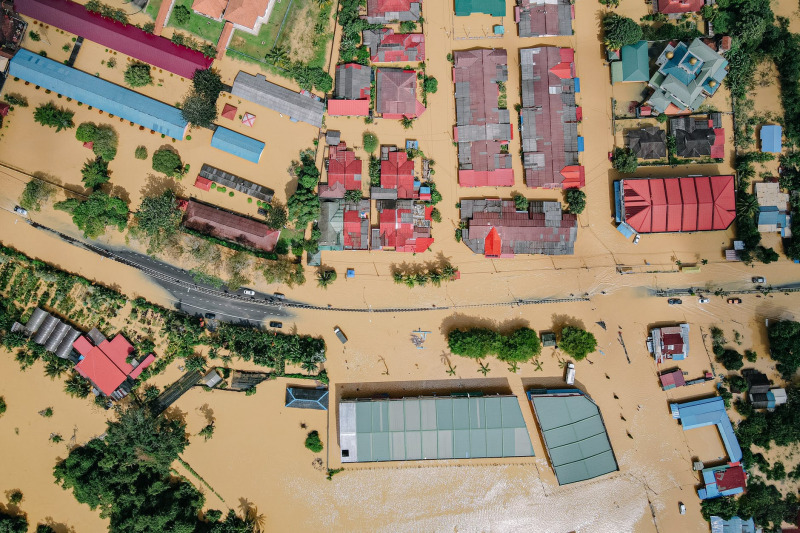 If you know that flooding is a possibility in your area, the chances are that you won't get much warning before a flood strikes. Flash floods can happen within a few short minutes and often, they don't need much in the way of visible rainfall. You need to know what to do when a flood hits, and we've got a list of floor prep tips below:
Always have flood insurance. Without the right flood insurance, you won't be covered for damage when a flood hits. Buy the right flood insurance for both home and business, and when you do, make sure it's specific to replacing your things.
Speak to the experts about electrical protections. You want to ensure that your electrical boxes and HVAC are away from the floor by about ten inches. These systems should be away from any potential water damage as, without that, you might struggle to get your electrics back on!
Don't forget your on-site barriers. You need levees, beams, sandbags, and floodwalls around the property and the grounds to stop the flood water from coming in. Without those, you're at risk of total flooding.
Remember to seal. As part of your floodproofing planning, you need to seal the exterior property areas below the flood protection levels. This will ensure that they're watertight and walls in your home can be protected with a waterproof sealant. There are also watertight shields that can be installed over the windows and doors, and you can even use these for valuable openings.
Take last-minute steps. When you're aware of a flood, laying out the sandbags around doors and windows will help!
Calling Experts
Calling in the flood cleanup experts after a flood hit is one of the most important things that you can do for your property.
Whether residential or commercial, you want to know that you have the help there for that flood cleanup situation. At 24 HR Flood Response, you get the best help available for after the water recedes. Take the time to call the experts and you'll get your home or business back in no time.