New build homes often receive bad press. To be charged with constructing them can seem like a constant uphill battle.
There are many ways things can go wrong, and getting things right requires a degree of talent, smart-decision making, and precision. Though the odds might seem stacked against you, reframing how you navigate this process may help you make the most of things and achieve a higher standard of success.
What are the types of things you should be considering here? There are many things to be mindful of when constructing new build homes. We've listed four of the most important ones for you down below.
Warranty Requirements
Builders don't need to take out new build warranties by law. That said, the inclusion of this paperwork is often mandatory in the personal rulebooks of lenders and potential buyers. To be without it puts you at a serious disadvantage when constructing new build homes.
Take out a 10 year building warranty to protect all parties' interests in the event of structural damage at a new build property. Save up to 30% on building warranties and secure a quote with the leading specialist broker, BuildSafe. Know that you can take out this type of coverage even if your project is already underway, giving you the flexibility to course correct.
Don't lose sight of your interests and that of your business. Cover your backs at every juncture. Be humbled by the coverage and acknowledge that things go wrong. Use that realisation to help you have a healthier perspective of your work.
Feel your confidence grow as interest in your new builds begins to gather momentum because you possess the right paperwork. Witness other areas of your construction business benefit from this productive new energy.
What Buyers Want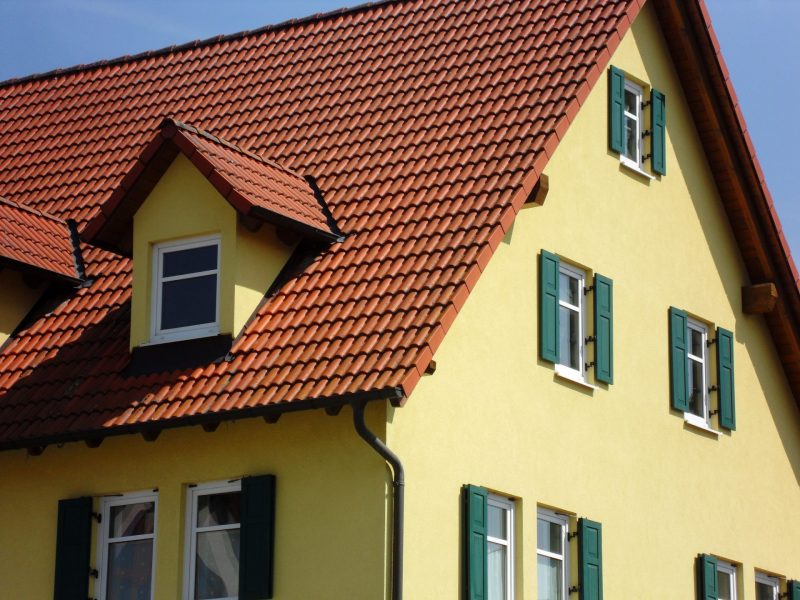 It's worth researching deeper into the buyer experience. If you can gauge their expectations, you can be sure that you're crafting properties to their liking. Respect the buyer and prove that you're always spending time putting yourself in their shoes.
Unfortunately, shoddy building practices on some new build homes have led owners to suffer. Reading and understanding their stories will ensure that your construction firm doesn't repeat your competitor's mistakes.
You may also feel motivated to perform the best work possible when you fully understand what's at stake. Shortcuts can have dire consequences.
Moreover, equipping yourself and your colleagues with this knowledge can help you answer customer enquiries and play a more effective supporting role.
Concerns are fairly common around new build homes today, so alleviating concerns and getting to the crux of key issues is an enormous benefit. Only constant research can help in this, and you can ease the anxieties potential buyers and investors didn't feel comfortable sharing at first.
Keep your building site in impeccable condition. Be aware that curious buyers visit construction areas to see how people work and gauge how effective the overall development is.
If they witness an overly messy, unsafe or otherwise subpar environment where liberties are being taken, they are likely to take their search for their dream home elsewhere.
Smart Tech Necessities
Buyers may have a good idea of what they want. They may not necessarily be fully aware of what they need, particularly if they're not savvy with technology.
However, they'd soon learn the perks of certain devices if you integrate your new build homes with smart tech solutions. These technologies can be both stylish to own and practical to use, performing important work and functions on behalf of the homeowner.
For example, smart thermostats can be a worthwhile addition, giving homeowners an accurate estimation of their bills and associated costs.
As more people struggle to keep up with these fees, additional measures could help them significantly. Smart gadgets in new homes can be less about helping people living in luxury and more geared toward protecting their interests and livelihoods.
New build homes should be constructed with the future in mind. They should always feel fresh and exciting, and smart tech can play a huge role. Actively take steps toward key innovations, and people will naturally be intrigued.
Customer Service Expectations
Some builders make the mistake of thinking customer service isn't their forte and resign themselves to that point of view. It's a misconception that should be dispelled immediately.
Customer service isn't some separate division of a construction business. Every worker represents the firm and must have the skills required to deal with customers with tact and sensitivity.
That means improving listening skills, patience, and providing informed responses to any interested person's enquiry. All builders should be personable and approachable without adopting salesperson-like demeanours.
Despite your diligence on the construction site, there isn't always a way to avoid issues with freshly built homes. Human errors occur, and oversights happen.
Therefore, you should ensure that you and your colleagues are reachable, well-versed in making apologies, and dedicated to setting matters right. Dealing with tense and stressful situations can be a challenge, but it shouldn't be avoided.