Renovating your home is a golden opportunity. So much about your home life can be improved through these projects, from your home's efficiency to your relationships with others.
Achieving such seismic ambitions doesn't come easy, though. First, you'll need to consider a few things, ensuring that your project covers all essential bases with as little drama as possible. But what should you be thinking about?
We've got you covered! Here are 5 important things to consider when renovating your home.
Your Budget
Renovations cost money. Duh.
However, financial factors are being more keenly considered by homeowners today. That is to say that the cost-of-living crisis has inspired many people to rethink the renovation plans they had in mind. You likely don't need us to tell you things aren't how they used to be! There are protests over pay country-wide, and few people are willing to splash their cash without a second thought.
Money situations can change, too, though. Many of those pay disputes are now being resolved by the government, and more will likely follow. Perhaps you have savings tucked away elsewhere that could fund essential renovations too? Whatever happens, things usually work out one way or another, so keep an eye on your money and potential renovation costs. The situation is lucid, and even if things seem dicey now, think of your project as TBD rather than outright cancelled.
Durable Flooring
Some renovations are all style and no substance. If you do have a limited budget, then it's important that the renovations you make really last.
Take laminate flooring, for example. Benefits include:
It's stylish and in demand, making it timeless from an aesthetics POV.
It doesn't require a lot of maintenance work, which means you spend less time cleaning, and it's less likely it'll be ruined.
It's very durable, with some being resistant to scratches and general impacts. Even dogs can run around without issue.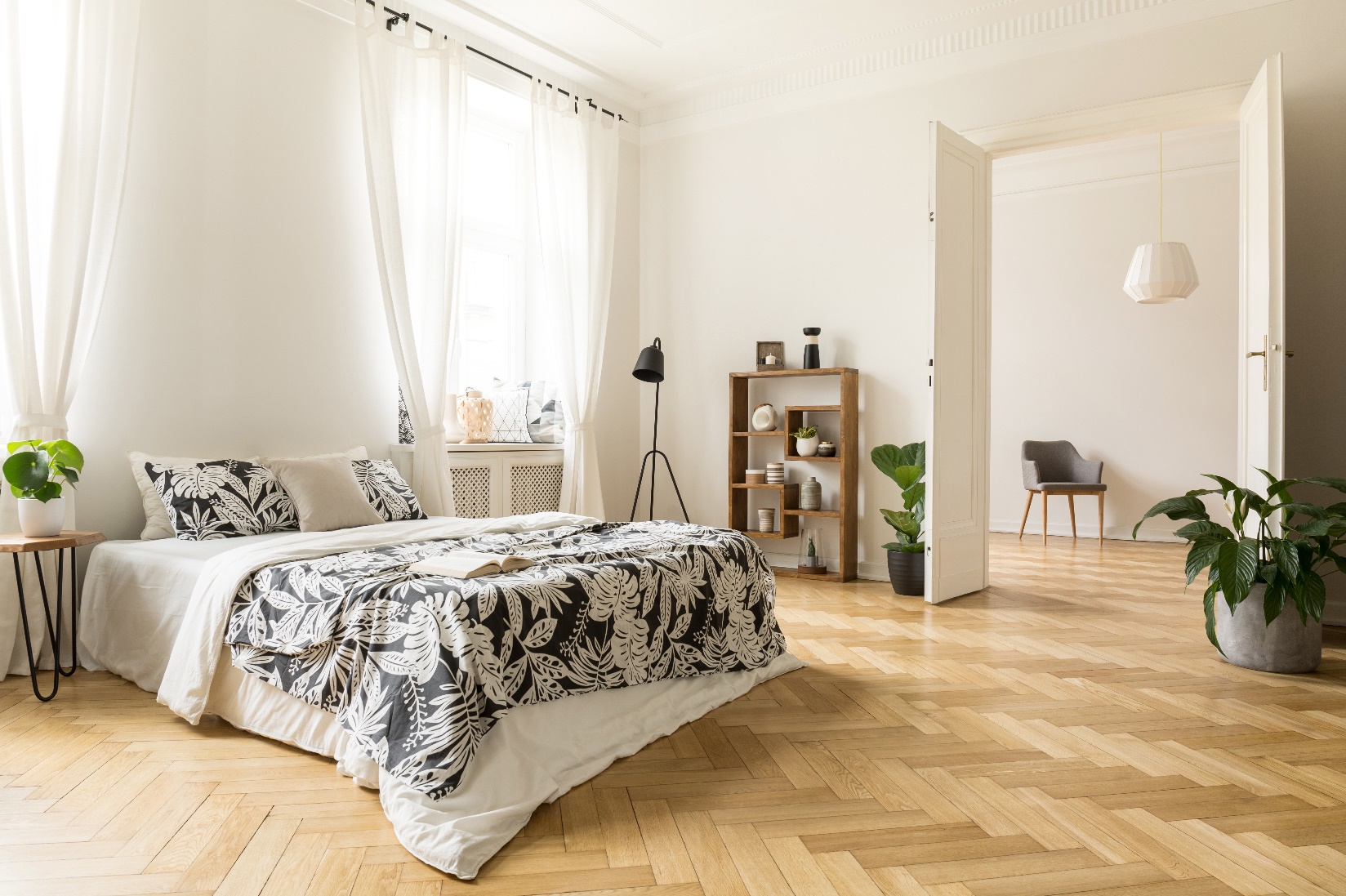 You can get great laminate flooring from Floors Direct, which also provide free samples and the potential for free delivery under some circumstances. They're inundated with excellent customer reviews, so you can trust the quality of the product and service you'll be experiencing here. At least there's no harm in a sample, so give that a go and see if it works for you!
Think about more than just laminate flooring too. Things like insulation can stop pipes from freezing, potentially preventing floods. It can stop the spread of mould and lower your energy bills at a time of greater spending on them. When choosing renovation, go with the strategies that have long-term benefits first, rather than just giving your home a quick makeover!
Cleaning Up
You might not need to clean up some shiny new laminate flooring very much, but most renovations are mucky affairs. Whether you see things through with a bit of DIY or whether you've called professionals in, a clean-up plan is always required.
Ideally, you'd undertake these measures in an eco-friendly way too, or work with builders willing to adopt those practices. Recycle and reuse as much as possible. That way, you can go about your renovation with a guilt-free conscience and feel that your project was for the greater good after all!
Clean up as you go instead of leaving it until the end, as well. That way, these measures can be constantly enforced, and things won't be too overwhelming to manage at the project's end.
Securing a Warranty
Unfortunately, there's no such thing as 'straight shooting' when renovating your property. A lot can go wrong very fast; that's life!
However, just because things go wrong doesn't mean they should be allowed to get worse! That's typically where warranties come into play, covering the costs of repairs and fixes if a builder has done a sloppier job than hoped for. You don't lose money and don't need to start getting angry with the professionals for any honest mistakes they've made.
Warranties also encourage professionals to do their best work. Even though they will fix things when required under these arrangements, they don't necessarily want to, as it can cost them time and money. These measures make it less likely that these pros will take any liberties.
Other People
Your home is yours to tinker with as you see fit, and that's great. But how might your renovation decisions influence others? It's definitely worth thinking about!
Do the family members you're living with approve of your design decisions? Could they suggest anything better for themselves? Can your pets still get around your home safely and easily post-renovation? What about any friends that might visit who have mobility problems? Ultimately, your renovations could work for you, but they should also please others, too, if possible!
It's not just about your loved ones, either. There is an etiquette one must follow when renovating a home regarding your neighbours, too, so it's important not to lose sight of your manners. Remember to communicate regularly, instruct your builders to be quiet where possible, and always thank those nearby for obliging.