Your roof is a significant aspect of your home's exterior. Besides enhancing curb appeal, it protects your family from the elements, increases air conditioning efficiency, and increases your home's value. Damaged roofs can leak, enhance mold growth, and cause problems during insurance claims.
If your roof is in a deplorable state, consider roof restoration, as it's meant to extend your roof's life and is a cheaper option than roof replacement.
The roof restoration process depends on the roofing material used and the nature of the damage. You should consider roof restoration if gutters and down-pipes are in poor condition, you notice broken, porous, or cracked tiles, the roof is saggy, there's moss growing on the roof or in the gutters, or the plaster is beginning to seem exposed.
Here are roof restoration tips to consider.
Hire professional roofing experts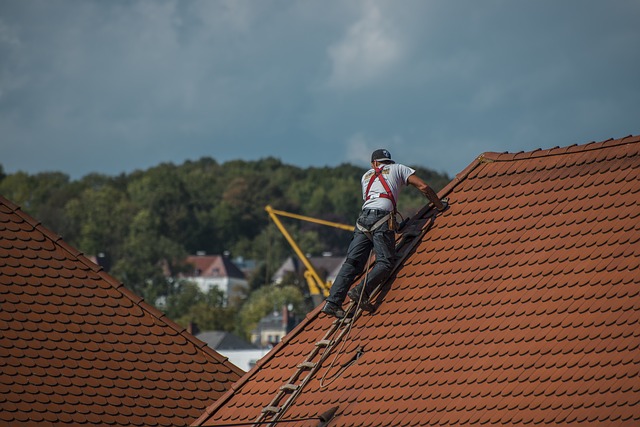 Roof restorations can be complex and sensitive, especially if the roof's underlying support structures are damaged. To ensure that your is in good hands, hire roofing experts such as Landmark Roofing because they'll use high-quality roofing materials while observing professional roof restoration techniques so that your roof is done to satisfaction.
Inspect your roof
Roof inspection allows you to identify the roof issues and the extent of damage to help you determine whether you need a roof restoration or replacement. If you find that a large part of the roof is sound, you may need to do permanent repairs to extend its life.
However, if your roof has signs of wear and restoration can only solve the problem in the short term, re-roofing would be a better strategy. Since roof replacement requires time to prepare and plan, you may consider affordable repairs to keep your roof sound until you're ready to re-roof.
Choose quality roofing materials
Choosing quality roofing materials is inevitable, especially if you want to avoid frequent roof damage. While you may want something durable and cost-effective, spending a considerable amount on your roofing materials ensures that you save in the long term. Research the best quality roofing materials and consult a roofing expert for advice.
Prioritize safety
While the right time to restore your damaged roof may be as soon as you notice the problem, waiting for a while wouldn't hurt. This is because it's essential to perform your weather restoration work only when the weather conditions are favorable. Restoring your roof when it's raining or windy increases the risk of the roof falling.
Additionally, high temperatures can damage your shingles, making it hard for them to seal correctly. Consider using appropriate safety gear to protect yourself against any accidents that may occur.
Fix roof vents
Roof ventilation helps with temperature stabilization between the roof and the attic. Without vents, the roof becomes more prone to snow and ice build-up in winter because no warm air can reach it from the attic. When doing a roof restoration, check whether any of your vents are broken.
If there are nails under the shingles, replace them with rubber-washed screws or remove them from both sides of the vent. While you can solve the problem temporarily through caulking, replacing the damaged vents is the only long-term solution.
Endnote
A damaged roof may cause damage to your home, prompting further expensive repairs. Consider restoring your roof as soon as you notice any issues. Regular roof inspections can also help you identify problems as soon as they arise.