New York City is home to hundreds if not thousands of businesses with millions of potential customers within a twenty-mile radius. Operating a business in one of the busiest and most highly competitive commercialized cities in the country is an opportunity of a lifetime for several startups and entrepreneurs. Here, you have higher visibility and a chance to connect with customers. Therefore, it is of utmost importance to locate your office at a prime spot, putting your business in the right place at the right time.
Top Features to Consider in a Commercial Office Space in NYC
There's more to a building than location. To help you locate the best suitable location for your office, we have compiled the top five features any business owner should look for within a commercial space.
1.
Noise-Resistant Spaces
Offices are meant to be distraction-free, but that's not always the case in a city like New York. From noisy freeways to loud businesses next door, your attention can quickly get drained if the building is too loud.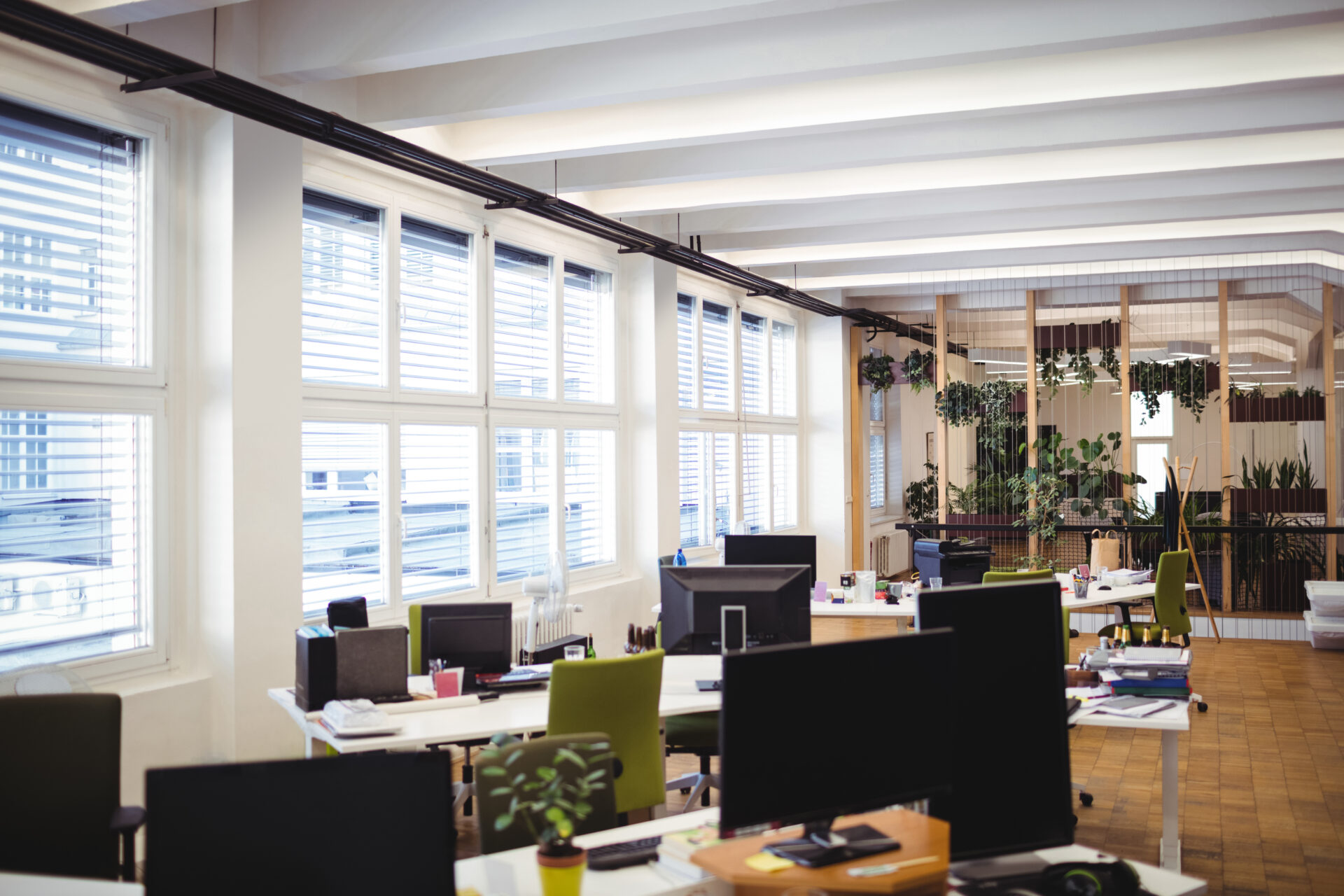 Fortunately, there are countless ways offices can lower this sound pollution.
One of the largest methods recently is acoustic panels, which absorb sound leaving and coming into the office. Choose an office space that is constructed using noise-cancellation or noise-resistant material which is a bonus for the workers and clients.
2.Talk about the Price
Sometimes several startups struggle to upkeep the pricing. When looking for commercial office space in NYC, the price is a deal breaker. Spending too little or too much can put you in heavy debt. You do not want to struggle to pay the rent or to downsize your business, moving to a low-priority location. Therefore it is important to ask: 
Can you afford the three-month deposit in advance and the office rent?

Is there any hidden cost that you should be aware of?

Are you paying extra rent or is the rent similar to other offices in the neighborhood/building?
Such questions will give you the right indication to ensure whether the place is affordable.
3. Updated HVAC System
Being uncomfortable while you're at work is the worst feeling possible  – especially when the office is either too cold or hot.  You're at work for around 40 hours a week (the majority of the day is spent here), which is why it's important to have a good HVAC system that works for your needs.
When walking through any building or even looking at the listing, don't be afraid to ask about the HVAC system. Things like backdraft dampers, and self-cleaning industrial filters, can make a huge difference in how your building runs.
4. Outdoor Spaces for Fresh Air
Consider what type of amenities you want to offer to your employees in a new space – indoors and outdoors. A modern office space that is spacious and equipped with an outdoor workstation will help establish your brand's goodwill among employees and any potential walk-in visitors.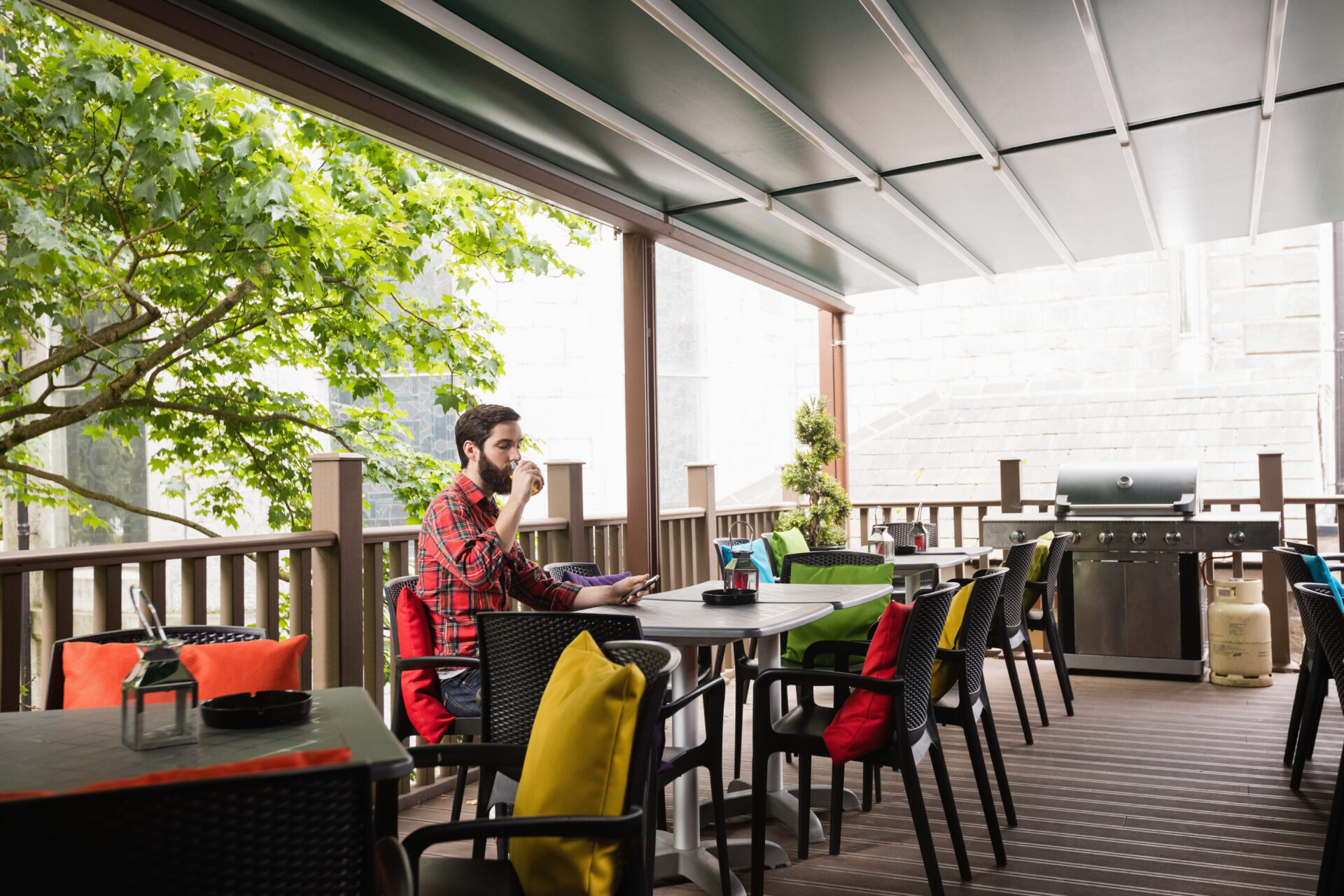 Whether it's a beautiful rooftop garden or an outdoor cafeteria, these need to be easily accessible, affordable to maintain and must have appealing aesthetics.
Look for items like high-quality roof deck pavers that can create a beautiful and comfortable outdoor space. Using native plants that are low in pollen can make these plants simple to maintain while still being attractive and easy to be around.
5. Easily Accessible to Transit and Parking
One of the largest issues businesses deal with in the Big Apple is where their employees and customers can park. Therefore ask the primary question, "Is the office space far enough for employees and clients?"
Although most people take public transit at some point, 71% of homes in NYC have at least one vehicle, and when they come to your business to work or shop, they'll need a landing spot.
A location closer to public transit is most desirable. People will be more likely to take a train or bus if they know you're close to the stop and they won't have to walk very far.
Your Business Deserves the Best Building Possible
Whether this is your first commercial building or your tenth, it's important to make the best decision possible. Consider these features before you sign the lease for your new office space.