Your home is a lifetime investment and the kitchen is its beating heart. Countless efforts go into making a kitchen eye-appealing and functional. With wear and tear, kitchen upgrades are a must-have. Period. Whether it's smart storage solutions or adding upgraded appliances, any type of upgrade can enhance your kitchen's functionality. If you're looking for kitchen upgrades you don't want to miss out on, then these cool kitchen ideas will help you to make the right choices.
Must-Have Kitchen Upgrades for Your Home
With the help of several remodeling kitchen designs and professionals, here we've compiled must-have kitchen upgrades that you will love to install.
1. Contemporary Handleless Hardware
In 2023, more people will be opting for handless kitchen cabinets! This hardware style is quite appealing to modern homeowners. Plus, you can choose to have the high-quality stain or paint you decide to use on it.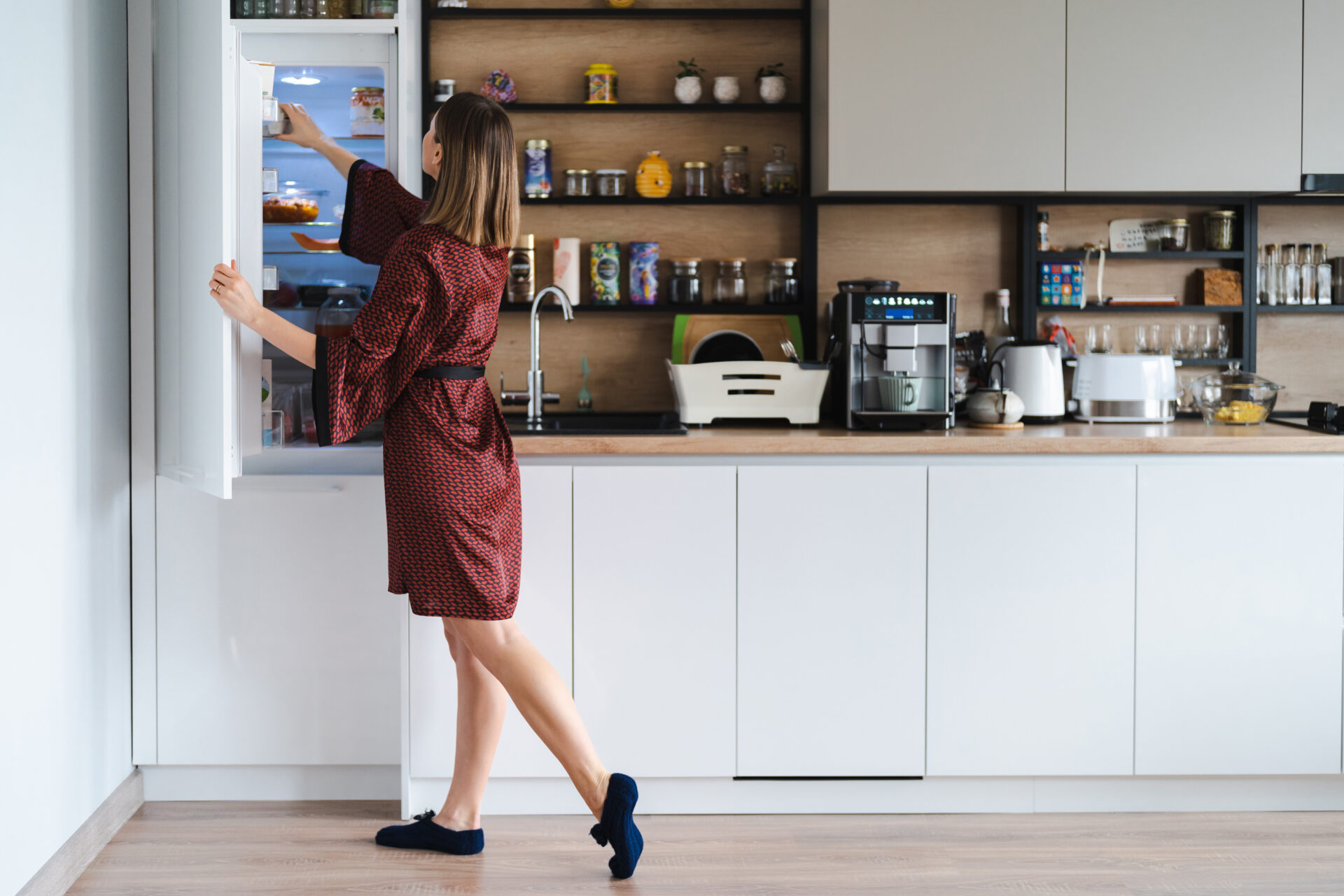 2. Gorgeous Stone Detailing
Stone is back in style, and homeowners are scrambling to find ways to include it in their kitchens. One of the best ways to put this attractive material to use is to add a manufactured stone veneer accent wall! This wall will draw eyes and create visual intrigue without overpowering the room.
The three most popular choices to incorporate stone veneer in the kitchen are either as the backdrop of the cooking section or sink or as the bottom wall of the island.
Make sure that you go for a tone or color that flows well with the rest of the room, or even consider using this stone detailing as the springboard. It will help decide the other details of your kitchen.
3. Lighting That Sets the Stage
Kitchen lighting is a lot helpful in daily chores. Whether you are cooking or cutting vegetables, any task will require a specific light source. For instance, layers of lighting can make your kitchen look spacious. While kitchen modeling, keep the size of the window in mind to let in natural light. Also, plan how you want to install additional LED or track lights to show off the space.
It's best to use recessed ceiling lights to illuminate work areas like the sink and the island. Sconces are a beautiful addition over the floating shelves. If you'd like to, add undercabinet lights – these are amazingly helpful while you are cooking.
4. Molding for Kitchen Cabinets
Molding adds the finishing touch to kitchen cabinets. It also improves the overall look of the kitchen. Homeowners have multiple molding options to choose from. They are available in different styles and ceiling heights. Crown moldings are the most popular finishing choice for wall cabinets. Some of the choices also include:
Light rail molding – For the bottom of wall cabinets
Base molding – For a decorative trim at floor level
Fillers – Used to fill any leftover space
But if you don't know how to put crown molding on kitchen cabinets, we recommend asking for professionals to guide you.
If you're planning on having your kitchen painted, ask before you apply the molding! A great business will give you some tips on whether to hold off or apply the molding before they paint.
5. Multi-Functional Island to Chop On
Who wouldn't love to have a multifunctional island? Butcher Block is asserting itself as one of the top materials for kitchen islands in 2023, but it's important to know how much work and cost goes into this! A Butcher Block counter can cost between $200 to $300 per square foot, which is more expensive than a simple countertop and requires a little more work.
If yours is an open kitchen plan, reserve a usable portion of the island for chopping. Use the rest of the island top for cooking, as a serving breakfast table, or even additional storage space.
6. Storage You'll Want to Show Off
Storage is king in the modern home, and nowhere is that more evident than in the kitchen! The right storage solution will determine how functional your kitchen is. If designed incorrectly, even cabinets and drawers can negate the storage space. We recommend adding drawers or pullout shelves (best work for corners too!).
The maximum storage most house hunters are looking for is under the kitchen islands and also a large walk-in pantry. Of course, not every kitchen has the space to devote to that, so try to fit in any of the following storage ideas to declutter your kitchen space:
Install floating shelves

Add freestanding shelves

Install a pegboard

Add tension roads inside cabinets and drawers to compartmentalize etc.
7. Awesome Stain and Paint Choices
The stain and paint choices you pick for your cabinets and walls will affect how this space feels. From earthy tones creating a comforting oasis away from the world to reds making it into a room where everyone is angry the moment they walk in, you can create a whole narrative with color.
If you want to go for a seamless look, it's a good idea to consider working with professionals! Making small mistakes can add up and leave an entire room looking lazily done, so trust the pros to do it correctly. Regardless of what colors you go for, pick the best interior wood stain or paint for your kitchen. Doing this will ensure your surfaces will look great and last for as long as possible.
Some of the popular kitchen cabinet color tones include:
White

Dove white

Chantilly lace

Deep forest green

Navy blues etc.
8. Faucets That Do What You Need
Having a classic faucet in 2023 simply isn't good enough for the modern home! Instead, it's a great idea to get a tap that can do everything you need it to.
This ranges from filtering your water one more time before it makes it to your glass to getting a faucet that's either hands-free or just needs a tap to start working. These make your kitchen more accessible for you and will help you create a seamless kitchen experience.
Upgrade Your Kitchen for Best Functionality
We all love to have a kitchen that is fully equipped with modern appliances and constructed with quality materials. From granite countertops to tracking lights, there's a lot you can add to your existing kitchen model within your budget. Remember, these tips to renovate your kitchen with multiple upgrades the way you desire.