While you may think your home is in perfect shape, there are instances wherein a plumbing emergency can strike at any time. Plumbing emergencies can involve minor or major issues, including broken water lines, burst pipes, sewer system backups, clogged sinks, toilets, and leaky faucets.
Yet no matter how simple or severe the problem is, dealing with a plumbing emergency can be disruptive. Fortunately, it doesn't have to be a stressful situation if you know how to resolve it as soon as possible.
Read on to learn some essential steps to take during a plumbing emergency at home.
Call Plumbing Professionals
Unless you're a plumbing expert, you should call an emergency plumber to assist you with the problem. They can help you fix the plumbing emergency immediately at any time.
Aside from that, they can also offer guidance over a phone call on what things to do to handle a particular situation. In doing so, you must give all the necessary details to ensure they bring the right tools.
Moreover, calling a plumber can help minimize the damage associated with a plumbing emergency. So, if you have yet to pick a suitable plumber, you may check out Aussie Home Services and similar providers to get more information.
Disconnect And Move Electrical Appliances
While waiting for the plumbing professionals to arrive, it's important to disconnect all the electrical appliances that may be affected by the plumbing emergency.
For example, if the issue involves water leakage, you need to turn off electrical equipment to prevent further damage and keep everyone safe against the risk of electrocution. Moreover, if possible, move these items away from the affected area until the plumbing issue is fixed.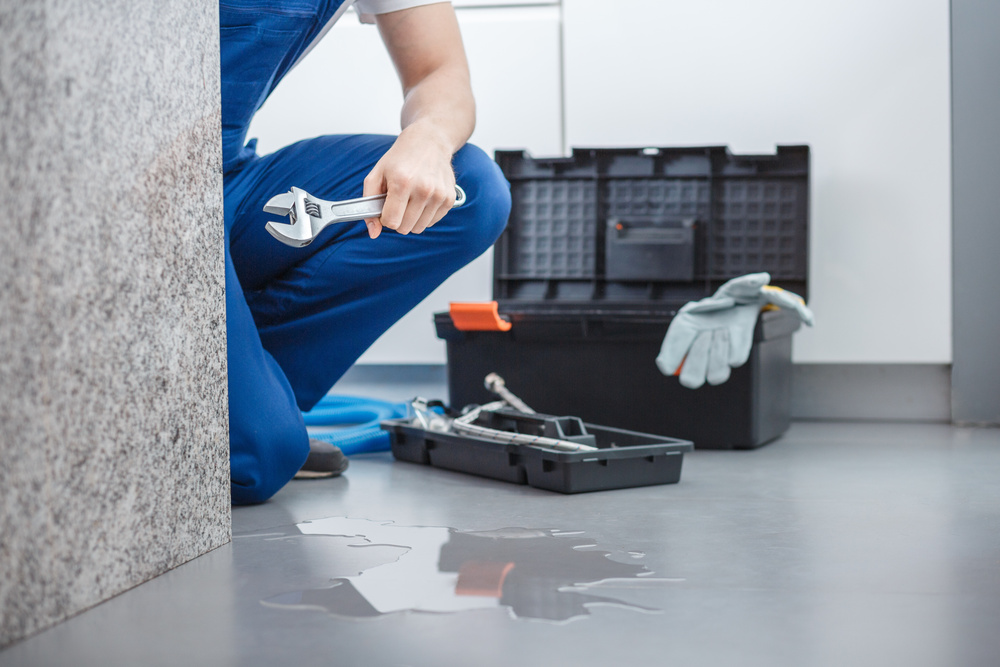 Turn Off The Water Supply
Apart from switching off and moving electrical appliances, it would also make sense if you turn off the water supply immediately. For instance, if the emergency involves a leaking toilet, you need to switch off its valve to reduce the amount of water leakage and its adverse impact on your property.
Additionally, cutting off the water supply when there's a plumbing emergency can provide you more time to delay the consequences and have a temporary solution to the plumbing issue until the plumbing help arrives.
Know The Source Of The Plumbing Emergency
Now that you've switched off the electrical appliances and water supply, it's time to assess the situation carefully. You can do this by diagnosing the cause of the plumbing problem.
For example, you may find some signs of mildew growth, peeling paint, warped flooring, or a musty odor in a particular area of the house. All these things can signal water damage or other related plumbing issues.
Hence, if you want to handle a plumbing emergency properly, check around the house to know the source of the problem. That way, you have all the information you need when the plumber arrives at your home to fix the issue right away.
Document The Plumbing Problem
A plumbing emergency may cause water damage. Depending on the extent of the damage, you may have to replace some of your electrical appliances or make some home repairs. In that case, you probably need a large sum of money to cover the repair or replacement costs.
Fortunately, these plumbing-related expenses may be covered by your homeowner's insurance policy. However, you need to document the problem and its corresponding damage first before you can file a claim and seek compensation. Make sure to take photographs and videos to support your insurance claim in the future.
Do A Cleanup
To prevent further water damage to your home and its contents, you need to clean the affected area as quickly as possible. With this, you can minimize the extent of the damage that may result in costly maintenance and repairs.
When doing the cleanup, ensure you use towels, old blankets, and mops to remove the water from the area. If the leaks come from the ceiling or roof, don't hesitate to use buckets to catch water. If the water leaks originate from the basement, you can use fans and humidifiers to speed up the drying process.
Final Thoughts
Remember that plumbing emergencies can happen without prior warnings, so you may be unprepared to handle the stress associated with the issues when they occur. Luckily, you'll know how to face the situation without too much stress by keeping in mind the essential steps mentioned above.
Remember, immediate action following a plumbing emergency can help reduce the water damage to your home and its associated costs. Furthermore, it can provide you with peace of mind knowing you can manage a plumbing emergency well.