Once you have your own house, it's been fully paid off, and you can claim it as your own house, you always want to start decorating it to make it your own little space to call home. The hard part would be to decide what style you want to go for.
Do you want a Rustic older-looking home with the vibes from the frontier and cowboy age? Or how about a more Modern look, that is sleek, smooth, and calm? Can't decide? Then why not do both!
Making a Modern Rustic style mix is very simple, and has become a very popular trend in the past years. You can do so by adding rustic artwork to accent the modern furniture, or by changing your fireplace into a farmhouse fireplace, or even editing the front and back porch into a concoction of design to bring the look outside.
There are many ways you can bring this style to your home, and here are some!
Rustic Artwork with Modern Furniture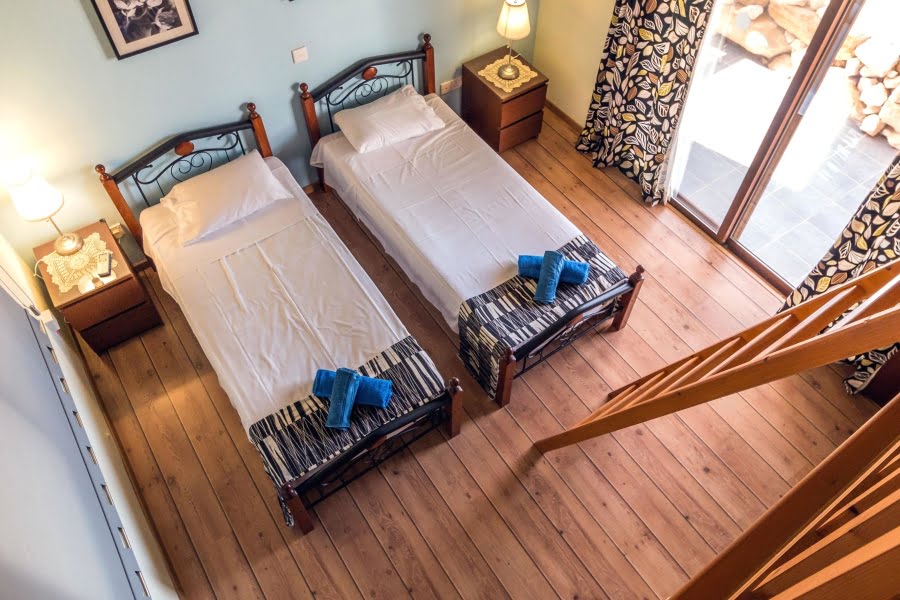 What really sets the 'rustic' decoration and design apart from every other style, is its use of wood and bone for artwork. People would display skulls of cattle, or other animals the same way you would display taxidermy around your house if you were a fond hunter.
That doesn't mean all the artwork you're going to find for your house with a rustic feel will be skulls and wood, but the majority of it will try to incorporate the old rustic feel with carved wood, or carved material to look like styled or engraved skulls.
This can be beautiful artwork that can bring great additions to the look of your home with flawless modern furniture to complement and mix the pair. Have a set of hanging cow-boy hats, some carved cow skulls, or even wooden artwork right about or next to your sofa and love seats!
Choosing a Neutral Palette for The Wood To Accent
Wood itself brings a great color depending on what kind of tree it is fell from. You could have a nice white shade of Birch, or if you get Oak it would be the calming browns going to a Yew or Willow and it starts to hue to green. Regardless of what wood you pick, it'll bring a nice rustic feel that will accent the home.
To match this, or go with the flow of it, you should follow up with a neutral pallet of whites, greys, and other simple colors as such.
For one, there weren't a lot of different paints you could acquire while on the frontier, and building was mainly for survival or necessity, not for looks. And two, whites and greys allow the wood to bring a nice color on its own, setting your home apart from others.
Using Nice Wood Paneling For Walls
If you already have tile for your floors and are looking for a way to change your walls to bring the rustic feeling into your home, you could use wood paneling for your walls that would get the more clean and straight look of the Rustic feel.
This is a simple way to achieve a more rustic look without changing the floors if they are some other material and can be achieved through the use of using wallpaper to make the walls look more rustic or like wood paneling, or you can go the extra mile and fully change the walls.
Just like how a neutral pallet would compliment wooden floors or the wooden accents, the wooden walls that are paneling would complement the modern floor or furniture and decorations you may have. The Rustic look and style have a big emphasis on wood that is straight, clean, and natural.
Including a Farmhouse Fireplace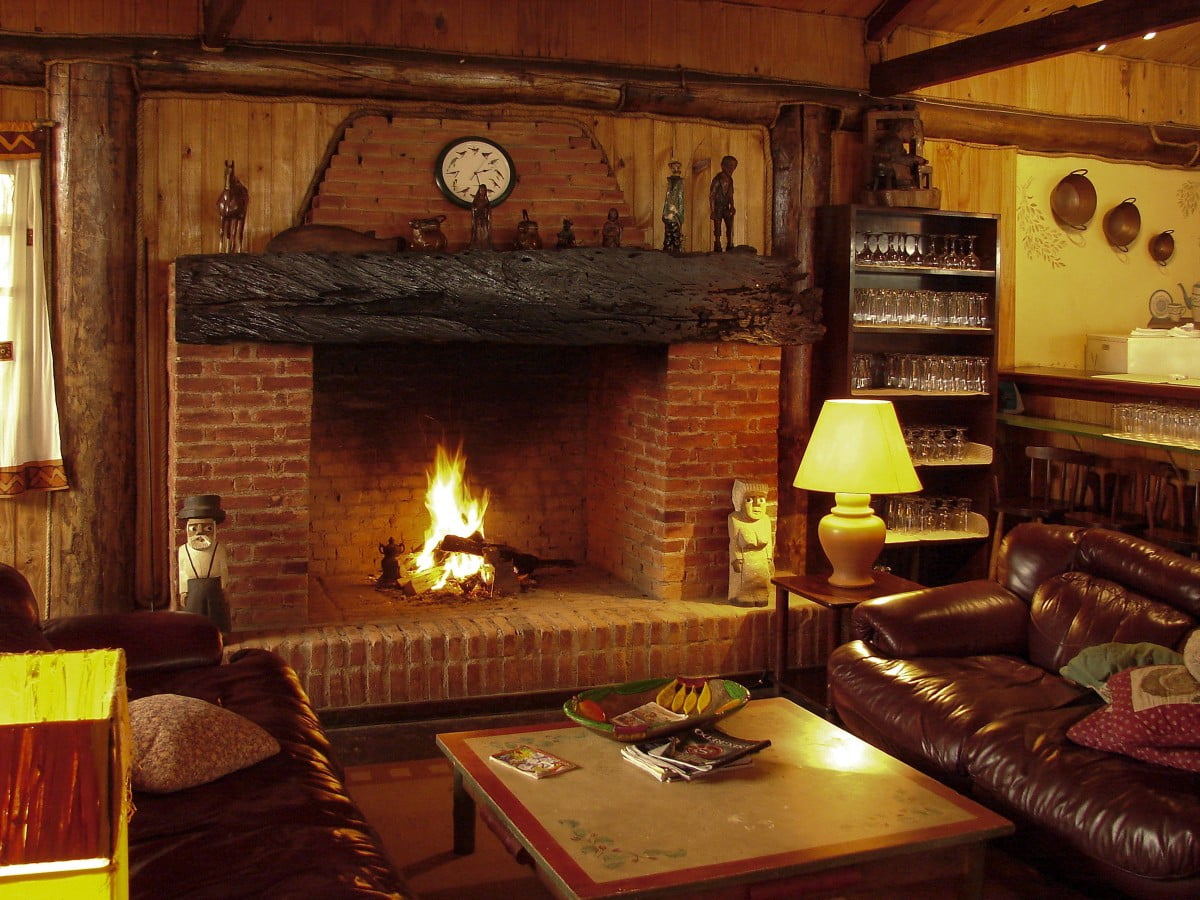 What kind of Rustic mix with a Modern look would be complete without a fireplace? And to bring the more rustic feeling in this modern world would be the addition of a Farmhouse Fireplace. The farmhouse fireplace seeks to use the space around the fireplace as decoration rather than just space.
You can also change up the normal fireplace that has stone architecture built around it for wooden designs or look to change the fireplace, or you can invest in getting an entirely new mantlepiece that brings a Modern look while changing it up to get the Rustic feel.
You have many possibilities when changing up your home to get the Modern Rustic look with a fireplace, and each can be explored to see which one suits your home and ideal look perfectly. And if you would rather go with a modern fireplace look, you can check out some great electric fire place inserts online.
Use Cabin Vibes to get The Rustic Feel
When you think Rustic, you instantly get an image of Abe Lincoln with his log cabin built from trees he hewed himself. This is because the log cabin is the perfect image to capture the idea of a Rustic frontier home or settlement with the use of nature and what is around the area to build your home.
This is achieved through the use of many kinds of wood and stones for your building, looks, or accents. Imagine having a floor made of wood, along with stone trims right before it gets to your painted wall for the mix of a modern with the rustic look.
Or you could have wooden poles run up and down your home to serve as support beams even if your home doesn't necessarily need them. These wooden poles could also serve as ladders to help you climb from one floor to another, or get to a window that is made of glass for the modern look mixed with a rustic feel.
Touching Up The Outside Too
While in the modern age you are accustomed to the use of air conditioning and being inside with our technology like computers and TVs, those in the frontier did not have that luxury. If anything, they had fans inside but did not have AC. So people would spend a lot of their time outside, doing tasks, relaxing, or socializing.
With that in mind, it is important to realize that your front and back porch are also an extension of your home and can be decorated with this rustic modern style mix. Think of what people wanted or needed outside during a hot summer day or cold winter morning.
Pitchers of water or lemonade at the ready, while having fur blankets ready on your wooden chairs or reclined benches. Along with a nice wooden table off to the side to set your glasses down and enjoy the nice day, regardless of the season. This is the picture of a great idea for a Modern Rustic porch.
Setting The Tone With A Modern Rustic Decor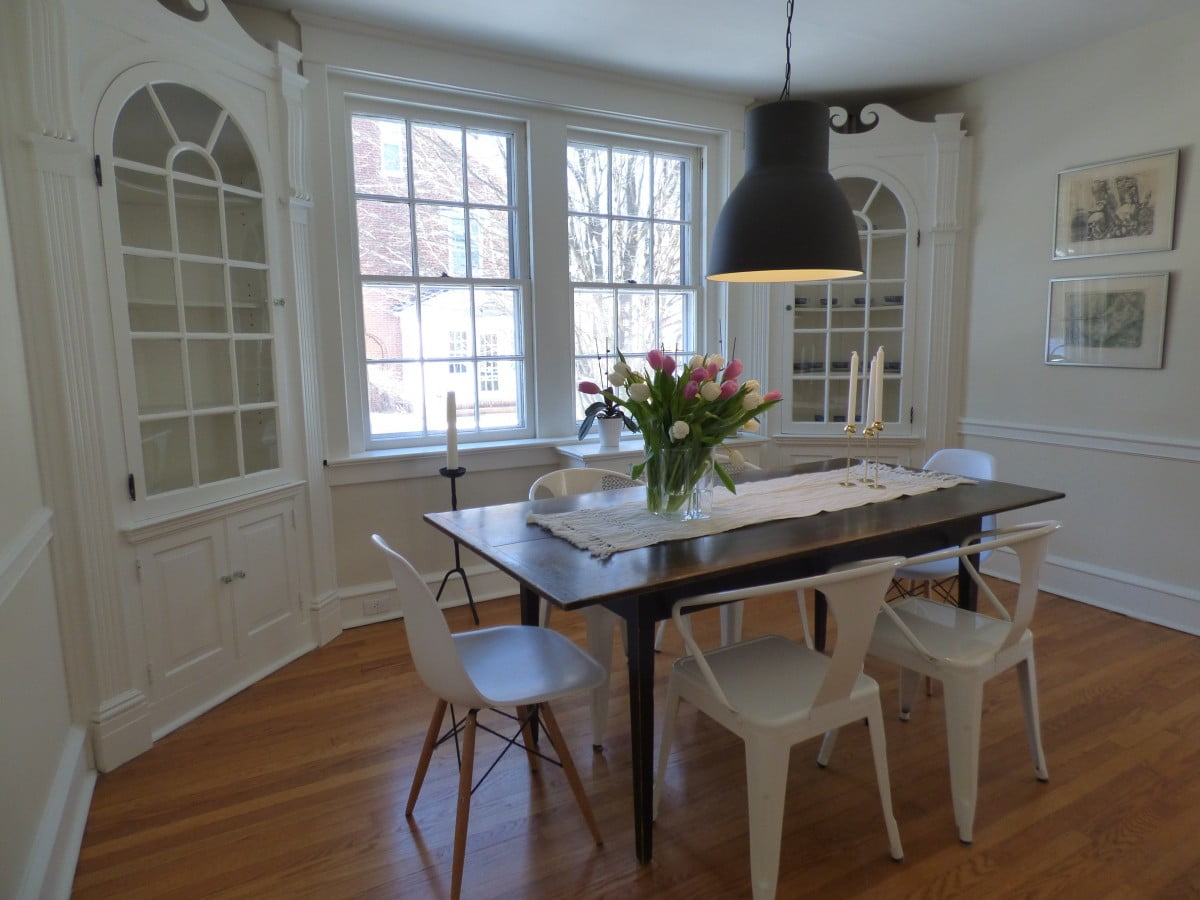 Designing your home is a great way to personalize your home, especially getting into all the different decoration ideas and ways to change your house to be what you want. The Modern Rustic look is a popular trend that is becoming more and more advance and developing different ways you can achieve this style.
If this is a style that interests you, try adding a farmhouse fireplace to your new home, or getting a change in artwork, or even adding some wood paneling with a nice neutral pallet to accent your home!