Did you know that about 10.4 million homes in the US have a swimming pool? If you are among the population that own these structures, you understand the importance of keeping them free of germs and dirt.
While there are numerous companies offering cleaning services, picking the right one may be challenging. Still, it's essential to work with professional, convenient, and reliable service providers to keep your pool sanitary.
Are you wondering how to pick the best pool cleaning company? Read on for six tips that will guide you in the selection process and help ensure you get value for money paid for these services.
1. Consider Pool Cleaning Experience
Companies that have been providing pool cleaning for an extended period are likely to offer better services. This is because they develop innovative skills on the job and understand the most effective products to use.
With their expertise, you can deal with issues like algae growth without using too much chlorine. Companies with adequate experience may also offer various pool maintenance services. Such include fixing faulty filters, correcting poor circulation, and reducing energy consumption in heated pools.
2. Check for the Right Equipment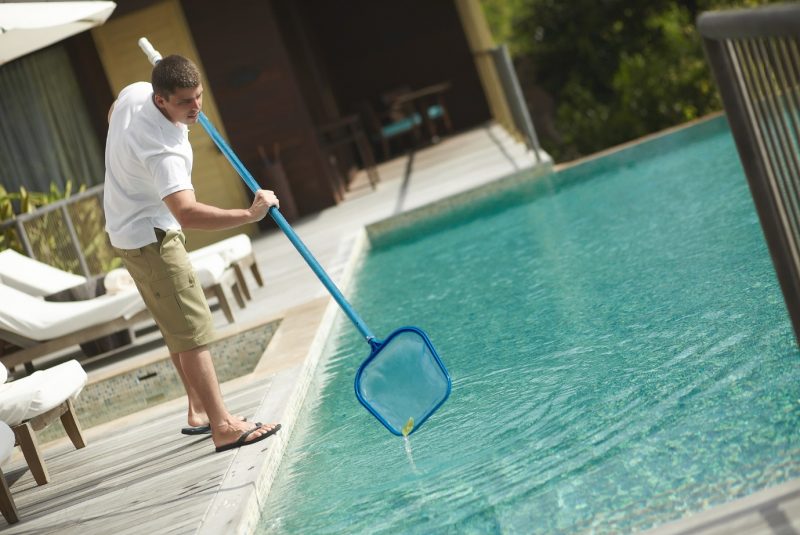 When looking for a reliable service provider, confirm if they have the right tools. The pool cleaning equipment to look for are suction vacuums, robotic pool cleaners, and telescopic poles.
It is also essential to check the hygiene standard of these tools and their storage condition. Companies that rinse and sanitize their cleaning tools eliminate germs and bacteria from other pools they service, avoiding cross-contamination.
3. Compare Costs
Before working with a specific pool cleaning company, contact several firms to inquire about their pricing. After that, analyze the type of services offered and the efficiency of equipment they use. With this information, determine if the pricing of individual companies is fair or costly.
Comparing cleaning costs will allow you to pick a service provider that meets your needs within a specific budget.
4. Look for Insurance
While pool cleaning accidents are rare, it's still crucial to work with a brand that provides insurance for employees and clients.
This way, you avoid paying expensive compensation and medical expenses in case of injury. Besides that, the company will repair or replace any pool parts that may suffer damage during cleaning.
5. Read Reviews
Reading online reviews is an effective way to understand the type of services a company offers. This step also helps identify if the brands you consider are professional and fast to address customers' concerns.
Browse the pages of the companies you consider and look for reviews from previous clients. Moreover, check their social media pages for comments and ratings from homeowners they worked with in the past.
6. Pick a Pool Cleaning Company With Certification
An ideal company for offering cleaning swimming pool services should have certification. Such documents are indicators that their employees meet the standard requirements and know how to observe safety precautions.
Working with a licensed brand will also give you peace of mind knowing that your facility is in the hands of professionals.
Learn More About Pool Cleaning and Maintenance
Determining the best pool cleaning company to hire may seem like a daunting task. But, with the discussed tips, you can identify the most suitable one based on your needs.
For more information on pool cleaning and maintenance, browse this page today to read other posts.