If you have a routine yard clean-up, you'll always end up with piles of grass clippings, twigs, and leaves. Once you finish clearing your yard, the next step is disposal.
Proper yard waste disposal after a long day of cleaning up is essential. If you don't want to leave garbage bags in front of your property, there are various ways to deal with it efficiently.
However, if you find it hard to dispose of this waste, here are several ways to deal with yard waste effectively:
1) Hauling Your Yard Waste
Depending on where you live, several areas have yard waste collection facilities or composting centers that readily accept organic materials. You can decide to haul your yard waste to the designated areas, which is a simple task you can do without additional expenses. All you have to do is bring your garbage bags full of waste to the facilities.
Don't forget to check the facilities' websites (if available) for specific instructions on disposal and disposal rates. Some facilities will require you to sort out grass and leaves from tree branches, while others offer the service free of charge.
2) Hiring A Same-Day Waste Removal Service
If you want to lessen the time and effort of disposing your yard waste, it's best to hire a same-day junk removal service. Professionals will load all your waste and rubbish into a truck. You don't have to concern yourself about heavy lifting anymore, and you'll rest easy knowing that your waste will go through an eco-friendly disposal method.
If you're interested to learn about this type of waste disposal in Sydney, checking one like this and others in your area would help you immensely.
3) Renting A Skip Bin
Skip bin rental is also a suitable disposal option if you have large amounts of yard waste to deal with. Depending on the company you'll hire, you can choose from skip bins in different sizes. However, make sure you'll select the correct size that can accommodate all your yard waste.
After deciding on the size of the skip bin, the company will deliver it to your property. You can load up all your yard waste. When the scheduled date arrives, the company will haul the skip bin away for proper disposal.
One booking per household is sufficient for hard rubbish collection per year.
4) Hiring A Regular Pickup Service
Aside from an on-demand disposal service, you can consider a scheduled waste pickup service. You have the option to rent a separate bin that you'll use for any organic waste and set it out on your curb for pickup together with your regular trash.
Depending on the load you want to dispose, you can schedule a weekly or biweekly pickup, depending on the regulations of the company and the plan you'll select.
5) Composting
If you want an environment friendly approach when disposing of your yard waste, you can try composting. Your yard waste will make good additions when you already have a compost bin to place vegetables and eggshells.
The compost will come in handy in providing your flower beds and vegetable plots with extra nutrition to promote their growth. You can combine brown leaves, branches, and other garden wastes with food wastes as a starter for your compost pile.
6) Storing Branches For Firewood
When you have logs and branches after clearing out your yard, they make good firewood. Especially in areas that don't have accessibility to waste management services and composting centers, burning yard waste might be the only option. Sadly, the process contributes to pollution and poses a risk to wildlife.
Depending on the area where you reside, you might need a permit to burn your yard waste—as long as it's a controlled fire. In case you're willing to go through this process, make sure to consult with the local authorities beforehand.
7) Creating Mulch
Creating mulch typically is one great way to get rid of leaves, twigs, and other natural components. Once you spread mulch over your vegetable plot or flower beds, it provides extra protection against weeds. When you place it over a sloping area, it minimizes soil erosion. However, make sure to shred the leaves to ensure a more refined texture.
Mulch is also essential if you reside in an area where the temperatures drop during the fall. You can also utilize mulch as a protective layer against the cold, especially for tender plants.
Mulch can also prolong the harvest season of your garden by providing insulation to cold-hardy plants and root crops. Additionally, when you place mulch around a tree's root zone, it can help maintain the soil temperature, minimize soil compaction, retain moisture, and serve as a food source for microbes in the soil.
Wrapping Up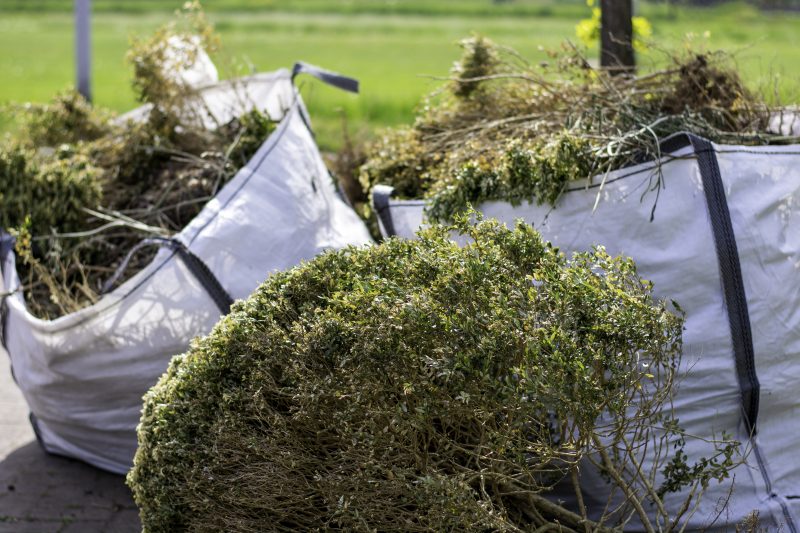 If you want to ensure the efficient disposal of yard waste, several disposal methods are worth checking out. Keeping your garden or yard clean and free of debris is an achievable goal with the help of the disposal methods mentioned in this post.