Many consumers make judgments the second they see a commercial building. Therefore, if you want to make good first impressions, it's essential to prioritize your commercial building's exterior or curb appeal.
Whether you serve staff, customers, visitors, or clients, excellent curb appeal plays a significant role in running a successful business and drawing in new traffic. If you're searching for a way to boost profits or attract new customers, you can never go wrong with improving your commercial building's curb appeal.
If you don't know where to get started, here are some of the foolproof ways you should know:
Schedule A Pressure Wash
Boost your building's curb appeal and protect your investment by scheduling pressure cleaning services Miami, FL. The surfaces of your building, parking lot, and walkways may accumulate grease and other dirt particles over time. A pressure wash can provide impressive results to improve your building's curb appeal on a budget.
Keep Your Sidewalks And Parking Lots Clean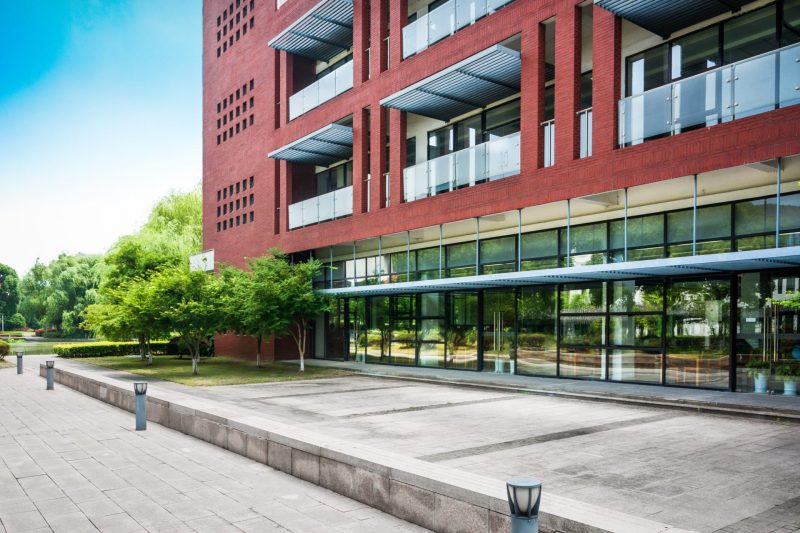 Your parking lot is one of the things potential customers see. That is why keeping them presentable and neat is one of the ways to improve your commercial building's visual appeal. So, hire someone to keep your sidewalks and parking lots clean.
If your sidewalks or parking lots are full of patchy areas and holes, bring in professionals to replace or repair the damaged pavement. Keeping your parking lot lines painted can help you achieve an attractive and fresh look.
Paint If Needed
If your interior office areas and exterior structures haven't been painted in more than five years, applying a fresh coat of paint is an excellent investment.
It can positively impact your space's overall value and appearance, which can help your property get noticed. So, consider drywall and painting services from professionals to renew your building's exterior beauty.
Invest In Landscaping
Not all commercial buildings have open spaces that can be landscaped. However, it's one of the foolproof ways to boost your commercial building's curb appeal.
Depending on your building's lawn or space, the first thing you should do is deal with what's already in place. For example, trim bushes and trees that are worth keeping. Get rid of dead grass and dying shrubs.
Before incorporating new plants, think of maintenance. Will you hire a lawn service regularly or install a sprinkler system? If not, hardy low-water perennials and sturdy grasses are an excellent choice. Consider shrubs and plants that are natives in your region.
Ensure that your garden areas are mulched and weeded. You may also add color accents using annuals. However, if you're unsure about what types of plants to consider or which garden features to add, it's better to hire a commercial landscape professional to get results.
Replace Or Add Lighting
Commercial curb appeal may also represent your company's sense of security and safety. Many business owners make the mistake of depending only on the street lights to enjoy savings. However, poor lighting can be a turn-off for consumers.
Fortunately, replacing and adding lighting to commercial buildings aren't as expensive as before. Whether you want bright and decorative lights or subtle illumination, you have countless affordable options to choose from.
What's crucial is installing them in places that get the least amount of light to brighten your building's exterior space, making it feel and look safer for everyone.
Wash Your Windows Regularly
Another way to enhance your commercial building's curb appeal is to wash your windows regularly. Clean windows can make a difference to your company's image.
Besides the apparent fact that dirty windows are unappealing, dirt and grime may reduce your building's natural lighting. Washing your windows won't only make your facility look good on the outside, but it will also maximize natural lighting inside.
Install New Signage
Signage is vital for every commercial building. It helps customers find your company quickly and informs passersby who you are. Unfortunately, your signage may become dirty or fade over time. If the cleaning is no longer enough, try replacing it with a new one.
New signage can provide you with the benefit of updating this feature. If you're using a painted board, get a LED sign instead for a more eye-catching alternative. It's also bright and easier to spot, especially at night or in gloomy weather.
Conclusion
Improving your commercial building's curb appeal is a worthwhile endeavor, particularly since it'll help you future-proof your company. The better your curb appeal looks, the better your chances of attracting new customers. However, this kind of project may put you in a financial bind.
So, if your budget is tight, begin with what's necessary and improve your building's exterior little by little. If possible, hire professionals to do the job for you and get the right solutions for your building's curb appeal.