Private clients, homeowners, and real estate developers seek the services of Custom Home Architects to design and plan houses for them. These houses include custom homes, villas, multi-family homes, and others.
It is essential that they possess the skills necessary to translate a client's vision into reality while working within a budget. The duty of Custom Home Architects is not limited to creating individual floor plans but is also responsible for designing layouts and advising developers regarding multiple housing units.
Let's understand further in this article what a custom home architect does to master your home design.
What Is A Custom Home Architect's Job?
It is the custom home architect's job to turn all of your hopes and dreams into something remarkable for your new custom home.
A custom home architect is an educated, specialized professional or firm that is very knowledgeable about all the systems involved in building a home.
They are well-versed in creating all the aspects and utilities of your home, including electrical and air conditioning design. Furthermore, they are fully conversant with the entire construction process, including site management and green construction.
A significant role a custom home architect plays, which you may not realize in the initial construction process, is checking the project's progress throughout each construction phase to ensure the builder and sub-contractors follow the design.
Value That An Architect Brings To A Project
Eliminate Errors
The preparation of detailed and accurate drawings can reduce design errors significantly, thereby saving your budget.
Through three-dimensional building information modeling, custom home architects can incorporate a greater amount of realistic, factual information very early in the process- thereby ensuring accurate budgets and schedules.
A plan based on the client's vision and their professional perspective allows them to enter the building process with a clear vision and a sense of security for their clients.
They are trained to know the most current best practices and provide superior design services to each client through continued education and experience.
Enhance Value
Architects undergo intensive training in order to become experts in designing spaces that are both beautiful and functional. As a result, architects are adept at understanding design plans created by non-professionals and converting them into reality.
It's important to note that they translate ideas, enhance value and make them a reality while simultaneously considering health and safety, durability, and practicality.
Project Coordination
Architects have an in-depth knowledge of all the parties involved in the construction process as professionals in their field. As professional tradespeople and builders, they are used to dealing with contractors and other tradespeople on a daily basis.
As a result, they know exactly who to talk to and how to coordinate at every stage to keep your project on track.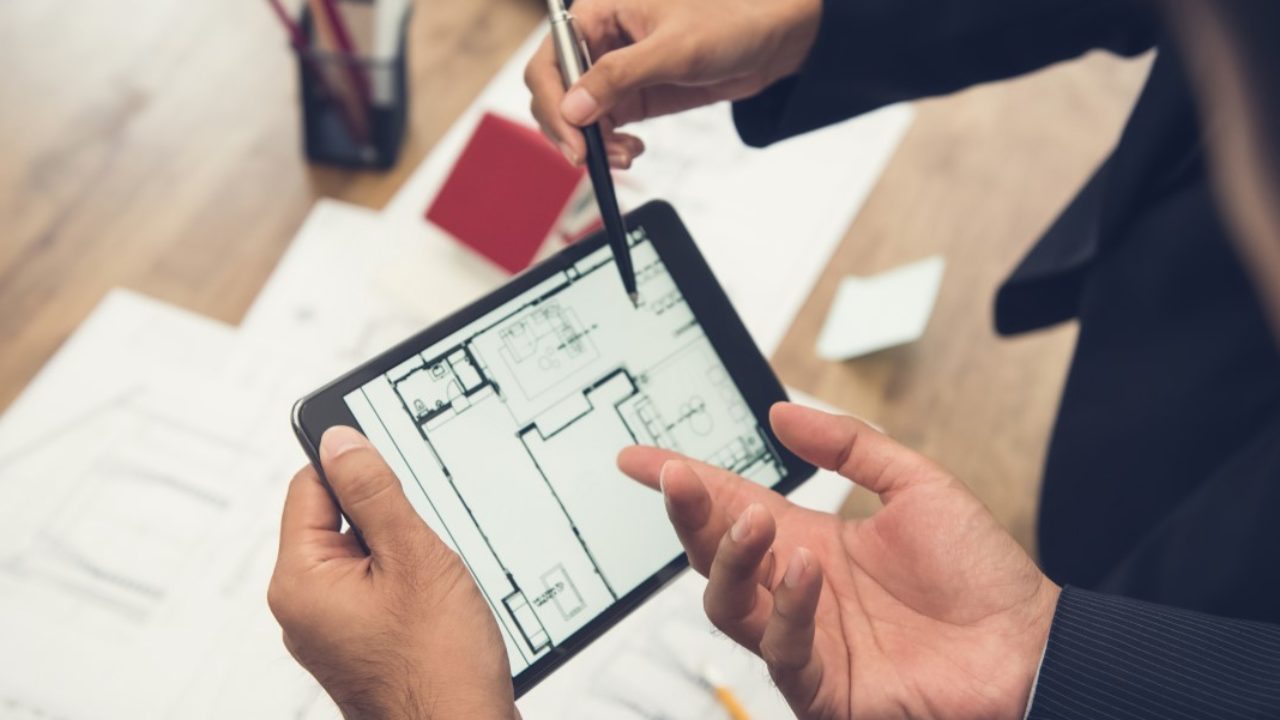 When Is The Right Time To Hire An Architect?
Construction is complicated – that is, until you get lost in the maze of design options, building codes, zoning laws, contractors, etc. In addition, no two construction projects are the same, so there is no single, definite process to follow.
A professional architect is the only one who has the education, training, experience, and vision to guide you throughout the entire design and construction process, from helping you define what you want to build to helping you maximize your construction dollar.
An architect views things holistically. Architects do not just design four walls and a roof – they design entire environments, interiors, and exteriors, which fulfil functional requirements and provide exciting, dynamic places to live and work.
You can consult an architect whether you're remodeling, adding on, or building entirely from scratch. With the help of contractors and other construction professionals, architects will design and construct a project that will meet the needs of your business and your budget.
How To Find The Right Architect?
When you are considering investing in a building project, you would want someone who can guide you every step of the way. Unfortunately, it may be challenging to find the right expert when you start searching in the market, and finding the one who is right for you may prove challenging.
Here's the hack to find your right architect!
Questions To Ask Before Hiring An Architect
If you are interviewing and choosing architects, make sure you address these essential concerns to have peace of mind and are sure your project will be handled and completed.
How open is the architect to feedback and input from you?
Are they capable of accommodating alterations to the design?
When will the project be completed?
Portfolio And Past Work Experience
When it comes to choosing an architect, experience dealing with local planners makes a huge difference.
Although it is always challenging to gain planning permission for specific projects, regardless of how small and straightforward or complex and detailed your project is, having someone fighting your corner who is familiar with your planning authority can be of great value in your efforts – they know what might or might not gain endorsement, they know what other projects have succeeded in the area, and they have established a rapport with those making the decisions.
Knowledge & Expertise
Being experienced has been reported to be one of the most significant aspects of a game changer! It makes a world of difference when you hand over a project to an architect who is knowledgeable and experienced in their field.
Have a close look at the knowledge and skills they can bring to the table to make sure that they are the right match.
What's The Cost Of Hiring An Architect?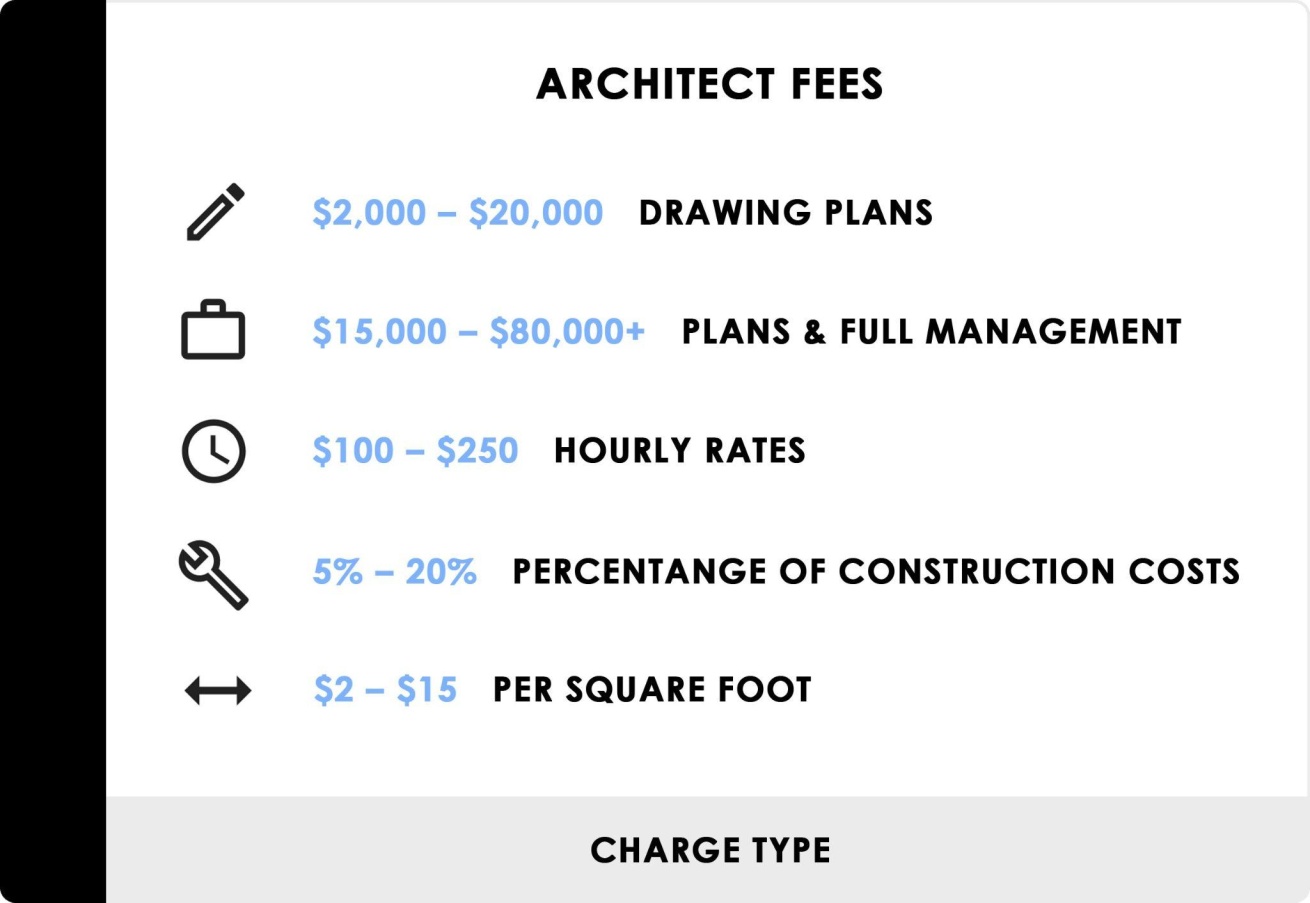 Architects' fees for a custom house design generally vary depending on the project size, the architect's experience & reputation, and also the general industry practice. In California, there are a number of factors based on which the architects charge their fees:
Hourly fees: The typical range varies between $100-$250 based on the architects' experience. A principal architect may cost twice as much as a young architect with just a few years of experience.
Percentage of project cost: Architects generally charge 5% to 20% of the total project cost for a new custom home design. Again the fees vary based on the services provided and the complexity of the project.
Rate per square foot: The fees of architects on a per square foot basis vary generally around $2 to $15 based on the detailing and services demanded.
Combination: Although rare, some architects in California also charge a combination of hourly fees, square feet, and percentage of the project cost. During the initial design phase, they charge on an hourly basis and after the design is finalized, they shift to per square feet or percentage of the cost method of charging.